Glenn Beck questioned Monday why many in the media are referring to Sunday morning's horrific Orlando attack as a "mass shooting" instead of a terrorist attack, given the fact that the shooter showed "strong indications of radicalization."
"We have to be really clear, the nation is at war. From 9/11 to the Boston Marathon, from Fort Hood to Chattanooga, from San Bernardino to Orlando, our nation is at war," Beck said on The Glenn Beck Radio Program.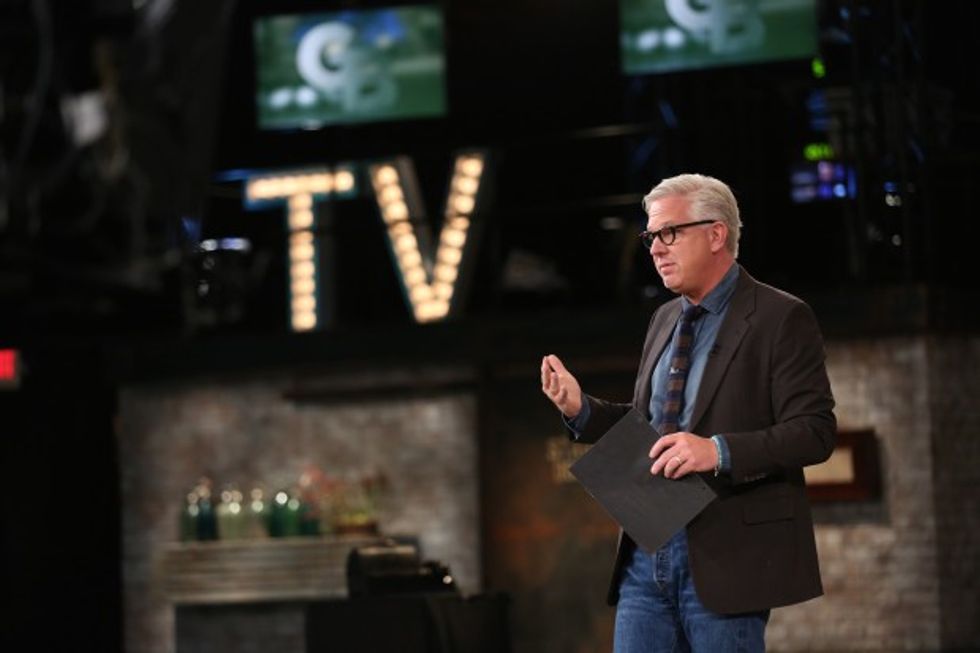 Image source: Glenn Beck
In addition to fighting radical Islam, the conservative personality believes the U.S. is engaged in a cultural battle with progressivism, an ideology that Beck believes is divisive to our society.
"Before Obama's election," Beck said, "research showed that this was the first generation that did not see race. But because of politics, they now see race — that very generation now sees race."
In an effort to right the ship Beck believes has drifted off course, he outlined a list of steps he plans to take in his personal life, suggesting his listeners do the same.
Beck said he will teach his children the "truth in a more fervent fashion" and "with more urgency," making clear to them the difference between right and wrong and exposing "evil by speaking out against" it.
"I will listen, I will learn," he told listeners. "I will try to stay away from divisive politics while holding firm to the truth. I will unite others on the truth. I will not be divided from the truth, living in a dream world that will only cause more misery."
Even more, Beck made clear he will always carry a gun.
"Nobody's coming into my studios to slaughter," Beck said. "While audience members cannot come in with a gun, this is not a gun-free zone. The only reason why we don't let audience members come in with a gun is because we do live television and people would love to be famous, so no guns are allowed in the studio.
"But don't mistake that for a gun-free zone because we're not a sitting target," he added. "Somebody smuggles a gun into this building, we'll kill you, and we'll kill you fast."
But, perhaps what would be most surprising to some, is the fact that Beck extended an olive branch to the LGBT community, asking that they "stand together" on the common ground of equality.
"I am begging you, I am begging you, if you're a member of the gay community, please, let's stand arm in arm," he pleaded. "Please, let's stand together. We may not agree on everything. We may not agree on wedding cakes, but God Almighty, we agree on life."
He concluded, "We agree on your right and my right to have a different lifestyle and to live the life that you want to live. We agree on equal rights, even though sometimes the rights of others piss us off."
—
Follow the author of this story on Twitter: