Democrats in the U.S. Senate are working to mount a new gun control push following Sunday's deadly attack in Orlando, Reuters reported.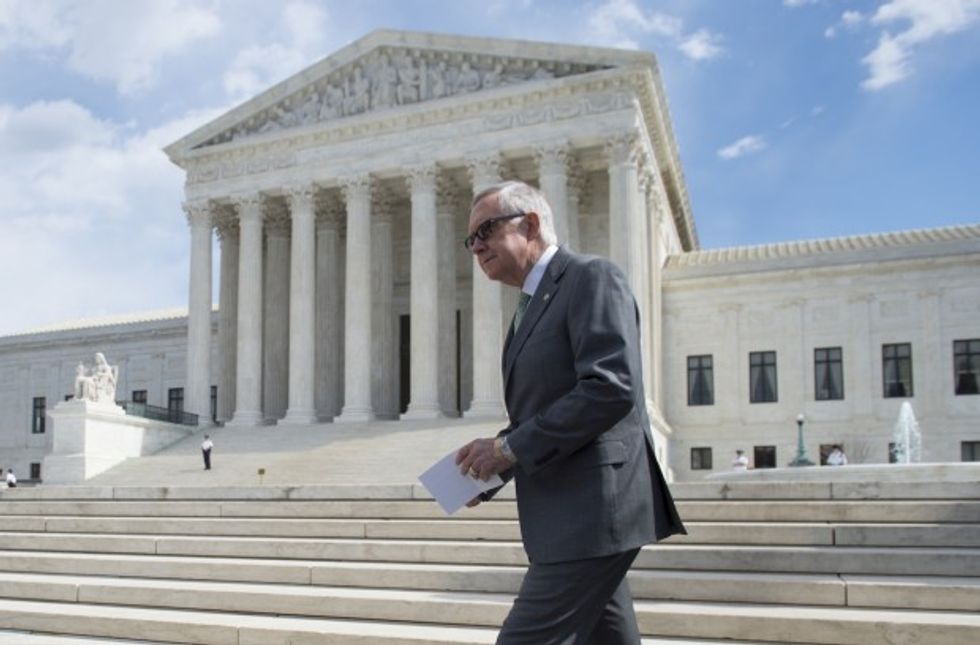 SAUL LOEB/AFP/Getty Images
Citing a "senior Senate Democratic aide," the outlet reported discussions are underway, but did not provide further details.
Lawmakers will return to the Senate from on a weekend recess on Tuesday.
Police said 29-year-old Omar Mateen entered the popular gay nightclub Pulse early Sunday and opened fire. He was armed with multiple firearms, including a semi-automatic Sig Sauer MCX carbine rifle. He was eventually killed in a shootout with police.
Presumptive Democratic nominee Hillary Clinton said on Monday that the 1994 "assault weapons" ban should be reinstated in the wake of the deadly shooting. Other Democrats have echoed the calls for more gun control.
---