Authorities expect to arrest an individual who was allegedly involved in some manner in the deadly terror attack on a gay nightclub in Orlando that left 49 people dead, WFTV-TV reported.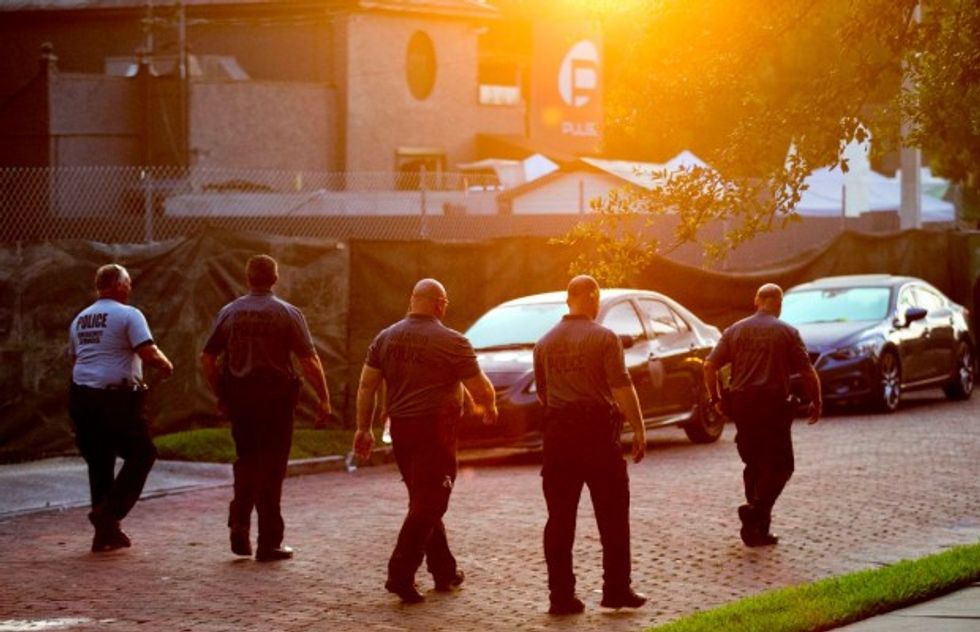 Police officers walk toward the scene of the mass shooting at the Pulse nightclub early Tuesday, June 14, 2016, in Orlando, Florida. (AP Photo/David Goldman)
The arrest of the person who may have helped 29-year-old Omar Mateen carry out the early Sunday morning mass shooting at the Pulse nightclub could come within days, the station said.
WFTV reporter Karla Ray said the individual is either in Florida or has ties to Florida.
"We have no reason to believe that anyone connected to this crime is placing the public in imminent danger at this time," U.S. Attorney Lee Bentley told the station.
#BREAKING: Arrest to be made soon of alleged accomplice in #PulseShooting #WFTV @KRayWFTV pic.twitter.com/bNS5UEGYW2

— WFTV Eyewitness News (@WFTV) June 13, 2016
To be very clear-- looking at someone who may have helped shooter does NOT mean they were in the club at the time.

— Karla Ray (@KRayWFTV) June 13, 2016
To those wondering if this info could jeopardize safety: agents said today there is no one involved that poses imminent threat @ this time.

— Karla Ray (@KRayWFTV) June 14, 2016