House Speaker Paul Ryan (Wis.) pushed back today on his party's front-runner's plan to ban Muslims from entering the U.S. due to terrorism fears.
"I do not think a Muslim ban is in our country's interests," Ryan, the nation's top elected Republican, told reporters, according to Reuters.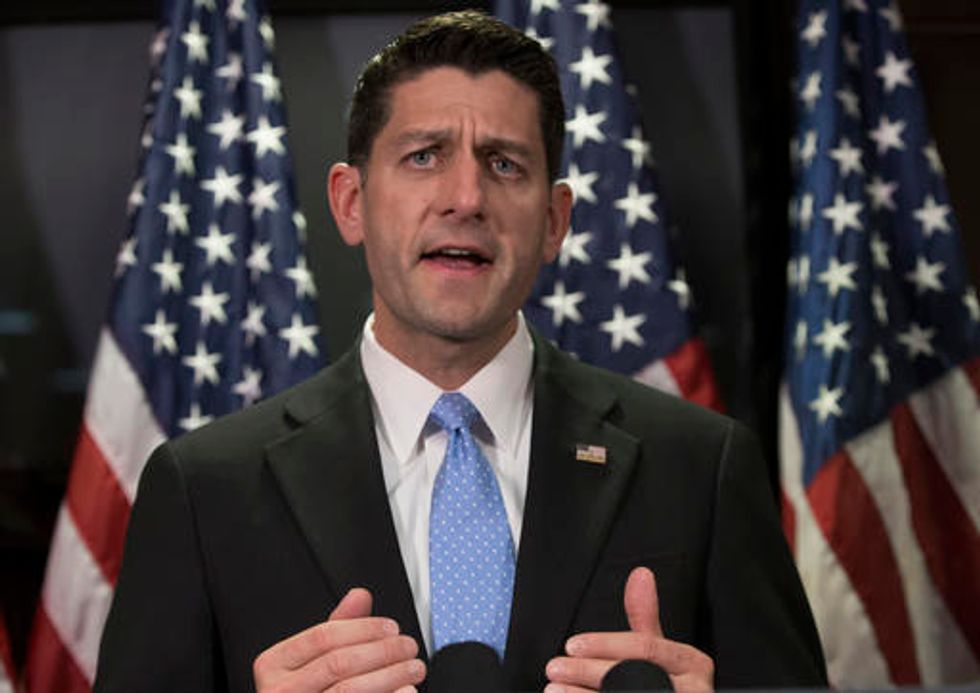 House Speaker Paul Ryan (R-Wis.) told reporters Tuesday that a ban on Muslims entering the United States — as presumptive GOP presidential nominee Donald Trump has proposed — is not in the nation's interest. Ryan said that the issue is "radical Islam," not the Islamic faith. (AP Photo/J. Scott Applewhite)
Presumptive Republican nominee Donald Trump reiterated his support Monday for a ban on immigrants from countries with a history of terrorism in the wake Sunday's terror attack on an Orlando nightclub.
Ryan, who has endorsed Trump for president, added that immigrants entering the U.S. should face a "robust security test" but that there should be no religious test for who is allowed to enter the country.
—
Follow the author of this story on Twitter and Facebook:
[facebook //www.facebook.com/plugins/like.php?href=