On Friday evening, a Toronoto Mosque opened its doors to "Muslims and Non Muslims of all genders, sexual orientations, gender identities and expressions" for its annual iftar, or ceremonial breaking of the fast during the Muslim holy month of Ramadan.
"All are welcome — whether or not you are Muslim; whether or not you are fasting," a Facebook page announcing the June 10 event read.
Friday marked the 14th "peace iftar," which the Toronto Unity Mosque holds every Ramadan as a "community and bridge building event."
Just under 200 people showed up, more than a third of them non-Muslims, event organizer and founder of Toronto Unity Mosque El-Farouk Khaki told ABC News.
"The idea was to break bread together and to meet your neighbors," Khaki said. "The peace iftar is something we have been doing since 2003. I was inspired to create this event after being invited to a Passover seder by a Lesbian Jewish couple."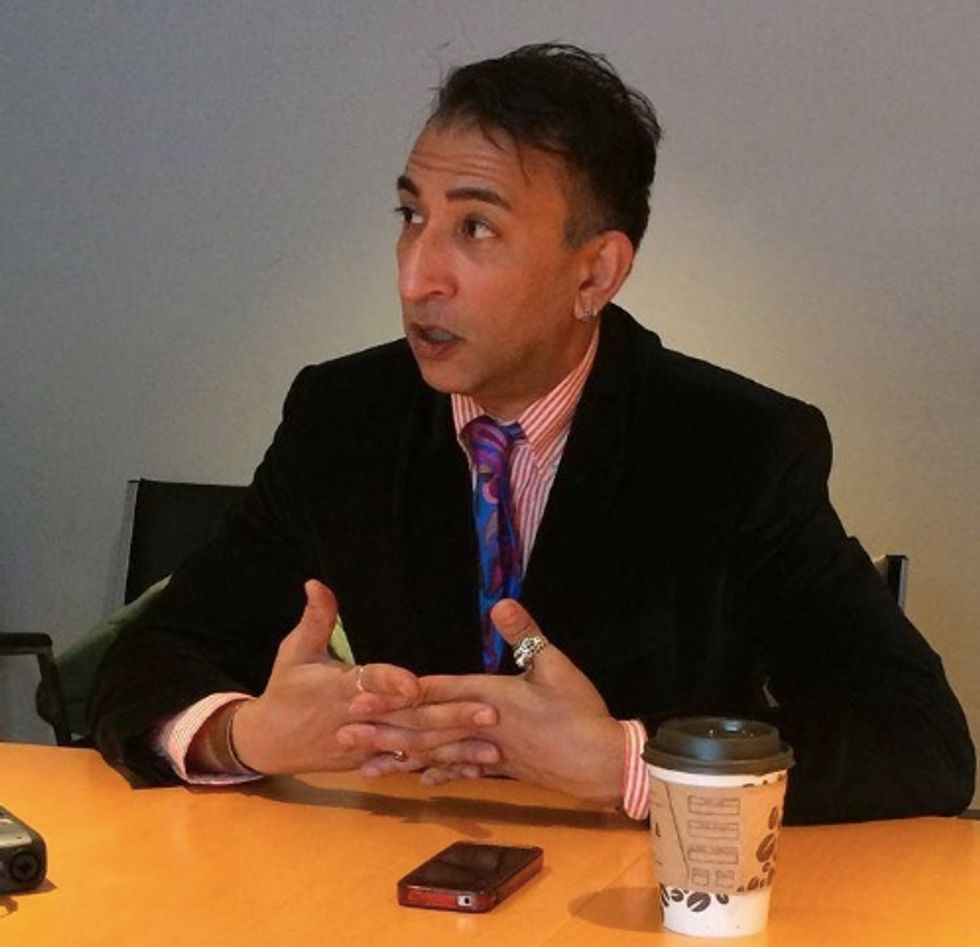 El-Farouk Khaki (Image via Facebook/Masjid el-Tawhid - Toronto - Unity Mosque)

But this year's event was followed by the tragedy that struck Orlando early Sunday morning when Omar Mateen shot more than 100 people at a gay nightclub, killing 49. He effectively dedicated the massacre to to the radical Islamic State.
In the aftermath of the horrific shooting, Khaki urged the members of his community to remain united.
"We wholeheartedly condemn all acts of violence whether in the name of religion or for any other reason and stand shoulder to shoulder with the victims and their loved ones, conveying our most sincere condolences to our American neighbors of all sexual orientations, gender expressions and gender identities," read a post on the mosque's Facebook page.
"No community is a monolith — there is no such thing as the LGBTI community or the Muslim community. We have communities within communities within communities," Khaki told ABC.
While many have argued that Sunday's attack points to the inherent disdain Islam encourages toward the gay community, Khaki hopes mosques like his become the norm.
"The mosque comes out of a visioning of Islam as an egalitarian space, where everyone has access to God," Khaki explained, noting that this month of Ramadan, which is also International Pride Month, is significant for both Muslims and people who identify as lesbian, gay, bisexual, transgender or intersex.
"Many LGBTI communities are going into pride celebrations, and they are trying to find community and safety," Khaki said.
Khaki said the devastation that struck Orlando over the weekend deeply affected both the LGBT and Muslim communities.
"Both of these communities have been shattered here, he said. "So many people in the Muslim community are fearful of a backlash."
Khaki added that moving forward, his goal is "to create a faith-based place where people can heal."