So you're a global warming skeptic, author, philosopher and think tank creator who champions the use of fossil fuels.
Then you get subpoenaed by the Massachusetts attorney general over your think-tank's supposed ties to ExxonMobil — the claim being that the oil giant allegedly attempted to cover up global warming science.
And how did Alex Epstein, author of "The Moral Case for Fossil Fuels," respond to Maura Healey's subpoena on Wednesday?
My response to Massachusetts Attorney General Maura Healey. pic.twitter.com/lFFhIPFMls

— Alex Epstein (@AlexEpstein) June 15, 2016
"F*** off, fascist," he wrote.
The subpoena hit the Center for Industrial Progress, a for-profit think tank founded by Epstein that's among other outfits environmentalists have been targeting for their stances against global warming policies, the Daily Caller reported.
Epstein isn't an unfamiliar figure to TheBlaze, having appeared on Glenn Beck's radio program last year to discuss his views on fossil fuels.
"If you look at the assumptions behind all the arguments against fossil fuels, they turn out to just be incredibly irrational," Epstein said then. "So for me, it was really a logical thing. I saw this thing that everybody is arguing about, and it turns out if you think through it logically, the majority is completely wrong."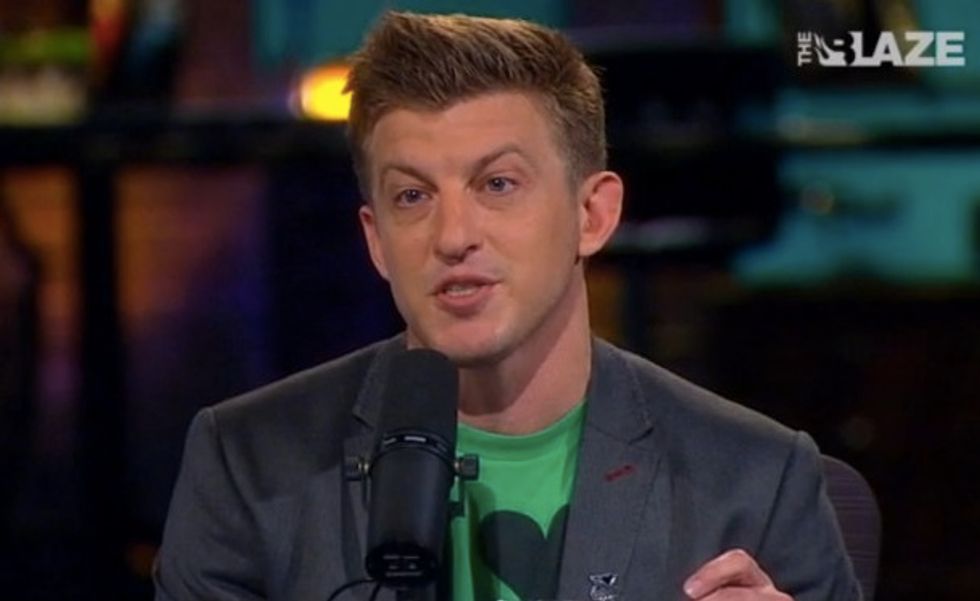 Alex Epstein, author of 'The Moral Case for Fossil Fuels,' appears on Glenn Beck's radio program May 14, 2015. (Photo: TheBlaze TV)
More from TheBlaze piece:
Epstein said you are "taught this narrative" that "fossil fuels are an addiction" and, while they are convenient in the short-term, in the long-term they are "destroying us."

"You're given three basic reasons: One, they're causing depletion. Two, they're causing pollution. And, three, they're causing global warming or climate change," Epstein explained. "This is used to say, 'They're an addiction. We need to get off them. We need to use renewable, moral, green energy instead.'"

But Epstein said every other positive technological development that has side effects is not considered a short-term, destructive fix, and it is certainly not considered "immoral."