For the first time since since he was shot at a gay nightclub last weekend, Orlando shooting survivor Tony Sanchez is sharing his story of survival, which doctors are calling a "miracle."
Sanchez was shot in the back after a gunman opened fire at the Pulse nightclub early Sunday, killing 49 people and injuring dozens. During an interview with TheBlaze founder Glenn Beck on Thursday, Sanchez recounted those horrific moments just after he was wounded.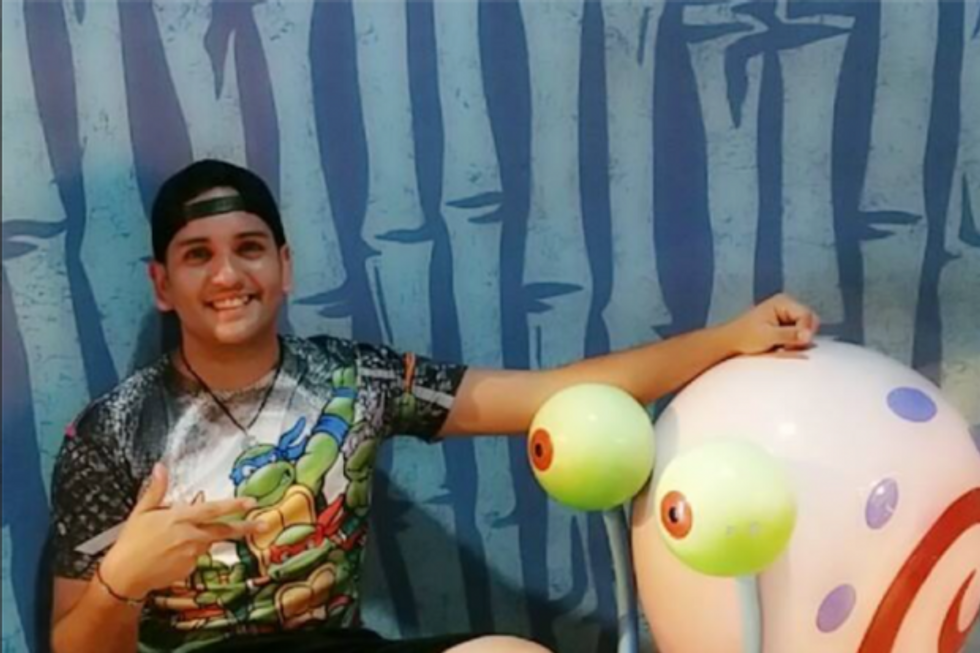 Tony Sanchez (Image source: GoFundMe)
"What is the prognosis on you? Will you be able to be mobile again?" Beck asked.
"So far, they say yes. As far as my arm, they still are trying to reconstruct it because it was messed up pretty bad," Sanchez responded.
Sanchez, who was just about to go in for another surgery at the time of the 20-minute interview, said when doctors first opened up his stomach to see if any organs or his spinal cord had been hit by bullets, they discovered a "miracle."
"They consider it a miracle because none of the bullets touched any other organs or the spinal cord," Sanchez explained.
Thinking back to the moment just before it all happened, Sanchez said he remembers lying on the ground when he stopped hearing shots. In that moment he hoped it was all over, but just five minutes later, more shots rang out.
"And that's when I don't know where, I felt him shoot my back," Sanchez said. "It was very bad because the bullets went through my back, and they came out and hit my arm also. So my arm was destroyed, and all my blood was just coming out of my arm."
"So it was like a pool of blood from everybody because there was too many people around me," Sanchez recalled of the gruesome scene.
With his legs barely able to move, and only one uninjured arm, Sanchez managed to crawl to the door, where someone else picked him up and carried him a block away. That's where he says he passed out and didn't wake up until he was at the hospital.
Asked what he'll take away from the unthinkable experience, Sanchez thanked everyone who has supported him so far and vowed to "keep on fighting."
"I just got to keep on pushing forward because if I'm still alive, it's because, you know, God has a plan for me," Sanchez said. A GoFundMe page was set up to help with the cost of Sanchez's medical expenses, where more than $20,000 has been raised in just three days.
(H/T: GlennBeck.com)
—
Follow the author of this story on Twitter and Facebook: