So you're in your 30s, married and have a couple of young kids. You make a good living, dwell in pretty nice digs — and you're second in line to become King of England.
There aren't a whole lot of people Prince William — the Duke of Cambridge — has to answer to.
That is, except his grandmother.
Cameras caught the painfully hilarious truth when the royals gathered in formal attire on a Buckingham Palace balcony last weekend for the Trooping the Colour ceremony to honor Queen Elizabeth II's birthday.
At one point, Prince William, decked out in a dress uniform, crouched down to attend to his 2-year-old son, Prince George.
After a few too many moments of that, the queen — standing to Prince William's left — turned and peered down. And this apparently wasn't an aww-how-cute moment to the monarch, who looked quite displeased with the breach of formality.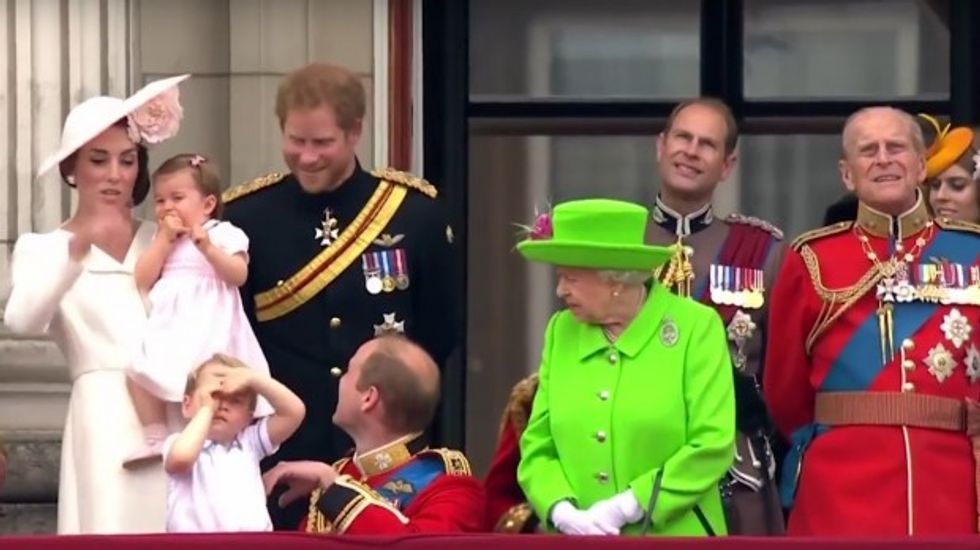 Image source: YouTube
So she nudged her grandson on his shoulder and appeared to say "stand up" —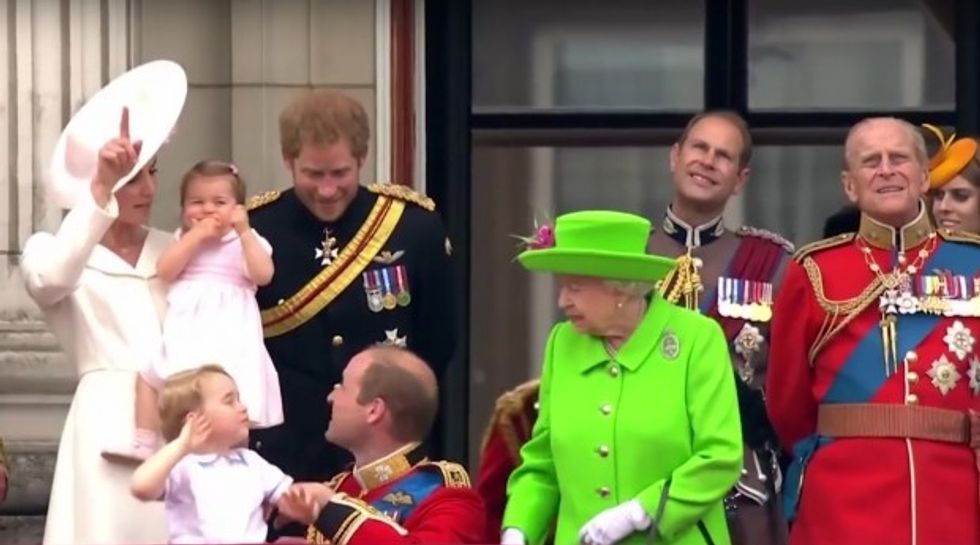 Image source: Youtube
— and even added a brisk upward motion with her hand.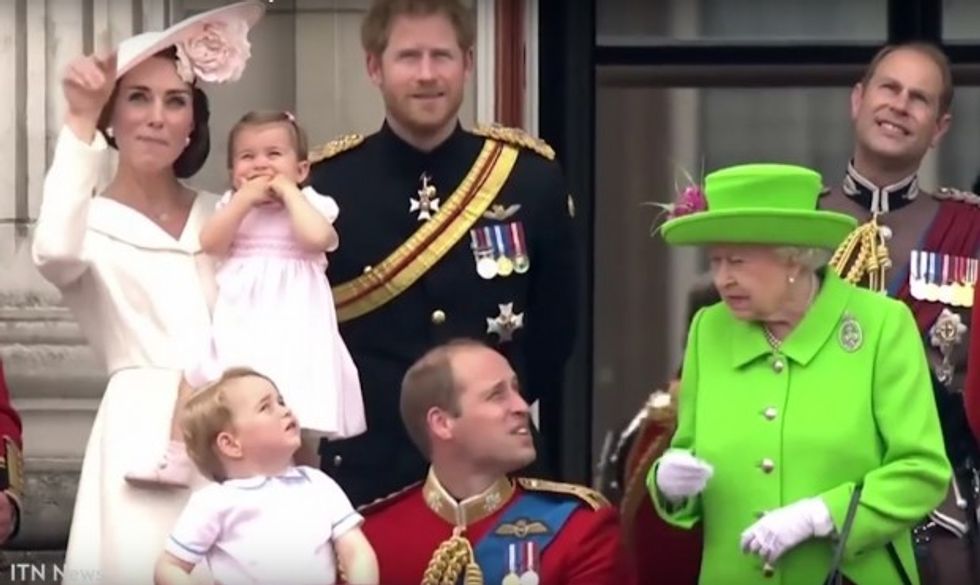 Image source: YouTube
The future king's response? He did as her majesty commanded.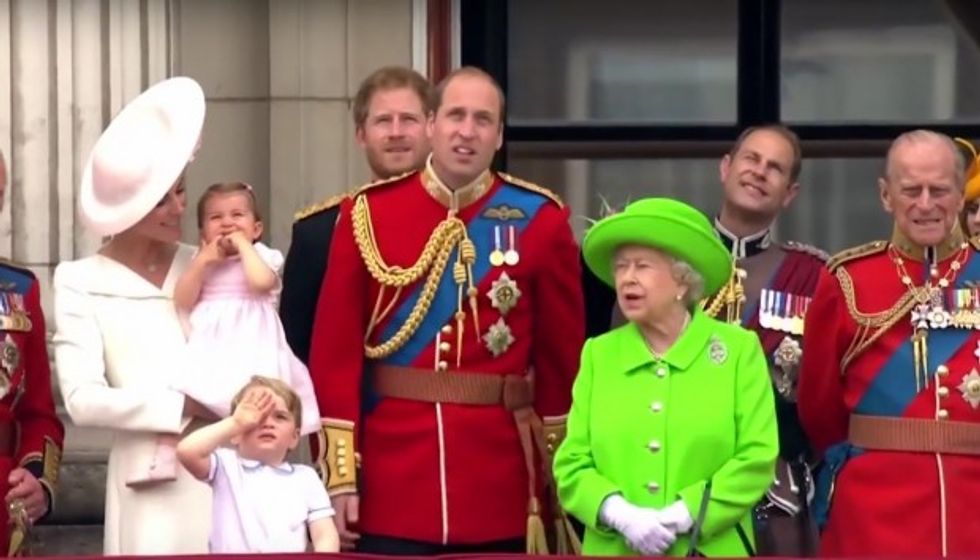 Image source: YouTube
It's said that those in the 90-year-old's inner circle call her "the boss" — and now you can see why.