Moments after news broke of a "threat situation" at a German movie theater Thursday, several news outlets seemed to jump to the conclusion that the incident was a "mass shooting" that had resulted in as many as 50 people injured.
"As many as 50 injured in German movie theater attack," the New York Daily News' headline read.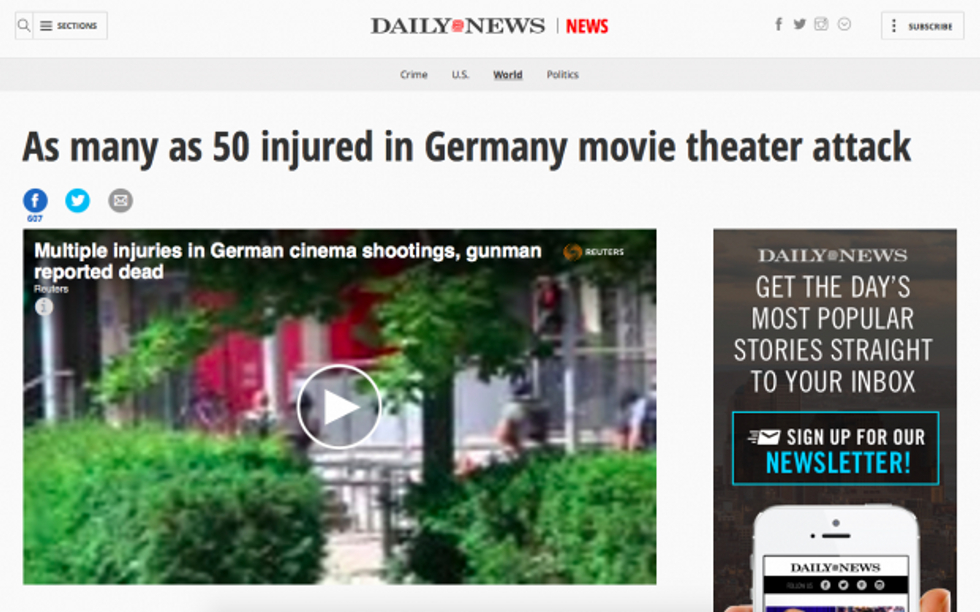 Image source: New York Daily News
"Attack at German cinema leaves 25 injured," CNN reported.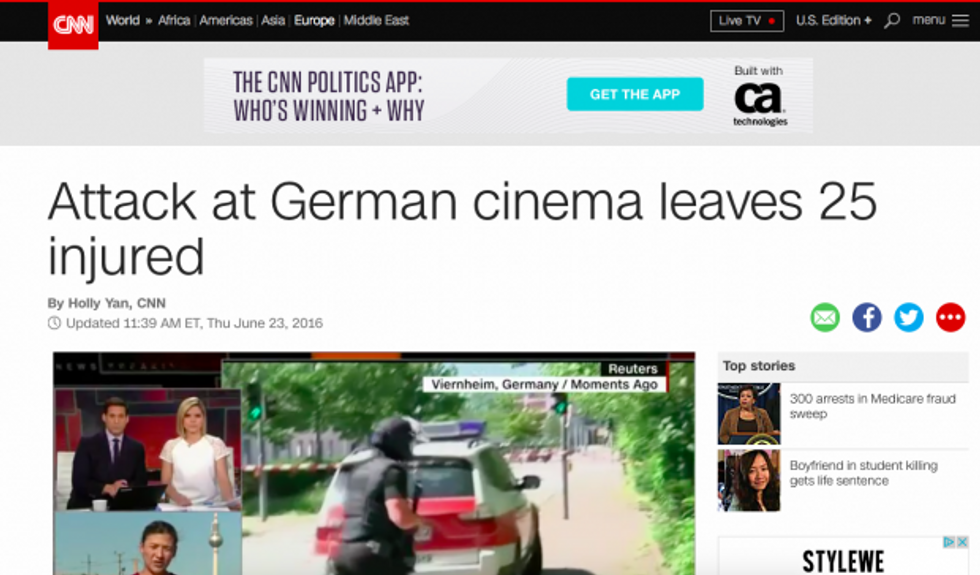 Image source: CNN
Even the right-leaning New York Post called the incident a "mass shooting."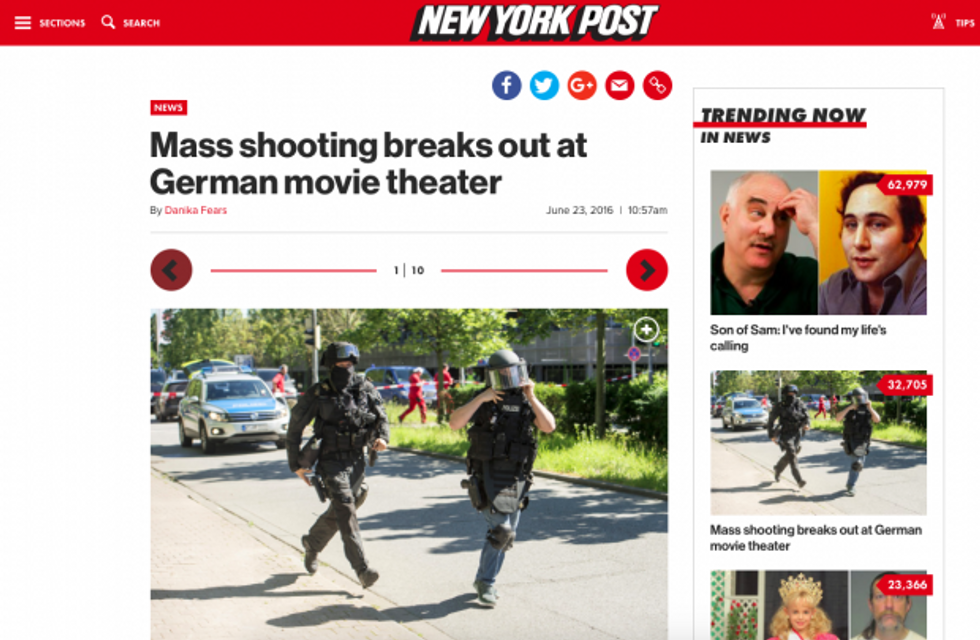 Image source: New York Post
The Voice of America, in its headline, declared "dozens injured."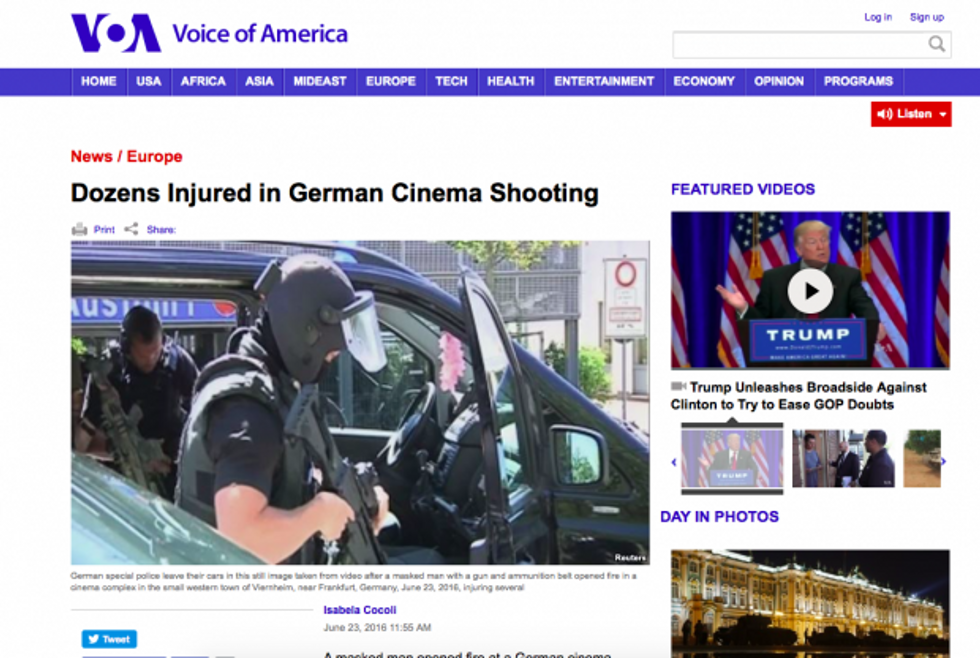 Image source: Voice of America
And Fox News aired a report claiming that "several people" were wounded.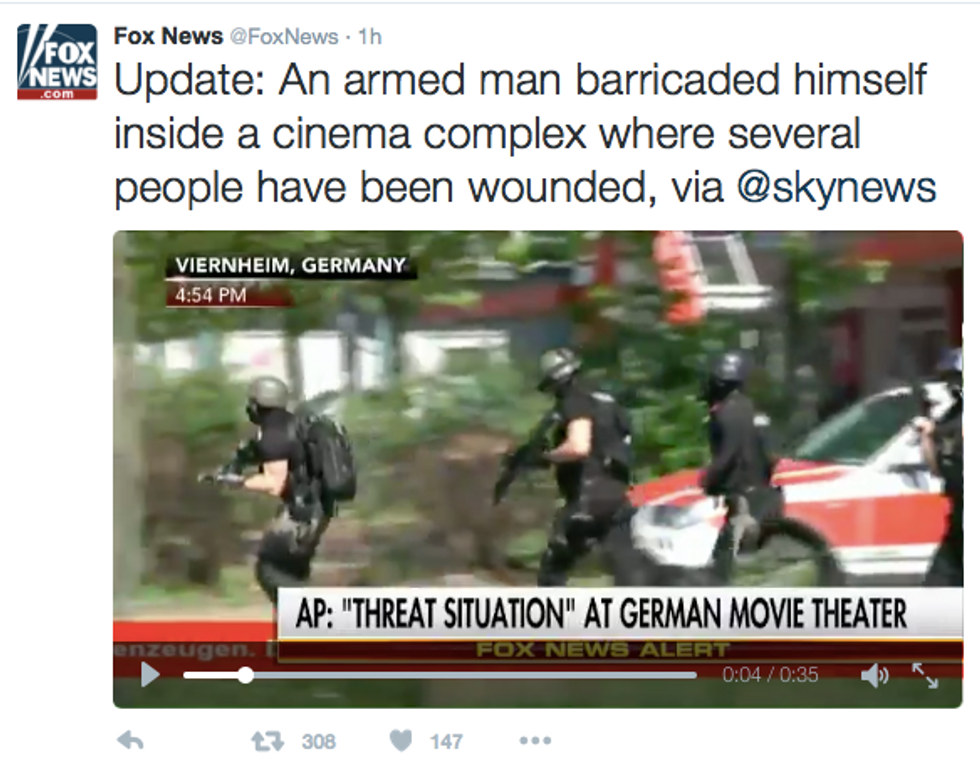 Image via Twitter/@FoxNews
As TheBlaze reported earlier, no innocents were injured when, according to the Associated Press, the suspect walked into the Kinopolis movie theater in Viernheim, Germany, and fired a gun.
The suspect was shot dead by police about three hours later. A police spokeswoman said the gunman held hostages, but it was unclear how many.
—
Follow the author of this story on Twitter and Facebook: