Liberty University President Jerry Falwell, Jr. may be a big supporter of Donald Trump, but one of the first member's of his father's Moral Majority isn't too keen on the presumptive Republican nominee.
Michael Farris, chancellor of Patrick Henry College and founder of the Home School Legal Defense Association, was one of the first people to attend a Moral Majority meeting with the late Rev. Jerry Falwell, Sr. in the 1970s. And, in a Washington Post editorial, he outlined why he stands opposed to Trump.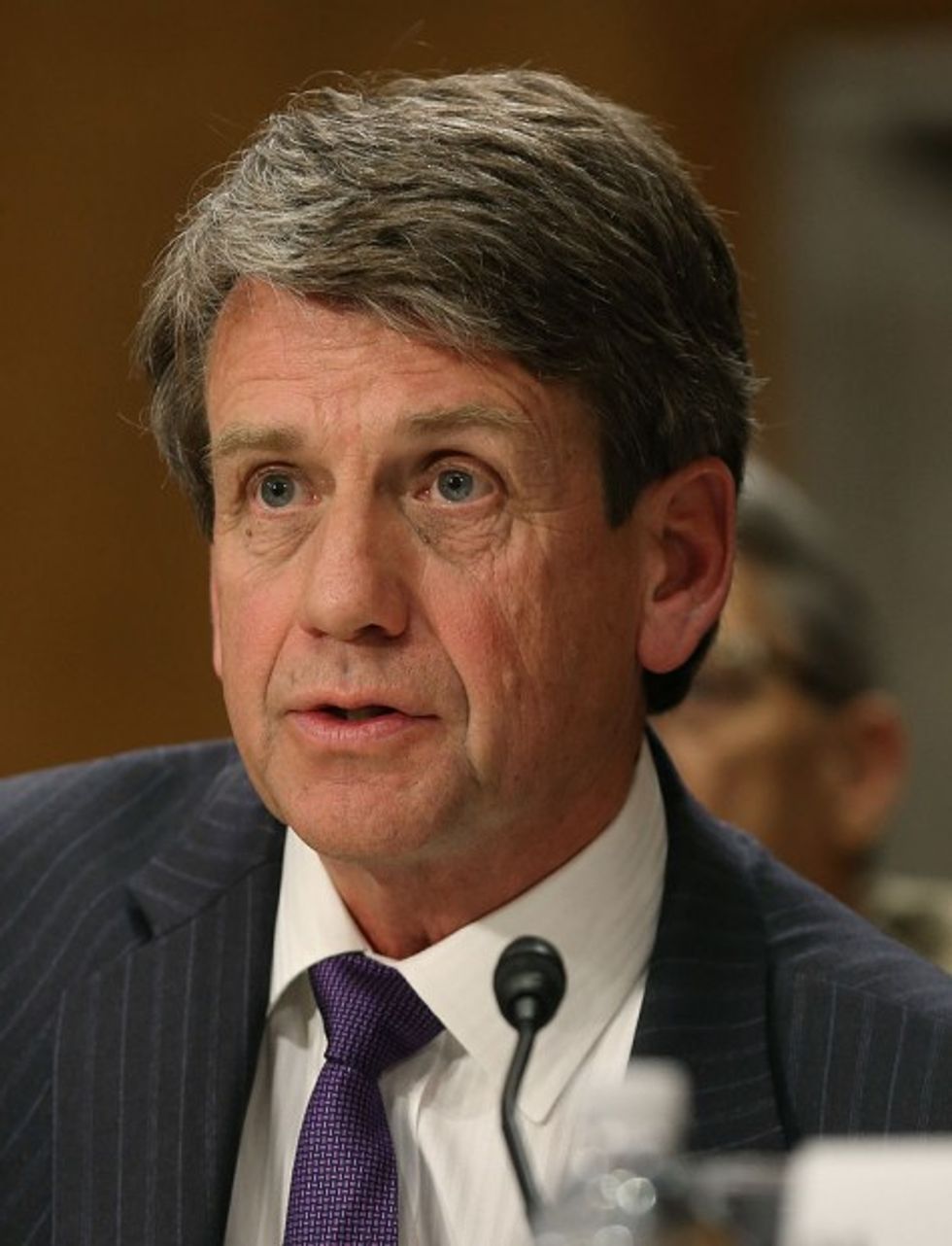 Michael Farris (Photo by Mark Wilson/Getty Images)
Farris wrote that Trump's candidacy "is the antithesis of everything we set out to achieve," adding that the elder Falwell taught his pupils that "believing Christians were not to be silent, nor the tools of any political party."
"We are conservative, yes. And yes, the Republican Party has been the home of political conservatives," Farris wrote. "But we were to stand for principle. We wanted leaders who were closely aligned with a biblical worldview on the issues of the day, and we also wanted leaders of good moral character."
Farris' position stands in direct contradiction to Falwell, Jr.'s position, who became the subject of some criticism earlier this week for a photo of him, his wife, Becki, and Trump that featured a framed Playboy magazine cover in the background.
According to the early Moral Majority member, no candidate is "perfect," but that doesn't make Trump acceptable to him.
"We recognized, then and now, that no candidate is perfect, but we believed that there were certain lines which could not be crossed if evangelical support was to be forthcoming," Farris wrote. "If we say now that Trump has not crossed those lines, then we're saying those lines never truly existed."
He went on to say Trump has been "all over the map on the biggest political issues of the day," to include issues that are traditionally important to the Religious Right.
"His views on the sanctity of life, the definition of marriage, policies related to transgender individuals, limited government and religious freedom appear to have been written on an Etch A Sketch," Farris continued.
In an Christian Post editorial published Tuesday, following Trump's meeting with hundreds of evangelical leaders, Farris boldly declared that the real estate mogul's collaboration with Christian voices "marks the end of the Christian right."
Farris believes those religious figureheads who met with Trump Tuesday were guilty of "saying we are Republicans no matter what the candidate believes and no matter how vile and unrepentant his character."
"In 1980 I believed that Christians could dramatically influence politics. Today, we see politics fully influencing a thousand Christian leaders. This is a day of mourning," he wrote.
—
Follow the author of this story on Twitter: