Just days after he was fired from presumptive Republican presidential nominee Donald Trump's campaign, Corey Lewandowski has a new job — and it's with the media.
The onetime head of Team Trump will join CNN as a political commentator, a position that is salaried and will ensure that he is exclusive to the news network, Politico reported Thursday.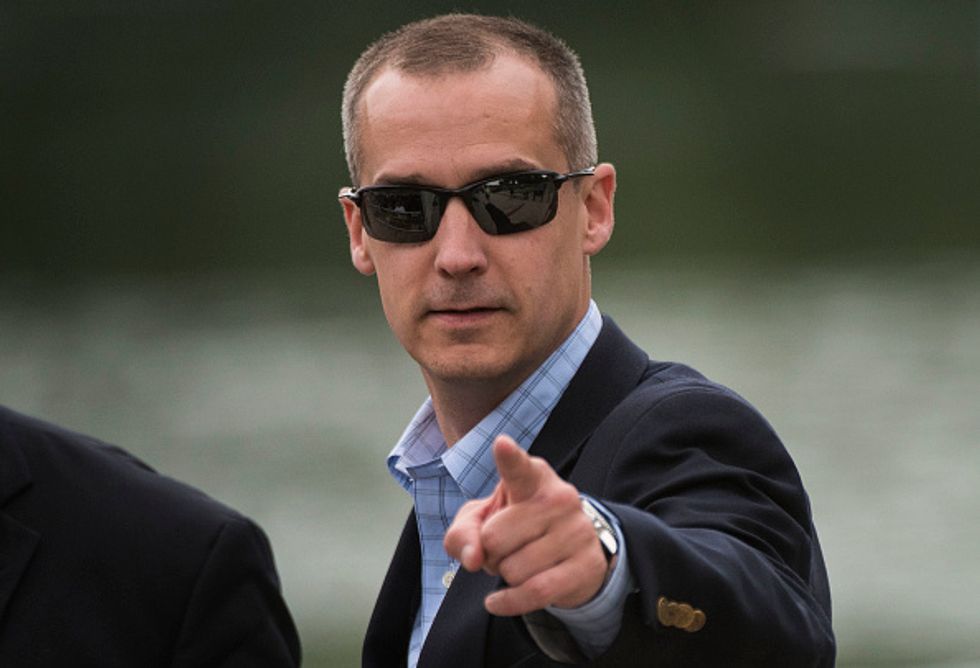 Former Donald Trump campaign manager Corey Lewandowski. (Getty Images/Al Drago)
After the controversial campaign manager was fired from his position Monday, he appeared on CNN for an interview with Dana Bash where he still offered glowing praises for his former boss. After that interview, Politico reported that he went into a meeting with CNN executives.
"I'm proud of the campaign, I really am," Lewandowski said during the interview. "But I also understand the reality of building an infrastructure, coupled with the RNC's 500 people on the ground and all the resources necessary."
And for his part, Trump had only good words to say about Lewandowski, calling him "a good man" and "terrific" during an interview on Fox News.
Aside from Lewandowski, CNN also employs Kayleigh McEnany and Jeffrey Lord as political commentators who support Trump.
(H/T: Politico)
—
Follow Kaitlyn Schallhorn (@K_Schallhorn) on Twitter