One Republican delegate in Virginia is so convinced Donald Trump is "unfit to serve" as president, he's doing everything he can to get out of having to vote for the presumptive nominee at the GOP Convention in July.
Carroll Boston Correll, a longtime local Republican official who served as campaign co-chair for Texas Sen. Ted Cruz (R) in Virginia's 10th congressional district, has filed a lawsuit, in which he claims state law, which obligates him to vote for Trump on the first ballot at the convention, is in direct violation of his constitutional right to free speech.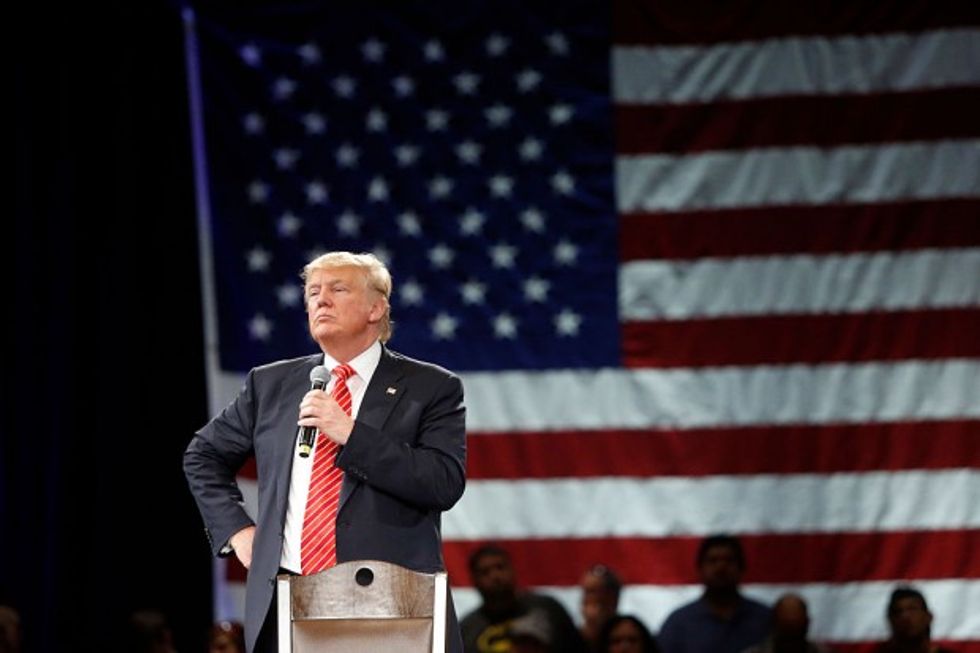 Photo by Brian Blanco/Getty Images
Virginia law states: "Delegates and alternates shall be bound to vote on the first ballot at the national convention for the candidate receiving the most votes in the primary unless that candidate releases those delegates and alternates from such vote."
Correll is seeking class action status for the lawsuit on behalf of 49 Republican delegates and 110 Democratic delegates in Virginia, where the billionaire businessman won 17 delegates in March.
The lawsuit was filed Friday in the U.S. District Court for the Eastern District of Virginia. The case's defendants are Virginia Attorney General Mark Herring (D) and other state and local election officials. BakerHostetler, a major law firm headquartered in Washington, D.C., is representing Correll.
"Correll believes that Donald Trump is unfit to serve as President of the United States and that voting for Donald Trump would therefore violate Correll's conscience," the suit reads. "Accordingly, Correll will not vote for Donald Trump on the first ballot, or any other ballot, at the national convention."
"He will cast a vote on the first ballot, and on any additional ballots," the complaint continues, "for a candidate whom he believes is fit to serve as President, thereby violating Section 545(D)."
Knowing he would be violating Virginia statute, Correll is seeking an injunction that would bar him from being brought up any criminal charges under state law for voting for anyone other than the primary winner on the convention's first ballot.
The suit notes that, in the Old Dominion, delegates are not chosen directly by the voters based on whom they will support, but is instead determined via separate local party conventions.
See the full complaint below:
—
Follow the author of this story on Twitter: