Corey Lewandowski, Donald Trump's ousted campaign manager, is off to a rocky start in his new position as a political commentator for CNN.
The news network scooped up the embattled former Trump operative just three days after the billionaire businessman's campaign gave him the boot and, according to a Page Six report, some CNN staff members are ready to kick him out, too.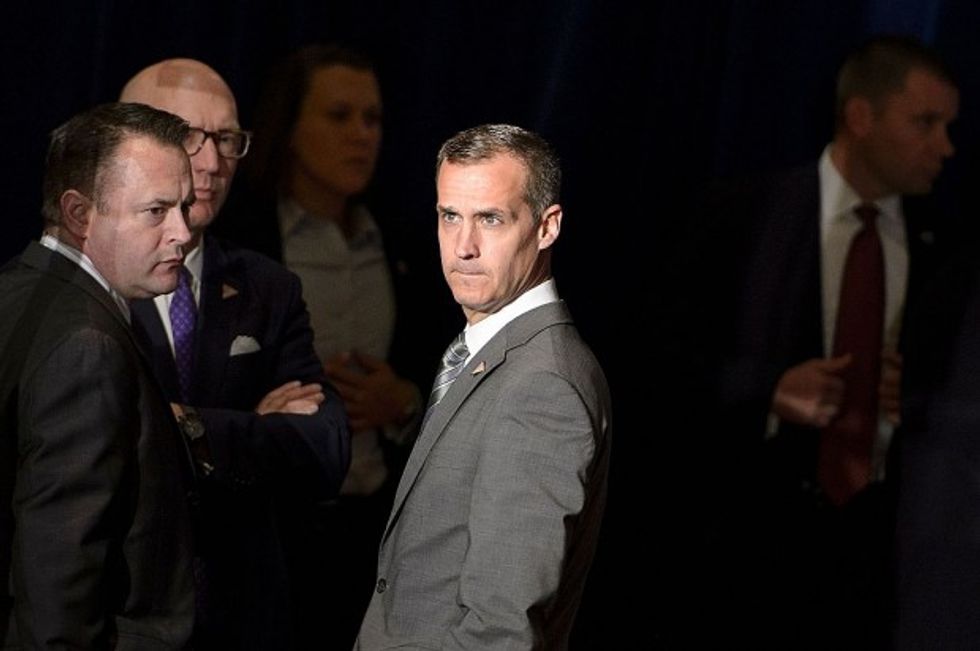 Photo by BRENDAN SMIALOWSKI/AFP/Getty Images
CNN is "facing a near internal revolt" over company President Jeff Zucker's decision to offer Lewandowski a salaried position as an exclusive correspondent for the network.
"CNN is facing a near internal revolt over the Corey hiring," an unnamed source, described by Page Six as a "TV insider," said, adding that many in the newsroom are "livid."
"Female reporters and producers especially," the source added. "They are organizing and considering publicly demanding [that Lewandowski be let go]."
The New York Post reported earlier this week that Lewandowski's dismissal came amid increased tension within the campaign, specifically noting an ultimatum Trump's daughter, Ivanka Trump, gave the presumptive nominee, asking that the ex-staffer be fired after news broke that he grabbed former Breitbart reporter Michelle Fields by the arm.
As for CNN, Lewandowski's hiring left more than just female staff members feeling uncomfortable. A source familiar with the situation said "Latinos and others in the newsroom feel betrayed by an homage to Trump" so "they may do a public letter" voicing their opposition to Zucker's move.
"Everyone at CNN, and even people who used to work there, are pissed about Trump's former campaign manager being hired on salary," another source said.
To add fuel to the fire, Lewandowski was hit the same day he officially joined CNN over the fact that he is apparently under a strict and binding nondisclosure agreement as an ex-Trump employee. The real estate developer's nondisclosure agreements are reportedly active "at all times thereafter" employment with Trump has ended.
—
Follow the author of this story on Twitter: