Presumptive Republican nominee Donald Trump met with nearly 1,000 evangelical Christian voters Tuesday in New York City. The event, titled, "A Conversation About America's Future With Donald Trump and Ben Carson," addressed concerns such as abortion and the future of the Supreme Court. It was an overall success, earning the candidate positive feedback and building confidence among many who were formerly skeptical that Trump would defend conservative Christian values.
According to evangelical leader James Dobson, the real estate mogul's ability to capture more and more Christian voters may be attributed to the fact that Trump recently accepted "a relationship with Christ."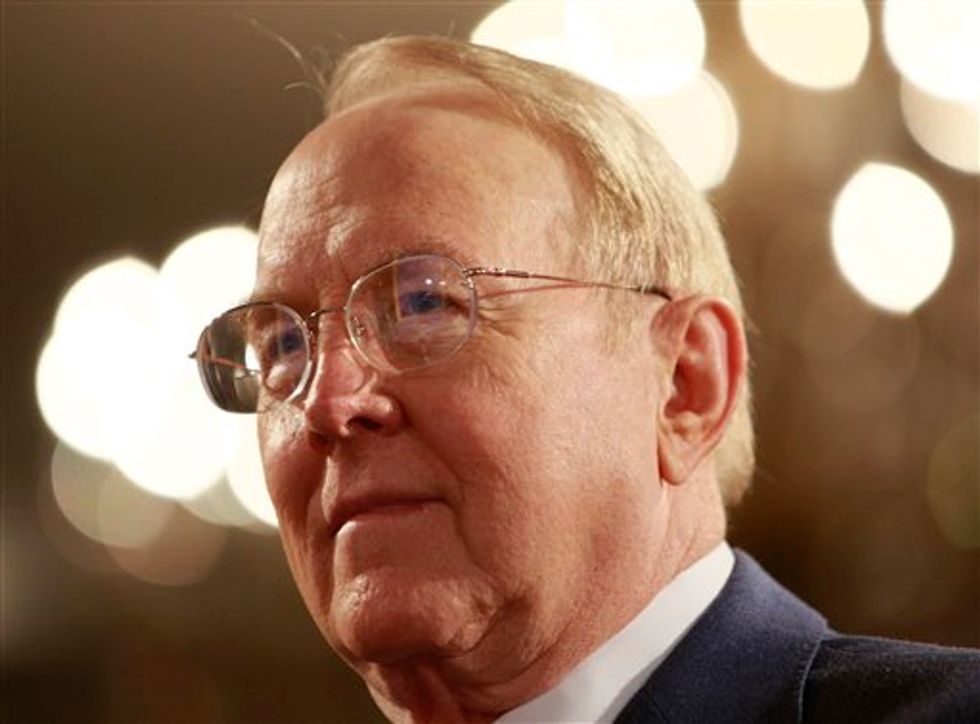 Christian evangelical leader James Dobson (AP/Charles Dharapak)

Dobson, a Christian psychologist and founder of Focus on the Family ministry, said he knows "the person who led [Trump] to Christ. And that's fairly recent."
"I don't know when it was, but it has not been long," Dobson said in an interview with Pennsylvania megachurch pastor and Christian radio host Michael Anthony following Thursday's meeting in New York. "I believe he really made a commitment, but he's a baby Christian."
Trump has had his rough patches with the evangelical voter base. Some pro-life evangelicals have expressed doubts about the candidate's sincerity when it comes to defending the unborn, other Christian leaders have doubted his sincerity and called his morality into question.
But after Thursday, Dobson, a former Ted Cruz supporter and outspoken Trump critic, said, "I certainly liked what I saw today," Politico reported.
"I've been a Christian, and I love Christianity and the evangelicals have been so incredibly supportive," Trump said Thursday, according to Politico. "Don't forget, when I ran, and all of a sudden I went to states that were highly evangelical, like as an example, South Carolina, and they said, 'Well, Trump won't win this state because it's evangelical' … not only did I win, I won in a landslide."
Dr. Alveda King, a pastoral associate and the director of Priests for Life's African-American outreach program "Civil Rights for the Unborn," was one of the leaders at Thursday's meeting.
In an interview with TheBlaze, King said that, while she cannot speak for everyone in attendance, she was "very encouraged" by Trump: "I can't say they've all jumped on the Trump train, but he did address their concerns."
King noted that Trump pledged to those in attendance that he would appoint a pro-life justice to the Supreme Court if elected. She added that Trump appeared to be "very open, very candid" about the issues and that she agreed with his remarks about religious liberty, particularly the need to protect those who wish to "express their religious beliefs in the public square."