The House Select Committee on Benghazi continued to slam the State Department Monday for apparently refusing to turn over information regarding emails and records the committee has deemed pertinent to its investigation.
"For nearly a year and a half, the State Department has withheld documents and information about Benghazi and Libya from the American people's elected representatives in Congress," Rep. Trey Gowdy (R-S.C.), the committee's chairman, said in a statement Monday. "Whatever the administration is hiding, its justifications for doing so are imaginary and appear to be invented for the sake of convenience."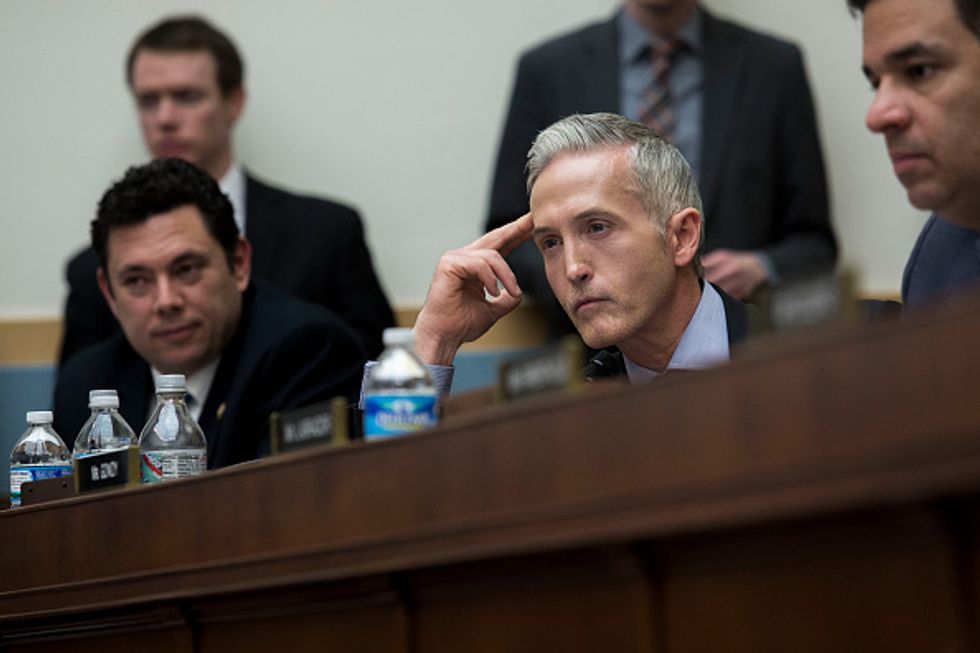 Rep. Trey Gowdy (R-S.C.) listens during a House Judiciary Committee hearing. (Getty Images/Drew Angerer)
The committee slammed the agency's decision to withhold information as having been "based on bogus, nonexistent privileges." According to the committee, the State Department is restricting information and records regarding former Secretary of State Hillary Clinton's emails and Accountability Review Board emails as well as emails and records from Cheryl Mills, Jake Sullivan and Susan Rice.
"That's not how complying with a congressional subpoena works, and it's well past time the department stops stonewalling," Gowdy said.
The committee said that it has received more than 6,500 pages of documents from the State Department, including more than 400 pages just last month, since New Year's Eve.
—
Follow Kaitlyn Schallhorn (@K_Schallhorn) on Twitter