If the CEO of Google isn't immune to online hackers, is anyone safe?
An account belonging to Sundar Pichai appeared to have been breached Sunday by the hacking collective, OurMine. According to The Next Web, hackers were able to access an account belonging to Pichai on the question-and-answer social network, Quora, which is linked to the CEO's Twitter account. Many of Pichai's more than 500,000 followers saw messages the alleged hackers wrote on Quora.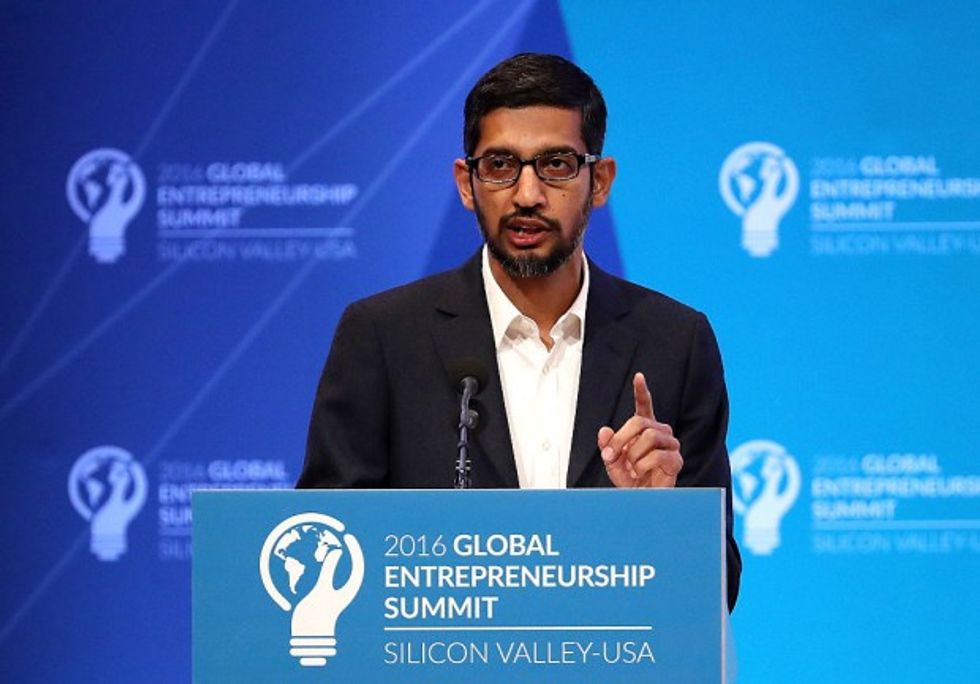 Google CEO Sundar Pichai speaks during the 2016 Global Entrepreneurship Summit at Stanford University Friday in Stanford, California. (Justin Sullivan/Getty Images)
Pichai removed the tweets after discovering that he had been hacked, but not before The Next Web snagged a screenshot as proof.
If OurMine is in fact to blame, it would mark the group's second high-profile hack in a month, with the first being Facebook CEO Mark Zuckerberg's Twitter account.
"We are just testing your security," the hackers wrote Sunday. They also included links to OurMine's cyber-security services, the prices of which range from $100 for a social media scan to $5,000 for large companies, according to ABC News.
A spokesperson for OurMine told The Next Web, "We are just testing people security (sic), we never change their passwords, we did it because there is other hackers can hack them and change everything."
The group claims to have broken into Pichai's account by exploiting a weak spot in Quora's platform, one that they allegedly reported to the company, with no response.