A veteran federal judge claimed that he sees "absolutely no value" for a judge to study the Constitution in a recent op-ed for Slate.
Richard Posner, a member of the U.S. Court of Appeals for the 7th Circuit and a senior lecturer at the University of Chicago Law School, wrote, "I see absolutely no value to a judge of spending decades, years, months, weeks, [days], hours, minutes, or seconds studying the Constitution, the history of its enactment, its amendments, and its implementation."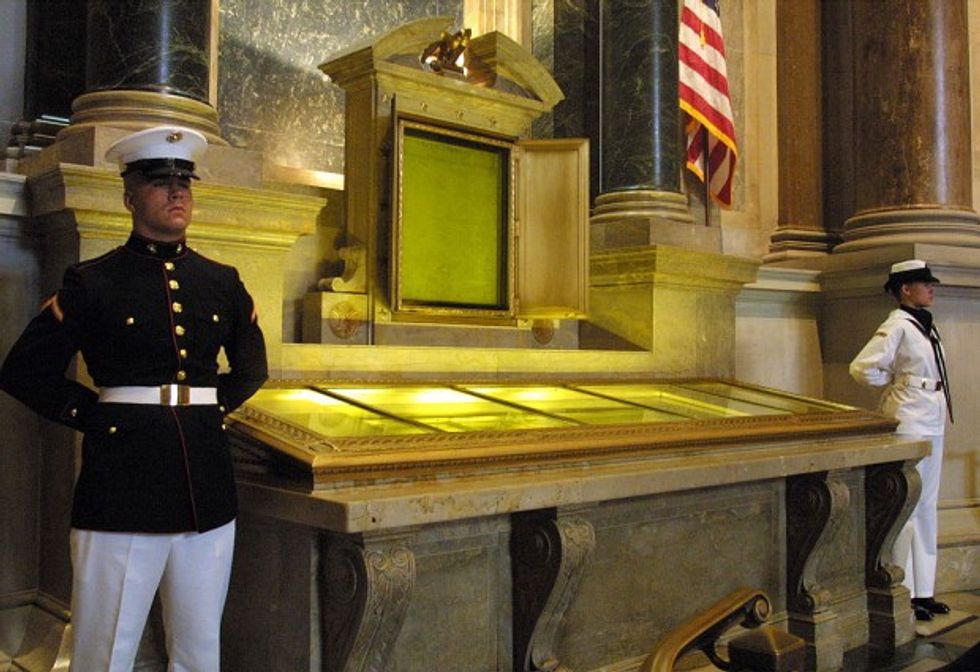 An honor guard stands next to the original copies of the Declaration of Independence, the Constitution and the Bill of Rights at the National Archives in Washington, D.C. (Alex Wong/Getty Images)
"Eighteenth-century guys, however smart, could not foresee the culture, technology, etc., of the 21st century," he continued. "Which means that the original Constitution, the Bill of Rights, and the post–Civil War amendments (including the 14th), do not speak to today."
"In short, let's not let the dead bury the living," Posner concluded.
This was not the first time Posner has characterized the Constitution as outdated.
During a speech at the Loyola Constitutional Law Colloquium last year, he said he is not "particularly interested in the text of the Constitution."
"I don't believe that any document drafted in the 18th century can guide our behavior today," Posner said.
(H/T: Mediaite)
—
Follow the author of this story on Twitter and Facebook: