Arizona television reporters Som Lisaius and Krystin Sorich Lisaius got married two years ago. Their fairytale beach wedding was featured on the Tucson-based station where Krystin worked at the time.
Since then, the couple had a baby, who is now 4 months old. But their storybook narrative took an unexpected turn earlier this month when the new parents were each indicted on three counts of drug and child abuse charges, according to Tucson.com.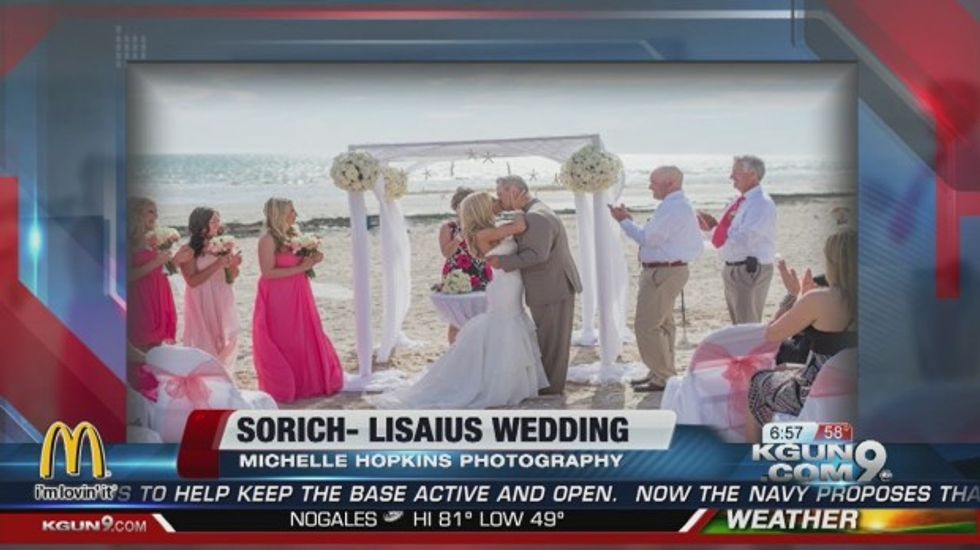 Image source: YouTube
Oro Valley police flagged the couple after they took their child to a hospital in May. Tests at the hospital revealed cocaine in the infant's system, a police report cited by Tucson.com stated.
According to the report, the Lisaiuses were entertaining guests at their home May 14 when they both consumed cocaine. The next morning, Krystin reportedly breast fed her child. When the child began to display abnormal behavior, the couple took the baby to Oro Valley Hospital, where tests allegedly revealed cocaine in the child's system.
The police report added that Som and Krystin Lisaius admitted to detectives to using cocaine the evening before the hospital visit. Police later recovered 1.8 grams of cocaine from the couple's home, according to the report.
Krystin, 26, and Somchai, 42, were indicted on charges of possession of a dangerous drug, drug paraphernalia and child abuse June 9, KGUN-TV reported.
They made their first appearance in court Monday, where both pleaded not guilty. Their next court hearing is scheduled for July 28.
According to KGUN, the child is now living with a relative.
Attorney Michael Piccarrreta, the lawyer representing the Lisaiuses, spoke with Tucson.com Monday about the case.
"The facts are that these are excellent parents, the child was well taken care of, the child was never harmed and is responding beautifully," Piccarrreta said.
He called the charges "an unfortunate incident" but added that "time will rectify this case."
Watch: