Retired neurosurgeon Dr. Ben Carson joked that, if his mother was well enough to be cognizant during his presidential bid, she would have shot some reporters.
The former Republican presidential candidate's mother, Sonya, suffers from Alzheimer's disease, but Carson said that she would have wanted to take a gun and shoot some "dishonest reporters" during his run.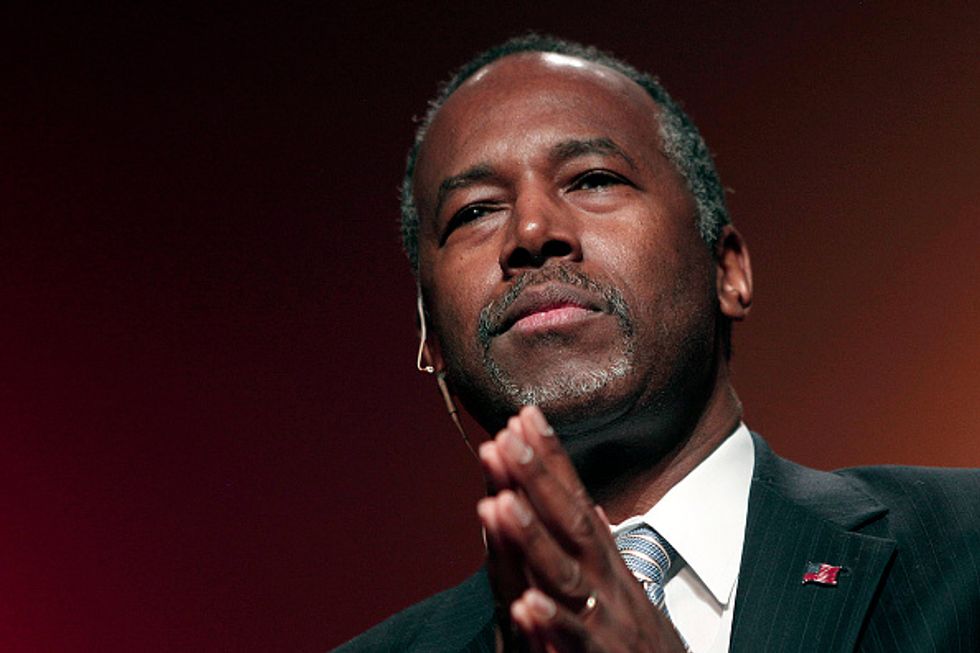 Getty Images/Bill Pugliano
"She has Alzheimer's. She's really not cognizant of that, which is a good thing because my mother is really a fighter. She probably would have taken a gun and gone out and shot some of the dishonest reporters," Carson joked during an interview with CBS Radio's "Brown and Scoop" podcast.
Carson added that "one of the reasons that our founders said that our system and our freedom depends on a well-informed and educated populace is because they recognize that, if people were not well-informed and well-educated, they can be easily manipulated by a dishonest media, and that's exactly what happens in our society today."
He added that, should presumptive Democratic nominee Hillary Clinton win the presidency, she would change the U.S. into something that "would no longer be the country that our founders envisioned" and speculated that she would appoint anywhere between two and four "activist judges" to the Supreme Court.
Listen to Carson's remarks:
—
Follow Kaitlyn Schallhorn (@K_Schallhorn) on Twitter