On Tuesday, Texas Sen. Ted Cruz (R) chaired an investigative hearing to explore whether U.S. law enforcement agencies are downplaying the role of radical Islam while conducting domestic terrorism probes.
The purpose of the Senate hearing, "Willful Blindness: Consequences of Agency Efforts to Deemphasize Radical Islam in Combating Terrorism," was to "investigate how the federal government has not only refused to appropriately identify the specific threat of radical Islam, but has sought to undermine the people and information who have sought to highlight the threat," according to Cruz's website.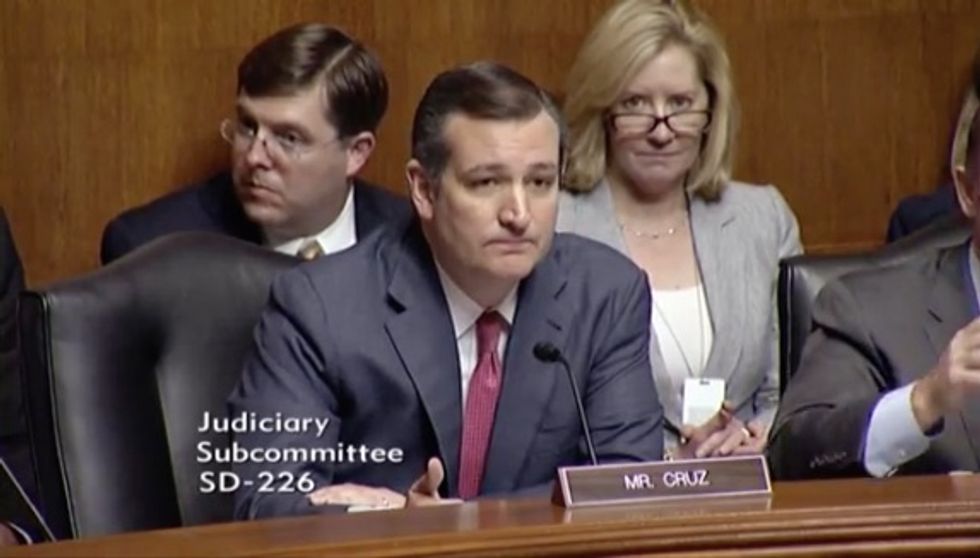 Image source: YouTube/SenTedCruz
Dr. Zuhdi Jasser, founder and president of the American Islamic Forum for Democracy, urged those present Tuesday to engage in an honest conversation about Islamic extremism, saying that, by refusing label it, our nation's leaders are demonizing peaceful Muslims and assuming that they don't wish to criticize those who kill in the name of Islam.
According to Jasser, who is himself Muslim, "to say that Islam has no problems is just as problematic as saying Islam and Muslims are the problem."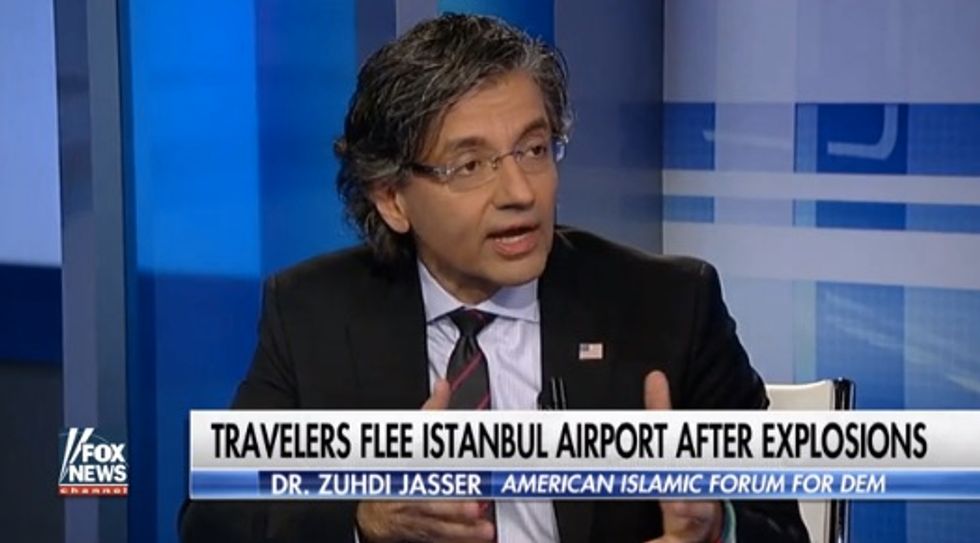 Dr. Zuhdi Jasser, founder and president of the American Islamic Forum for Democracy. (Image source: Fox News)
While the hearing was still in progress, Turkey's Ataturk Airport in in Istanbul was attacked by suicide bombers, who killed 41 people and wounded more than 200.
Tuesday's attack came after the terrorist group Al Qaeda released a new edition of its online magazine, advising lone-wolf terrorists to avoid attacking U.S. targets "where minorities are generally found" because the federal government will attempt to downplay the motives of the assailants and label attacks "hate crimes." Instead, Al Qaeda of the Arabian Peninsula suggested that terrorists target the "Anglo-Saxon community" — white Americans — to make it clear that their operations are religiously motivated.
In his opening remarks, Cruz said, "The consequence of the willful blindness of a policy, that is a matter of administration policy, that refuses to acknowledge the threat, means over and over again this administration has allowed the threats to go forward." The hearing comes weeks after Omar Mateen shot and killed 49 people and injured dozens more at a gay nightclub in Orlando, Florida.
After Tuesday's Senate hearing, Jasser shared his main takeaways on Fox News' "On the Record." He said that in the wake of the Istanbul attacks, a "tough love" approach to Islam would lead to needed reform within the religion.