U.S. Secret Service officials stopped a Pennsylvania man allegedly seeking to gun down people at the White House with "a gunshot to his chest" — an action determined to be the "only thing" that would stop the potential attacker.
That is, according to a federal judge who made the announcement Wednesday after prosecutors played surveillance video this week, showing the court exactly what led the Secret Service officers to shoot Jessie Olivieri last month.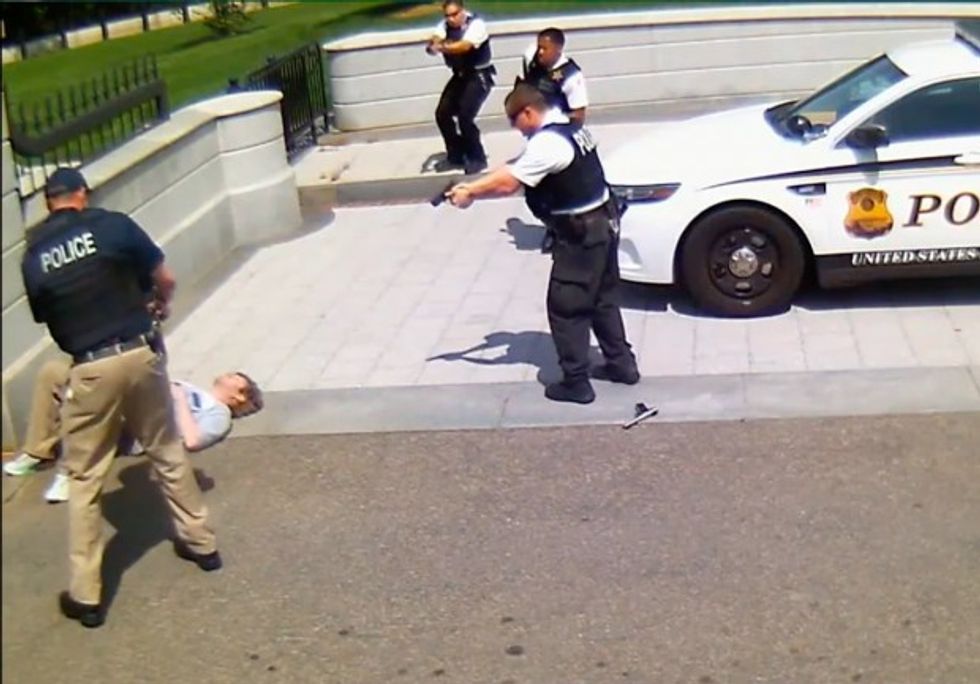 Image source: ABC/YouTube
Olivieri left his home in Scranton, Pennsylvania, on May 20 and drove his white Toyota Camry to a park nearby the White House, according to U.S. Magistrate Judge Michael Harvey.
After reportedly firing one shot, Olivieri approached 1600 Pennsylvania Avenue, passing through a security checkpoint on the perimeter of the White House grounds, ignoring officials' orders to stop, Harvey added.
Shortly thereafter, Olivieri approach another Secret Service officer, who confronted him when he reached an inner gate.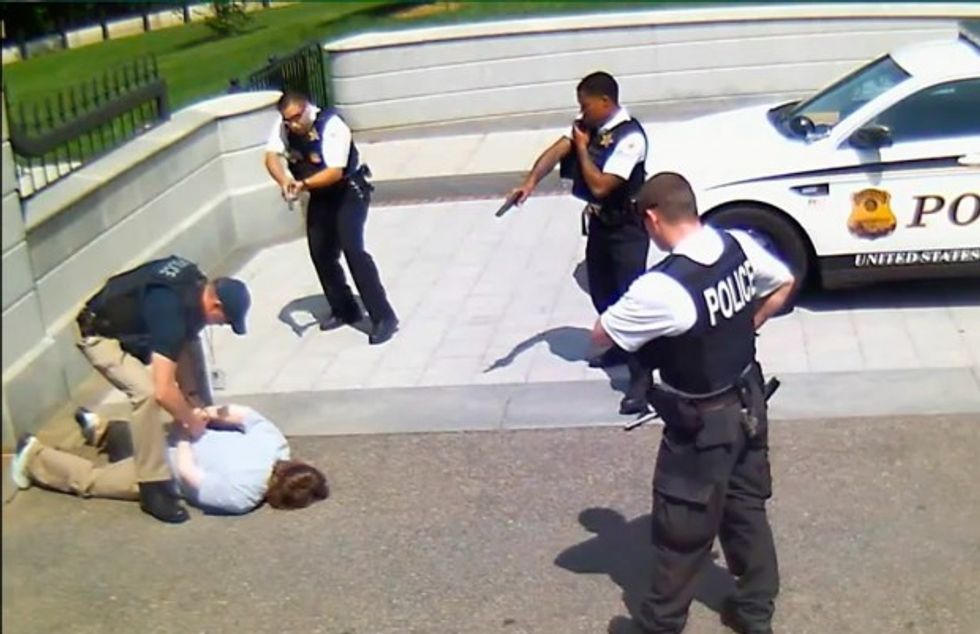 Image source: ABC/YouTube
"The agent, standing behind the gate and in [Olivieri's] path, ordered [him] to halt and drop the gun," Harvey wrote in a court document filed Wednesday and obtained by ABC News. "He did neither, even seeming to wave off the commands with the hand not holding the gun. Moments later, the agent shot him in the chest."
According to authorities involved in the situation, Olivieri later said he came to the White House "to shoot people," adding that he went to the presidential residence to commit "suicide by police."
But his "actions endangered not only himself and the officers, but also the community, since innocent citizens may have been caught in crossfire between Defendant and the officers," Harvey said Wednesday at the filing, which ruled the potential shooter must remain behind bars pending trial.
Harvey also indicated in the filing he believes Olivieri may suffer from some form of mental illness.
He now is charged with forcibly resisting or impeding a law enforcement officer in the execution of his duties while wielding a dangerous weapon and "attempting and conspiring to do the same." If convicted, Olivieri could face as much as 20 years in prison.
—
Follow the author of this story on Twitter: