Presumptive Republican presidential nominee Donald Trump continues to trail presumptive Democratic presidential nominee Hillary Clinton — both nationally and in battleground states — according to a new poll released Wednesday. But two hypothetical Republican candidates actually would fare much better.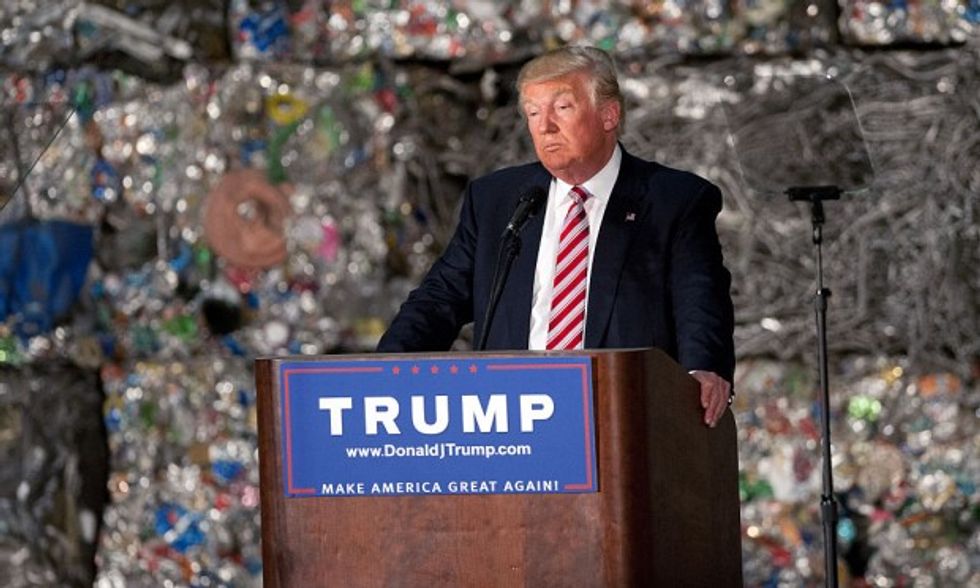 Presumptive GOP nominee Donald Trump delivers an economic policy speech Tuesday in Monessen, Pennsylvania. (Jeff Swensen/Getty Images)
According to a new Ballotpedia poll, Clinton leads Trump in Florida, Iowa, Michigan, North Carolina, Ohio, Pennsylvania and Virginia — swing states crucial to winning the White House.
The poll shows that in five of those states — Florida, Michigan, North Carolina, Pennsylvania, and Virginia — Clinton enjoys a double-digit cushion.
Interestingly, the survey found that in hypothetical match-ups Ohio Gov. John Kasich (R) leads Clinton in five of the seven states, and House Speaker Paul Ryan (R-Wis.) leads Clinton in three states.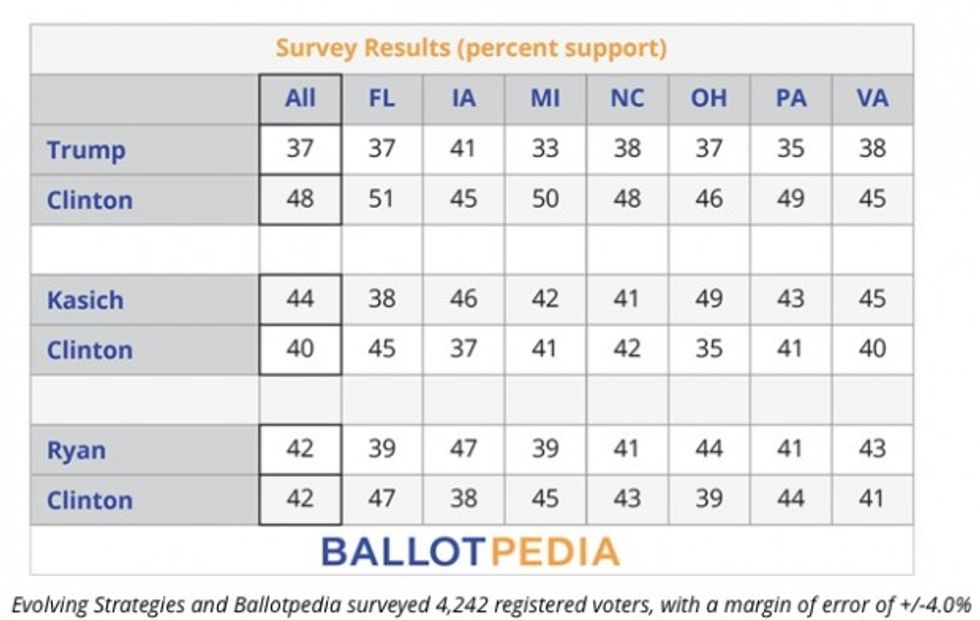 Image source: Ballotpedia/Evolving Strategies
Meanwhile, Trump proudly tweeted Wednesday the results of another poll — which actually showed him losing to Clinton.
New Q poll out- we are going to win the whole deal- and MAKE AMERICA GREAT AGAIN! #Trump2016pic.twitter.com/dL5ahNcwZb

— Donald J. Trump (@realDonaldTrump) June 29, 2016
—
Follow the author of this story on Twitter and Facebook: