Megyn Kelly's "Terror in America" special set for Friday night features a panel of terror attack survivors and first responders, notably those from Fort Hood and Orlando, as well as members of the Muslim community — and a preview clip shows how quickly the discussion heated up.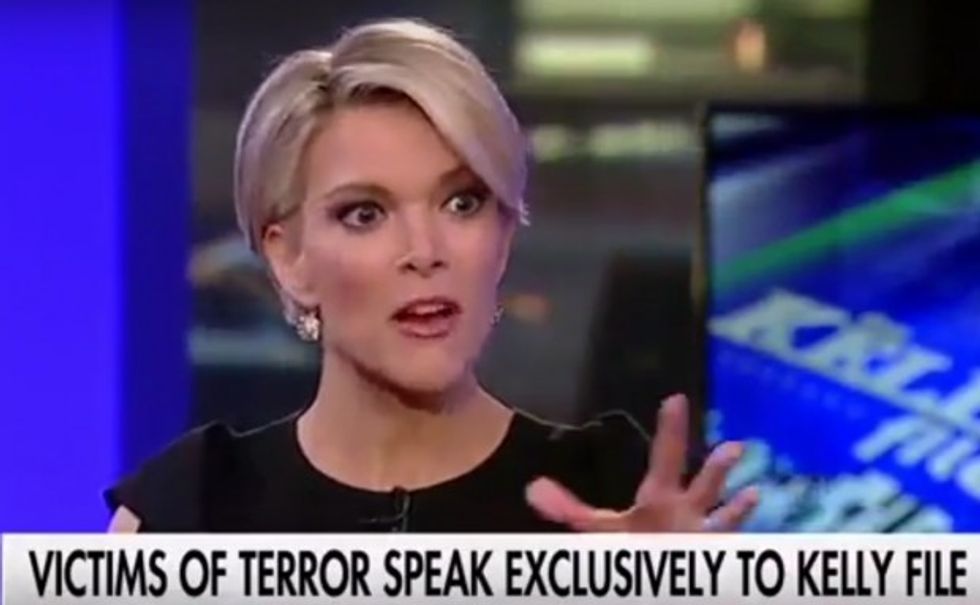 Image source: YouTube
After a man who seems to identify as a liberal angrily suggested another strategy is needed to combat terrorism other than wars in the Middle East, former Navy SEAL Carl Higbie shot back from across the room.
"The problem is ISIS sprung up when we stopped killing bad guys in the area," Higbie said, "so you can go love them and you stick your head in the sand, and when they come back and kill your family, I'll be there to back you up."
On the subject of the left's reluctance to name radical Islam as the enemy, Rosa Leonetti — whose brother-in-law was killed during 9/11 — angrily asked, "How do you fight something that you can't call out?"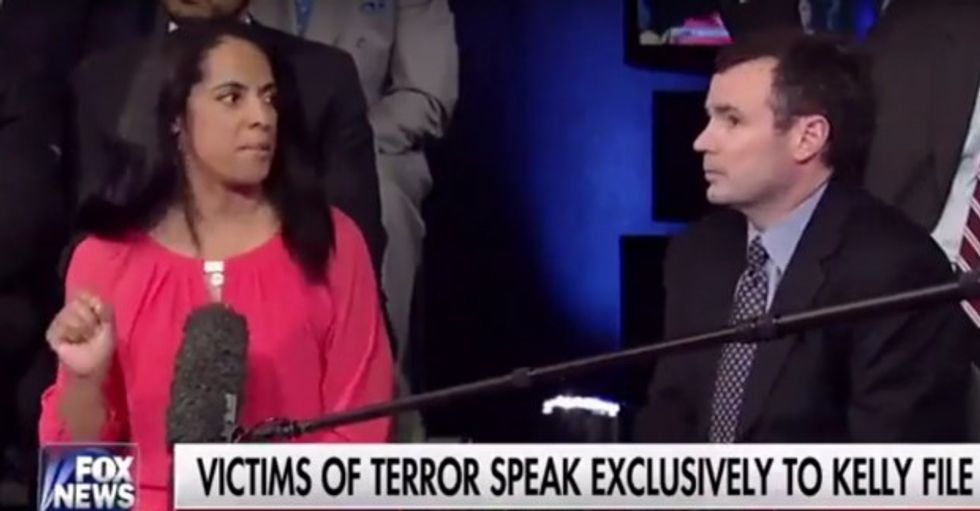 Image source: YouTube
Kimberly Munley, a Fort Hood police sergeant who shot Nidal Hasan during his deadly attack there, decried the push for gun control when terrorists are "going to get whatever they want to get to accomplish the goal."
Fort Hood survivor Alonzo Lunsford, a retired staff sergeant, insisted we have to "grab the snake by the head and kill it. And you cannot do it nice. I've never seen anybody win a fight fighting nice."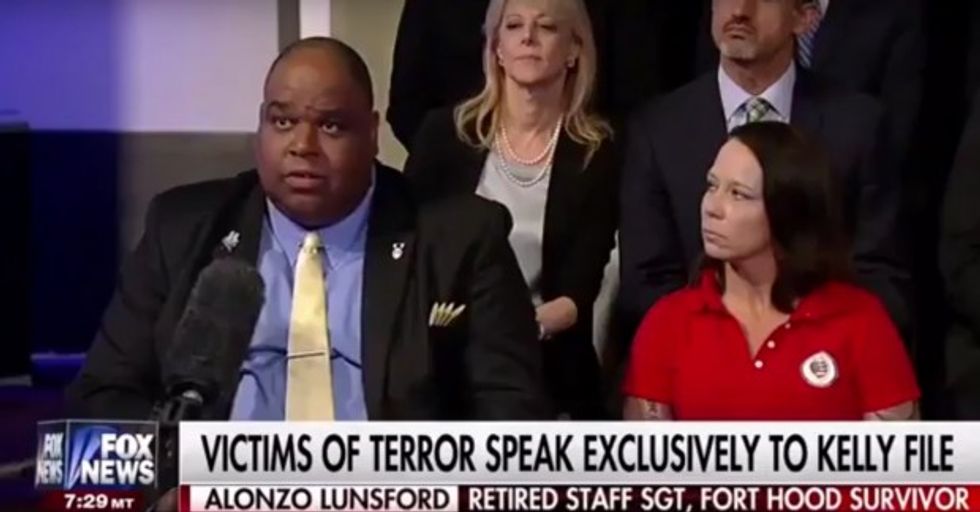 Image source: YouTube
He also spoke powerfully about the moment his son visited him in the hospital: "He said, 'Dad, from now on, if you should fall, I will step up.' He knows how to operate everything in my arsenal. And that's how it's gonna be. Yes, you have to fight fire with fire."
"Terror in America" airs Friday at 9 p.m. ET on Fox News.
(H/T: Mediaite)