© 2023 Blaze Media LLC. All rights reserved.
After Teen Son's Bad Grades and 'Disrespect,' Fed-Up Parents Issue Eye-Opening Discipline
"... he disrespected our home and he disrespected rules."
When a New Mexico teenager started bringing home bad grades, his parents responded by banning him from using electronic devices.
You'd think that in the tech-saturated universe of youth such a punishment might do the trick — but instead the kid simply took his sister's tablet and iPod.
Then Dad had a brainstorm — albeit one that he figured he should run by the state's Children, Youth and Families Department.
The question: Can we punish our son by putting him outside? As in living outside. In their Belen backyard. In a tent.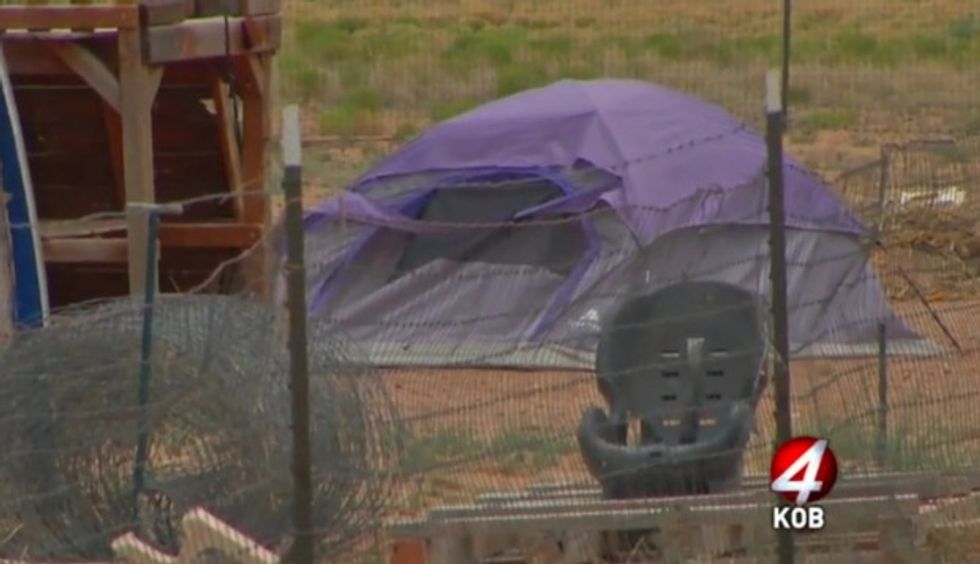 Image source: KOB-TV
"And they said — nothing," his mother Angela Boggus told KOB-TV. "You are not depriving him of anything, and we're not — except for maybe air conditioning."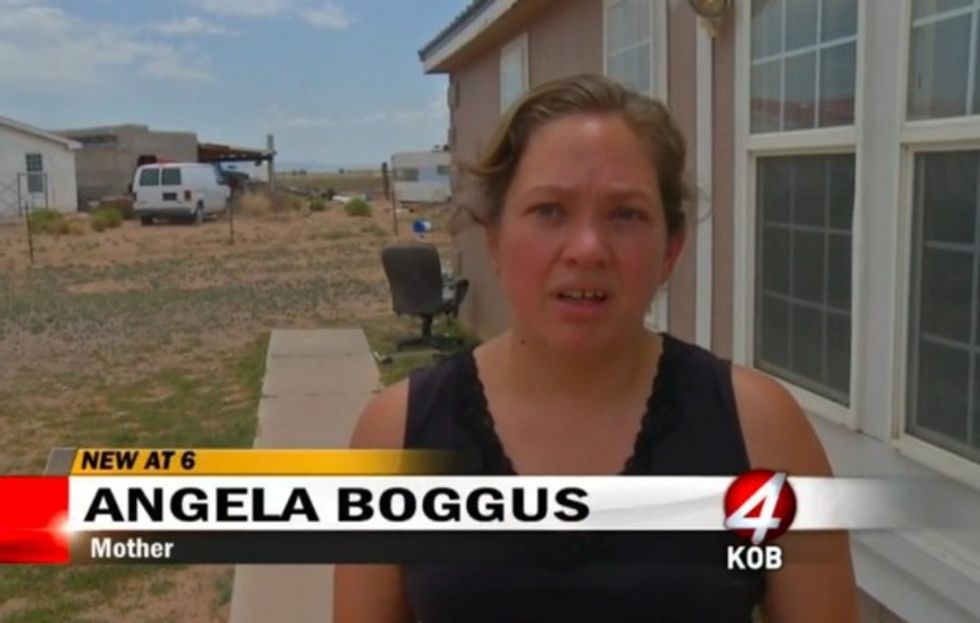 Image source: KOB-TV
She added to the station that their son can come inside to get water, use the restroom, eat and shower — but only if he asks permission.
"He's getting the luxuries of his life taken away because he doesn't want to obey the rules," his mom told KOB, adding that he "has to knock on our door just like a visitor would because he disrespected our home and he disrespected rules."
Image source: KOB-TV
Some social media reactions, as you might expect, have taken issue with the parents for their radical form of discipline, particularly since New Mexico summers can get pretty hot. But Angela Boggus said they've tried everything else.
"Like we told him," she told KOB, "'Here, it's disrespect, and out there, it's a felony and you go to prison.'"
Want to leave a tip?
We answer to you. Help keep our content free of advertisers and big tech censorship by leaving a tip today.
Sr. Editor, News
Dave Urbanski is a senior editor for Blaze News.
DaveVUrbanski
more stories
Sign up for the Blaze newsletter
By signing up, you agree to our
Privacy Policy
and
Terms of Use
, and agree to receive content that may sometimes include advertisements. You may opt out at any time.