Craigslist has long been known for pushing the limits of online commerce. Now, anyone with $350,000 to spare can buy their own "ghost town."
Cabin Creek, a tiny town in rural Adams County, Colorado, used to be the favorite gathering spot for locals and travelers, KDVR-TV reported.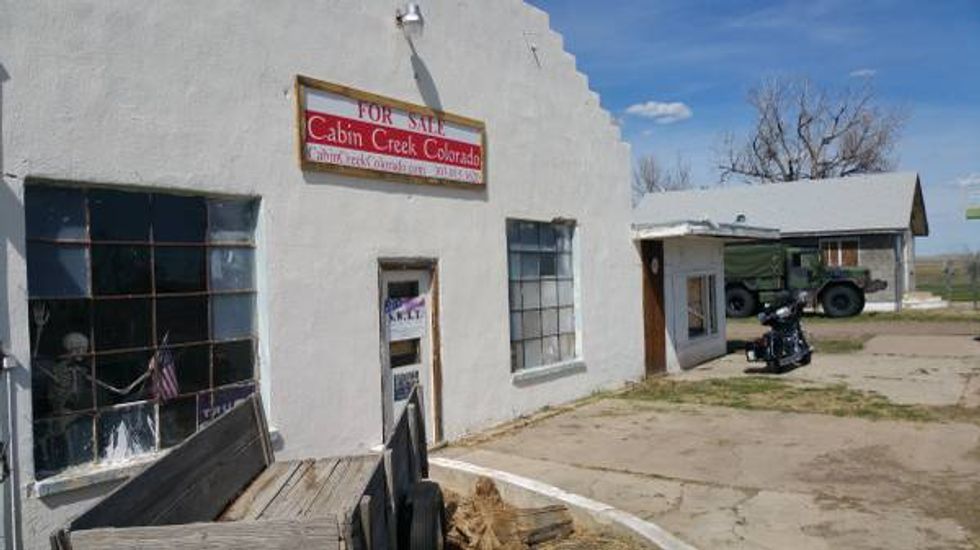 Image source: Craigslist
"The couple who owned the town and ran the cafe served the best chicken fried steak in the state," said Joan Lippett, who lives in Byers, Colorado, and used to spend a lot of time in Cabin Creek, told KDVR.
But all that changed sometime in the 1970s, when that same couple was murdered by some out-of-towners they graciously offered to host.
"There was a murder there. There was some people that they took in, felt sorry for or something, and they found out the couple had money," Lippett explained.
The event shook the tiny roadside village to its core, transforming it into something scarcely resembling the Cabin Creek of the past.
"Everything just ... there was nobody here, so these buildings sat totally vacant. Nothing going on out here for a number of years," James Johnson, who currently owns the town, told KDVR.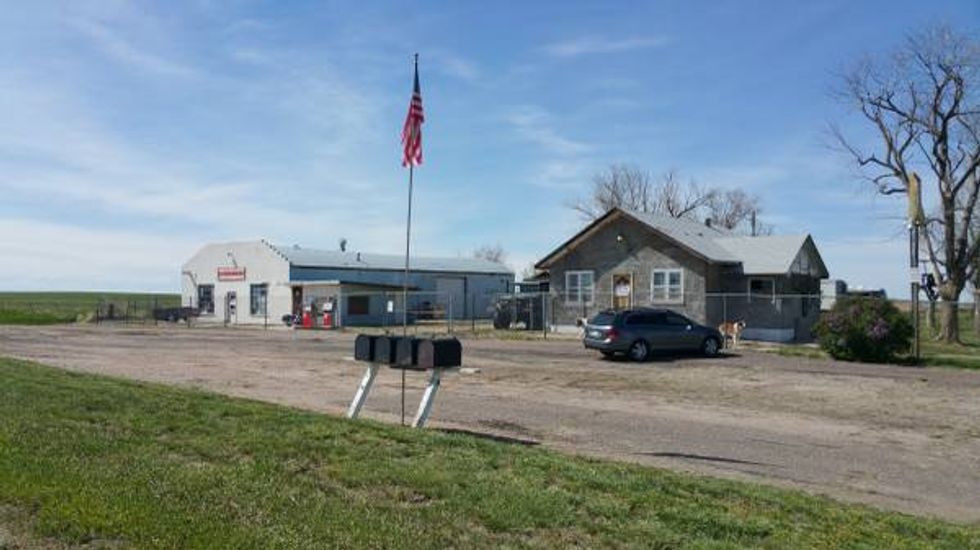 Image source: Craigslist
But recently, things have been looking up for Johnson and others who long to see the town restored to its former glory.
"We've had so many people look. It's been amazing," Johnson said.
The $350,000 price tag includes an old service station, a cafe, an abandoned motel and a small house.
Johnson, who purchased the town decades ago, told KDVR that he once had lofty dreams of transforming Cabin Creek into a Route 66-like tourist destination. But those goals were recently replaced by a greater desire to retire with his wife out west.
"We're looking at Idaho or Montana I think. We're ready to get out of town even farther than this," Johnson said.
He's hoping that the right customer will come along with a new vision for the town and the funds to carry it out.
"The hardest part out here is you're not going to get a regular conventional loan on this property," he acknowledged. "You say ghost town, and they say, 'What?'"