An illegal immigrant allegedly trying to travel to Britain was captured in Switzerland when passengers on a train traveling from Italy heard noises coming from a suitcase and reported their suspicion to the train guard.
The train, which had left Milan, Italy, just 45 minutes earlier, was making a stop in Chiasso, Switzerland, when guards stormed the locomotive and dragged the suitcase in question out onto the platform.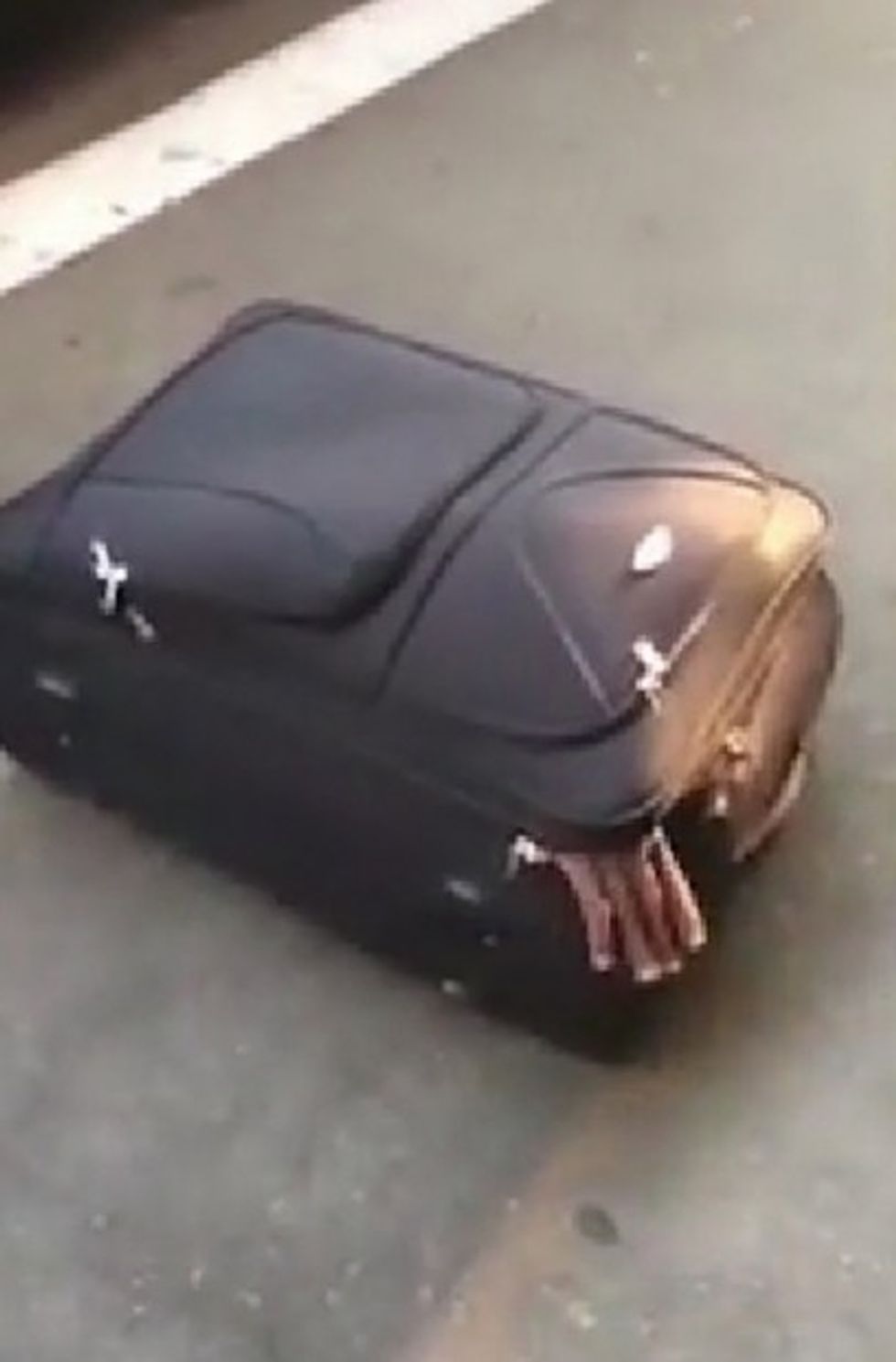 Image source: YouTube
"We received a call from Italian colleagues that two Eritreans were attempting to get into the country and travel northwards across Europe to Britain," a Swiss police representative said, according to the U.K.'s Sun newspaper.
"The information was that one man was hidden in a suitcase and another man was traveling with him. The suitcase was pointed out to us and the man found inside. He was in his 20s and we found his friend hiding in a toilet on the train," the law enforcement source added.
Neither men carried any documents and both were sent back to Italy.
Watch the video below:
(H/T: The Sun)
—
Follow the author of this story on Twitter and Facebook: