Rep. Trey Gowdy (R-S.C.), a former prosecutor, grilled FBI Director James Comey during a House hearing on Thursday over whether Hillary Clinton demonstrated "intent" in her mishandling of classified information.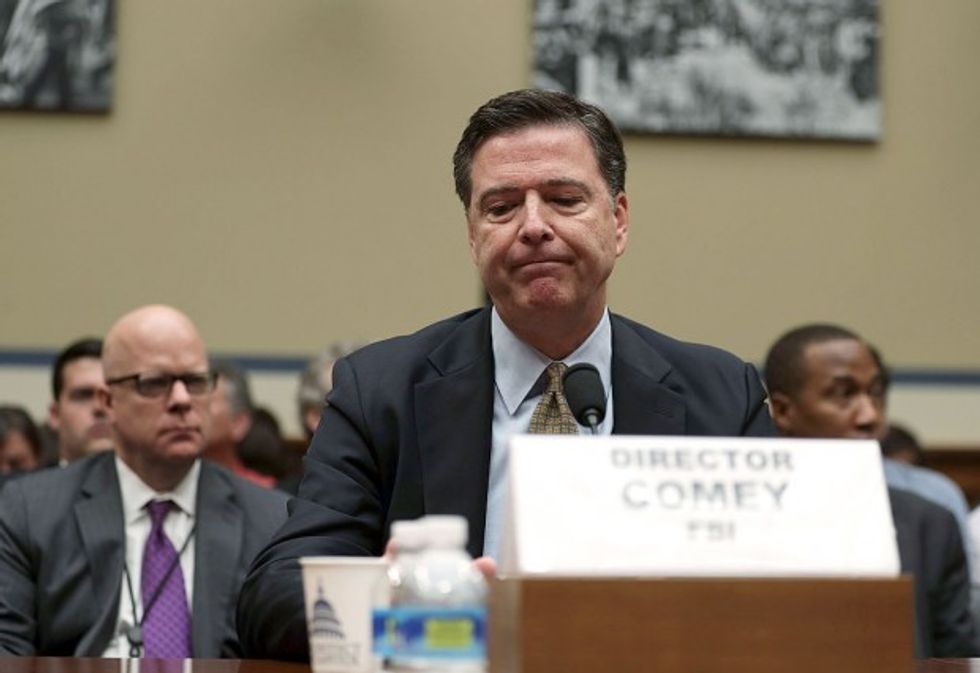 (Photo by Alex Wong/Getty Images)
"You say there is insufficient evidence of intent. You say she was 'extremely careless,' but not intentionally so," Gowdy said. "You and I both know intent is really difficult to prove. Very rarely do defendants announce, 'On this day, I intend to break this criminal code section.'"
He continued: "You have to do it with circumstantial evidence. Or if you are Congress and you realize how difficult it is to prove specific intent, you will formulate a statue that allows for gross negligence."
Gowdy said he is concerned that there is still no "precedent" that would prevent future secretaries of state from using the exact same "email scheme."
"If you are a private in the Army and you email yourself classified information, you will be kicked out. But if you are Hillary Clinton and you seek a promotion to commander in chief, you will not be," he said.
Rep. Trey Gowdy slams the "double-tracked justice system" at the #ComeyHearing https://t.co/ixbo4KdXye https://t.co/DzICemwvfV

— CNN Politics (@CNNPolitics) July 7, 2016
Gowdy also rattled off a list of statements made by Clinton amid the investigation into her private email use, asking him in a rapid-fire manner if the statements are true.
Here's a transcript of that exchange:
Gowdy: "Secretary Clinton said there was nothing marked classified on her emails, either sent or received. Is that true?"

Comey: "That's not true, there were a small number of portion markings on, I think, three of the documents."

Gowdy:"Secretary Clinton said, 'I did not email any classified material to anyone on my email, there is no classified material.' Was that true?"

Comey: "There was classified material emailed."

Gowdy: "Secretary Clinton said she used just one device. Was that true?"

Comey: "She used multiple devices during the four years of her term as secretary of state."

Gowdy: "Secretary Clinton said all work-related emails were returned to the State Department. Was that true?"

Comey: "No, we found work-related emails, thousands, that were not returned."
Watch the full exchange below:
---