MSNBC "Morning Joe" co-host Mika Brzezinski likened panelists on her show to "hostages" of presumptive Democratic presidential nominee Hillary Clinton on Thursday.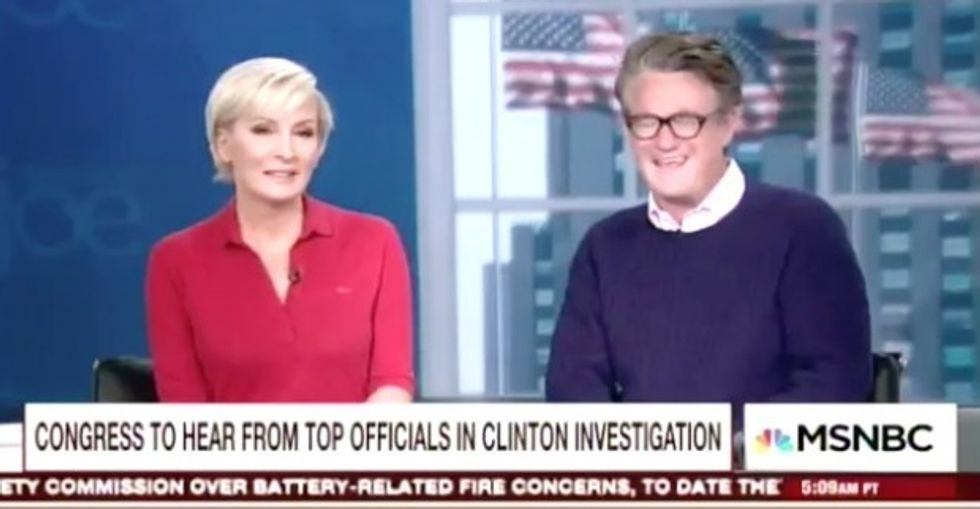 Image source: YouTube/MSNBC
While discussing calls for Clinton to be denied access to classified briefings, panelists Harold Ford, Jr. and Jim VandeHei concurred that it wouldn't happen since the FBI declined to indict her.
Brzezinski replied, "You all have been hostages for 30 years, and you don't know how to think anymore."
"This is a human being," Brzezinski said, adding that Clinton shouldn't be someone "in a different category of humanity."
Co-host Joe Scarborough said, "James Comey treated Hillary Clinton different than he would have treated anybody else."
House Speaker Paul Ryan (R-Wis.) formally requested Wednesday that Director of National Intelligence James Clapper prevent Clinton from receiving classified briefings as a candidate. Typically, both major party presidential nominees are briefed on classified matters of national security prior to the election.
—
Follow the author of this story on Twitter and Facebook: