© 2023 Blaze Media LLC. All rights reserved.
Paul Ryan Officially Requests Clinton Be Denied Access to Classified Information
"I firmly believe this is necessary to reassure the public that our nation's secrets are secure."
House Speaker Paul Ryan (R-Wis.) formally requested Wednesday that presumptive Democratic nominee Hillary Clinton be denied access to classified information as a presidential candidate.
While the Justice Department declined to indict Clinton this week for her controversial use of a private server during her tenure as secretary of state, FBI Director James Comey, who said Tuesday that the bureau would not recommend charges, did say her actions were "extremely careless in their handling of very sensitive, highly classified information."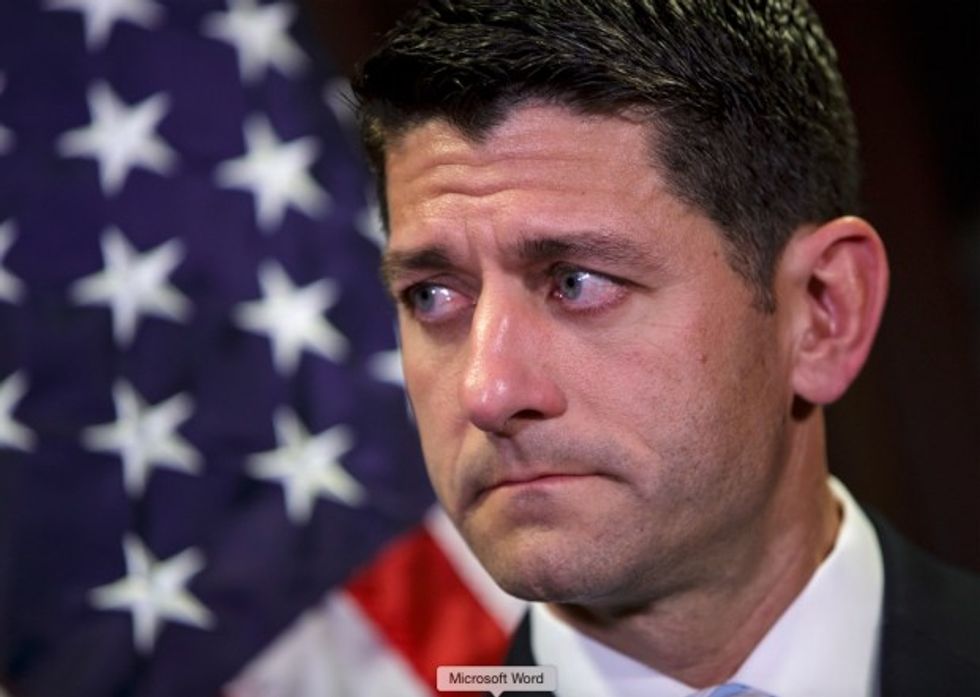 House Speaker Paul Ryan (R-Wis.) tells reporters during a news conference at the RNC headquarters that it appears Hillary Clinton got preferential treatment from the FBI in its investigation of the former secretary of state's use of a private email server for government business. (AP Photo/J. Scott Applewhite)
In a letter to the Director of National Intelligence James Clapper, Ryan requested that Clinton be denied any access to classified information "for the duration of her candidacy."
"Given the FBI's findings, denying Secretary Clinton access to classified information certainly constitutes appropriate sanctions," Ryan wrote.
"There is no legal requirement for you to provide Secretary Clinton with classified information, and it would send the wrong signal to all those charged with safeguarding our nation's secrets if you choose to provide her access to this information despite the FBI's findings," he continued. "I firmly believe this is necessary to reassure the public that our nation's secrets are secure." 
Ryan also requested that Comey release all of the unclassified findings from the FBI's investigation into Clinton's email server.
"Right now, there are simply too many unanswered questions. While we have started oversight hearings, as you stated earlier this week, 'given the importance of the matter, I think unusual transparency is in order,'" Ryan wrote in a letter to Comey. "I completely agree."
"The American people deserve to know exactly what your investigation uncovered and why the FBI came to the decision to recommend that no criminal charges be brought against Secretary Clinton," he continued.
Comey is set to appear before the House Oversight and Government Reform Committee Thursday.
—
Follow Kaitlyn Schallhorn (@K_Schallhorn) on Twitter
Want to leave a tip?
We answer to you. Help keep our content free of advertisers and big tech censorship by leaving a tip today.
more stories
Sign up for the Blaze newsletter
By signing up, you agree to our
Privacy Policy
and
Terms of Use
, and agree to receive content that may sometimes include advertisements. You may opt out at any time.