Detectives have discovered bomb-making materials in the home of suspected Dallas gunman Micah Xavier Johnson.
According the a report from the Dallas Police Department, Johnson, who had no previous criminal record, also had ballistic vests, rifles, ammunition and a personal journal of combat tactics in his home.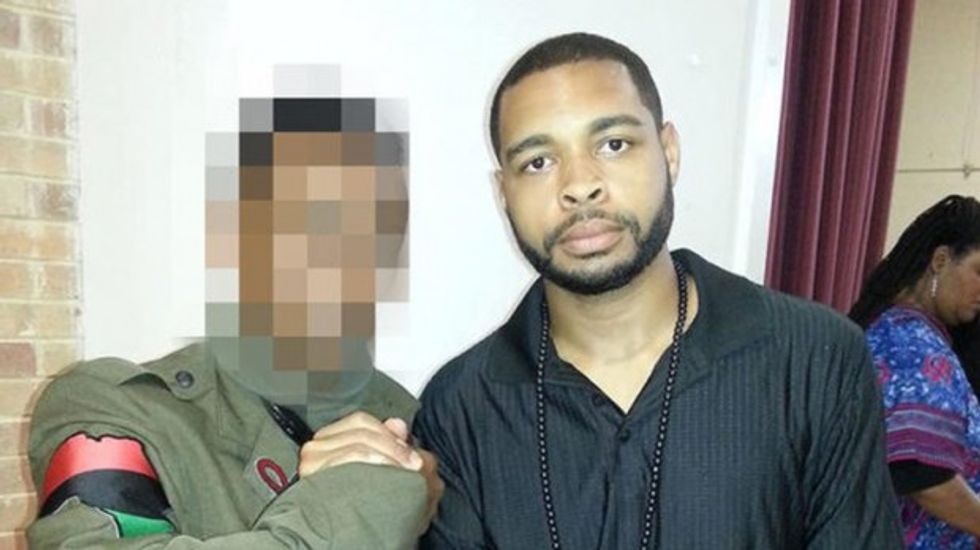 Image source: WREG-TV
Investigators are now in the process of analyzing the information found in Johnson's journal.
Earlier Friday, new photos of Johnson, 25, surfaced.
NEW: A photo of the accused shooter, Micah X. Johnson of Mesquite. #DallasPoliceShooting https://t.co/Uo6yyX92rp

— CBSDFW (@CBSDFW) 1467991141.0
The photo originated from what appears to be the accused sniper's Facebook profile, which also included a "black power" image. The Facebook page appeared to be deleted Friday.
Additionally, Johnson, who was killed by a robotic bomb, was an enlisted soldier and served a tour of duty in Afghanistan, according to the Army.
Read more about Johnson here.
—