A California woman was arrested last weekend after getting three speeding tickets within an hour while driving in Pulaski County, Virginia, KCAL-TV reported.
According to police, Kai Kitchen of Los Angeles was taken into custody last Sunday where officers issued an arrest warrant for misdemeanor reckless driving.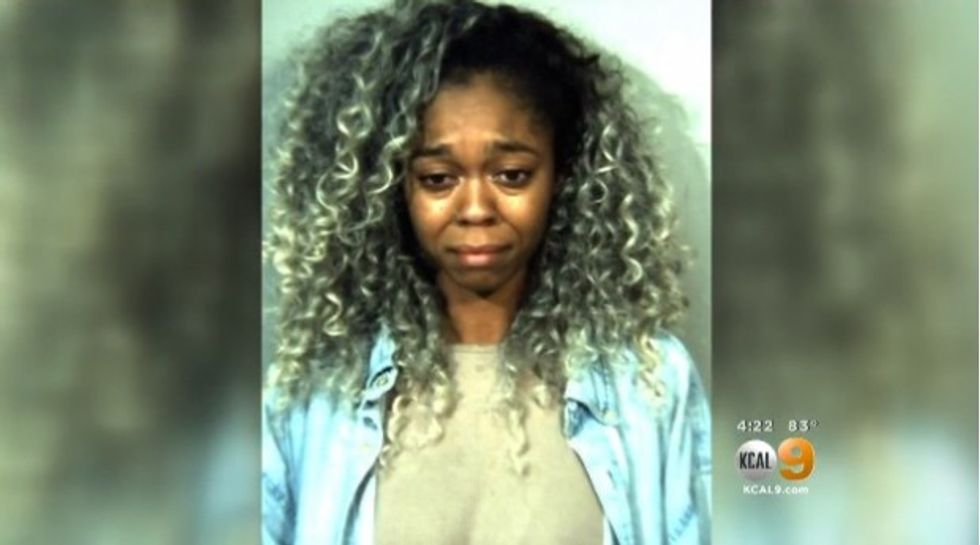 Image source: KCAL-TV
Police say Trooper N.S. Rife first spotted Kitchen traveling 93 mph — 23 mph above the speed limit — at around 7 a.m. Sunday on Interstate 81. She received a citation for reckless driving and was released.
But about 40 minutes later, she was cited again, also by Rife, for reckless driving. This time, police say she was going 97 mph.
Then, at 8 a.m., Trooper M.R. Overholt pulled Kitchen over on I-81 for going 94 mph. This time, she was arrested.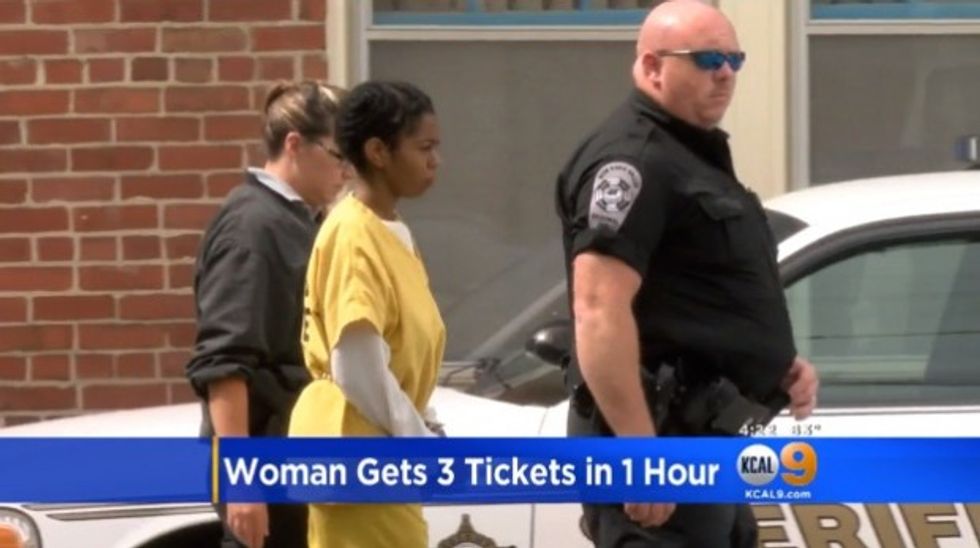 Image source: KCAL-TV
According to KCAL, some of Kitchen's supporters have claimed that she was only pulled over that many times because she is African-American. Her lawyer says that's nonsense.
"This doesn't have anything to do with the color of anyone's skin," Kitchen's lawyer, Jimmy Turk, told KCAL. "She was driving in excess of the speed limit on three different occasions in one hour."
Kitchen was scheduled to be released Thursday after spending four days in jail. She also received a 1,000 fine.