Following the police-related shootings of Alton Sterling and Philando Castile last week, civil rights leader Al Sharpton is asking the National Rifle Association if the Second Amendment is for "whites only."
Both Sterling of Baton Rouge, Louisiana, and Castile of Falcon Heights, Minnesota, were carrying firearms when they were fatally shot by law enforcement officers. Castile was reportedly a concealed carry license holder.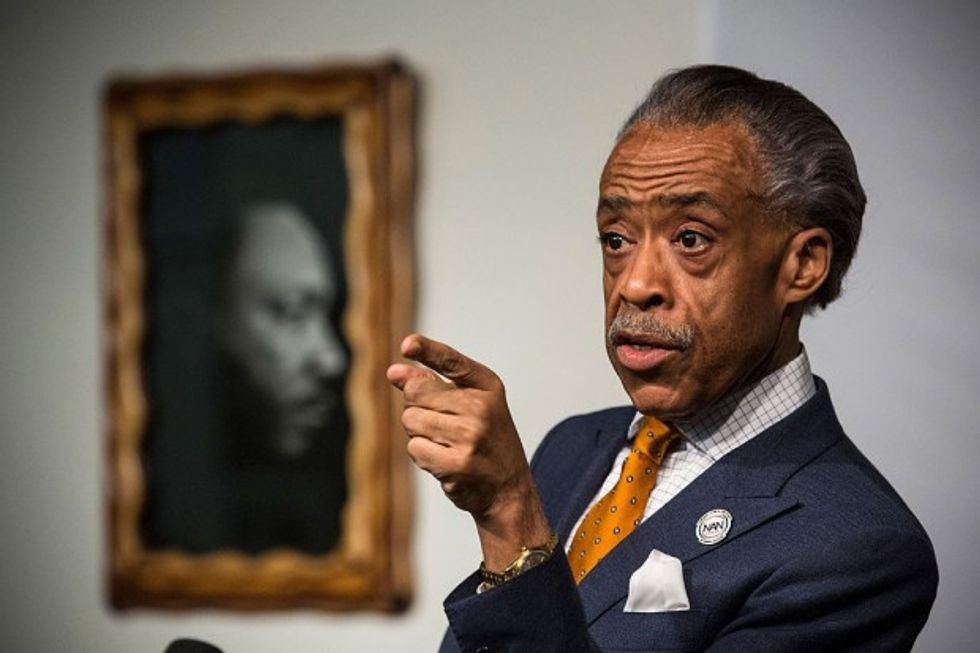 Photo by Andrew Burton/Getty Images
"Both of them were killed by police based on, 'they had gun[s].' Now, I missed the NRA coming out defending the gun rights they legally had," Sharpton said over the weekend. Where is the NRA now? Where is [NRA President] Wayne LaPierre now?"
"Do you have a Second Amendment right, or did you not get down, Mr. Pierre [sic], to the 14th, 15th and 16th Amendments?" he continued. "Maybe you mean the Second Amendment are for whites only."
However, it is important to note that the NRA did release a statement on Castile's death, though it was a couple days after his death. The gun-lobbying group said it "proudly supports the right of law-abiding Americans to carry firearms for the defense of themselves and others regardless of race, religion or sexual orientation."
The reports from #Minnesota are troubling and must be thoroughly investigated. #2A #NRA https://t.co/Z7wEQNBs0y

— NRA (@NRA)1468006851.0
Sharpton's comments echoed those of Louisiana Rep. Cedric Richmond (D), a gun-owning member of the Congressional Black Caucus, who called out the NRA for displaying "hypocrisy" in the wake of last week's shootings of Castile and Sterling.
"I always thought the NRA was not concerned about me," he said Friday during a press conference. "And I hunt and I fish and I own a gun. But the last few days have clarified it for me that their Second Amendment concern is not a voice of concern for African Americans."
"And I just believe that we cannot give them a pass on not making a comment," he added.
Watch Sharpton's comments below:
(H/T: Mediate)
—
Follow the author of this story on Twitter: