The mother of the man who killed five police officers in Dallas recalled the last words her son told her before he left the house to attend the protest rally that preceded his deadly rampage.
"His last words to me was 'I love you,'" Delphine Johnson told TheBlaze in an exclusive interview. Watch the full interview with the family of the Dallas shooter only on TheBlaze TV.
Johnson recalled her son, Micah Xavier Johnson, acting normally before the attack on police officers in downtown Dallas. She said he went our on his "usual run for fresh fruit" earlier in the day.
On the night of July 7, Johnson told his mother he was going to a protest rally and he would be "back later."
"I asked him, 'Are you going to be good?'" the mother remembered saying. "He said, 'I will.'"
Micah Johnson then told his mother he loved her and she never saw him again.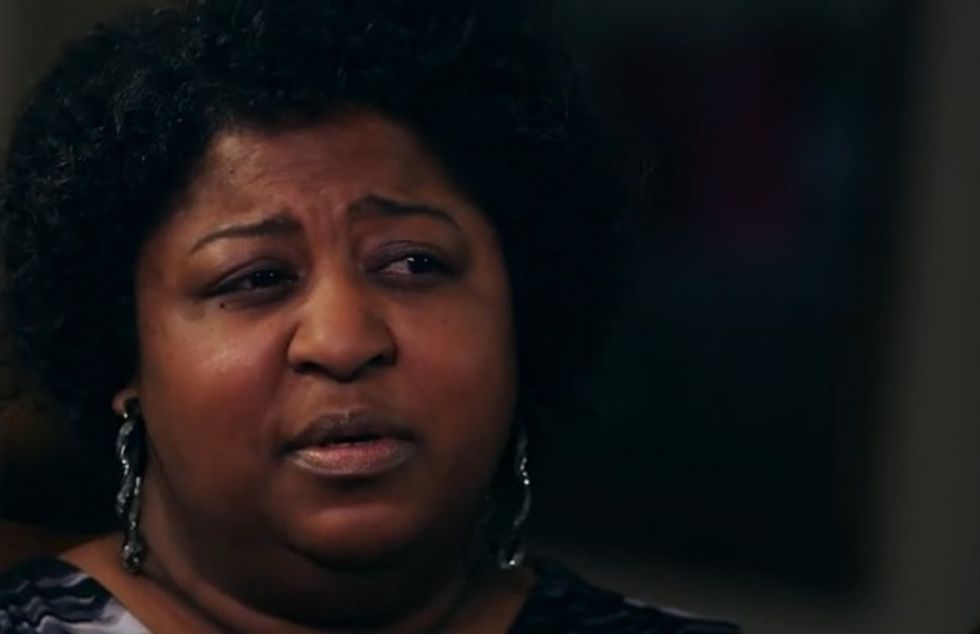 Delphine Johnson, the mother of Dallas shooter Micah Johnson, speaks to TheBlaze in an exclusive interview.
Police killed Johnson with a robot armed with a bomb following an armed standoff in a parking garage. In addition to killing five cops, he also wounded seven other officers. It was the worst attack on U.S. law enforcement since 9/11.
Johnson was discharged from the U.S. Army in 2015 after being accused of stealing a woman's underwear.
James Johnson, the shooter's father, told TheBlaze his son started studying his heritage and black history shortly after his discharge. His now-deleted Facebook page suggested a strong interest in black power groups and featured photos of the "black power" fist.
However, it seemed to be the recent police-involved shootings of black men in Minnesota and Louisiana that made Johnson snap. Police Chief David Brown said the shooter revealed he wanted to kill white officers as retribution for the police shootings.
---