Hillary Clinton said the U.S. must "do more to understand that this is a war against terrorist groups" in response to the deadly truck attack in Nice, France, late Thursday night.
Clinton, speaking via phone in a rare appearance on Fox News' "The O'Reilly Factor," said the war against radical jihadists "is a different kind of war," so she said "we need to be smart about how we wage it."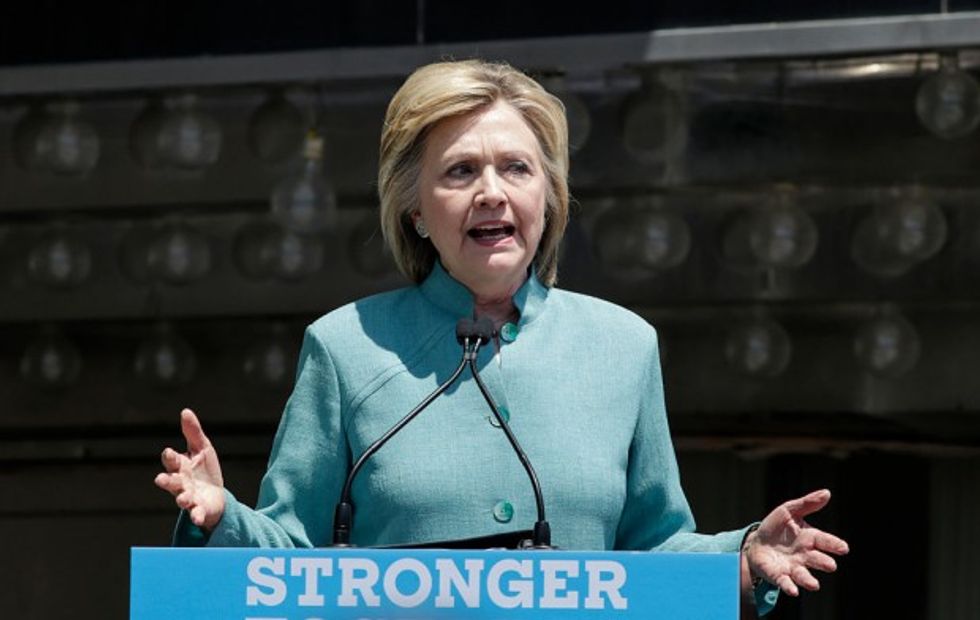 Photo by KENA BETANCUR/AFP/Getty Images
"But we have to be determined that we're going to win it," she added. "And that's going to require working with other people."
Asked by host Bill O'Reilly if she would be open to invoking NATO's Article 5, which "means that an attack against one Ally is considered as an attack against all Allies," Clinton said she is first interested in launching an "intelligence surge."
"We still do not have enough intelligence cooperation between our agencies and those in other countries, including in Europe, and we need to have a focal point ... in NATO," she told O'Reilly.
However, she stood firm in her belief that the U.S. should not engage in a ground war with the Islamic State, instead saying people "should look at the progress we are making against ISIS," using a popular acronym for the terror group.
Clinton said "it is a dream" of the Islamic State to bring more U.S. troops into the fight. According to the former secretary of state, Kurdish and Iraqi forces have, to date, been able to "do a much better job." Additionally, Clinton said, even when working with NATO, it's the U.S. that "leads" in the operation.
Ultimately, Clinton said the U.S.'s relationship with France "is so strong," adding that, in the wake of this attack, "We need to stand strongly with them."
At least 77 people were killed and 100 were injured after a truck plowed a crowd of people in the French city of Nice following Bastille Day celebrations. According to the French government, grenades and firearms were discovered in the truck.
While no group has claimed responsibility yet for the attack, French officials described the onslaught as "an attack."
Watch the interview below:
—
Follow the author of this story on Twitter: