A Tennessee judge Friday sentenced former Vanderbilt University football player and convicted rapist Cory Batey to 15 years in prison. The judge noted, however, that the true punishment for Batey's choice to rape an unconscious woman three years ago is a life sentence, the Tennessean reported.
"It is one of the saddest cases that I have ever encountered," Criminal Court Judge Monte Watkins said Friday. "And I've been in the legal business for 32 years."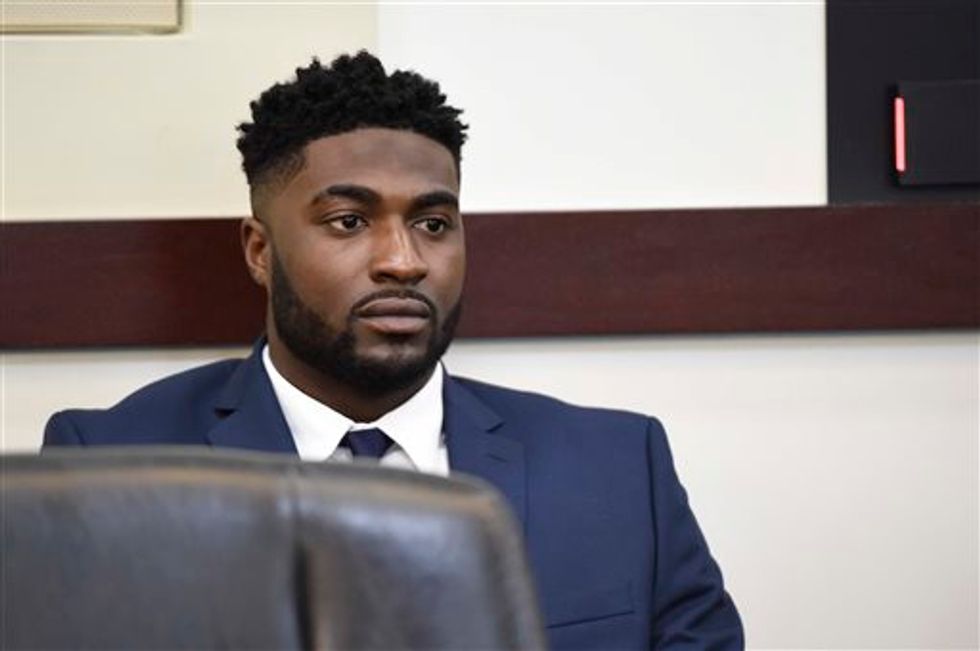 In this Tuesday, April 5, 2016 file photo, former Vanderbilt football player Cory Batey sits during a break on day two of his trial in Judge Monte Watkins' courtroom in the A.A. Birch building in Nashville, Tenn. (Samuel M. Simpkins/The Tennessean via AP, File)

Watkins said that in making his decision, he had to weigh how Batey's punishment would affect the victim, the defendant and their families.
"All of the defendants in this case basically have life sentences," Watkins said, according to the Tennessean. "After they get out of jail or prison they will be on the sex-offender registry for the rest of their lives. That's a life sentence in and of itself."
Batey's sentence of 15 years is the lightest allowed by law. The 22-year-old must serve all 15 years.
Friday's ruling followed a 90-minute hearing in which the rape victim delivered an emotional testimony about the life sentence she must bear.
The woman was 21 when police say four men raped her while she was unconscious on the floor of a university dorm on June 23, 2013. Metro Nashville police told had to her what happened as their investigation rendered evidence, including graphic photographs and videos of the attack.
As the victims described what was done to her on June 23, she explained through sobs that "sexual assault was not where the attack ended."
"Mr. Batey continued to abuse and degrade me, urinating on my face while uttering horrific racial hate speech that suggested I deserved what he was doing to me because of the color of my skin. He didn't even know who I was," she said.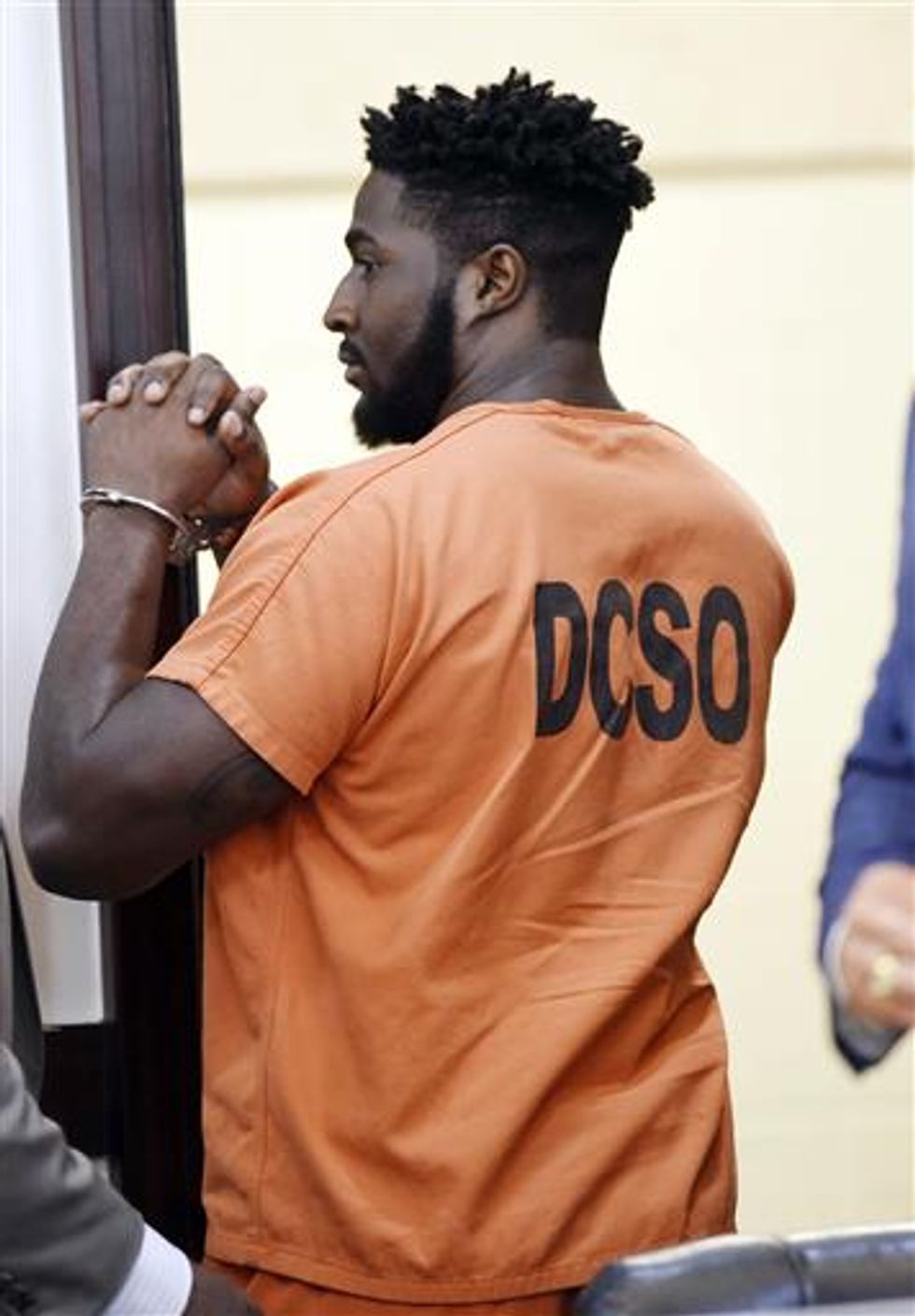 Cory Batey gestures to his family after being sentenced to 15 years in prison Friday, July 15, 2016. (Samuel M. Simpkins/The Tennessean via AP, Pool)
According to the Tennessean, in prior court hearings, prosecutors noted that a "racial statement" was made, but it was never revealed publicly in court.
On Friday, multiple sources told the Tennessean the statement Batey allegedly made.
"That's for 400 years of slavery you b****," Batey said, according to those sources.
When Batey was given a chance to speak, the woman left the courtroom. The 22-year-old has been in custody since April, when he was formally convicted of rape.
According to the Tennessean, Batey apologized to his mother and to his alma mater, Vanderbilt.
Three other former football players have been charged in the case. Last month a jury found 23-year-old Brandon Vandenburg guilty on all eight counts against him. His sentencing is scheduled to take place Sept. 30.
Brandon E. Banks and Jaborian "Tip" McKenzie have pleaded not guilty and are awaiting trial.
"I hope that if not today maybe one day you would find it in your heart to forgive me for any damages I may have caused," Batey said Friday, calling the attack an "unintentional tragedy."
Two pastors spoke on Batey's behalf, vouching that he is a church-going man who is capable of rehabilitation, according to the Tennessean.
Batey's mother, Audrey Batey, also spoke.
"I couldn't believe it was my son," Mrs. Batey, who, worked at Vanderbilt for more than 30 years, said. "I really couldn't ... Because I know how he care about people and I know that wasn't Cory." She described the rape as "real out of character for Cory."
Prosecutors and the victim had requested the maximum sentence possible of 25 years. The woman did not offer comment on Friday's ruling.