CLEVELAND (TheBlaze/AP) — New Jersey Gov. Chris Christie said he's relieved Donald Trump chose a governor to be his running mate and that "we don't need another big mouth from Congress."
Christie told a group of Michigan Republicans gathered in Ohio Monday that Trump needed to run with someone who has governed.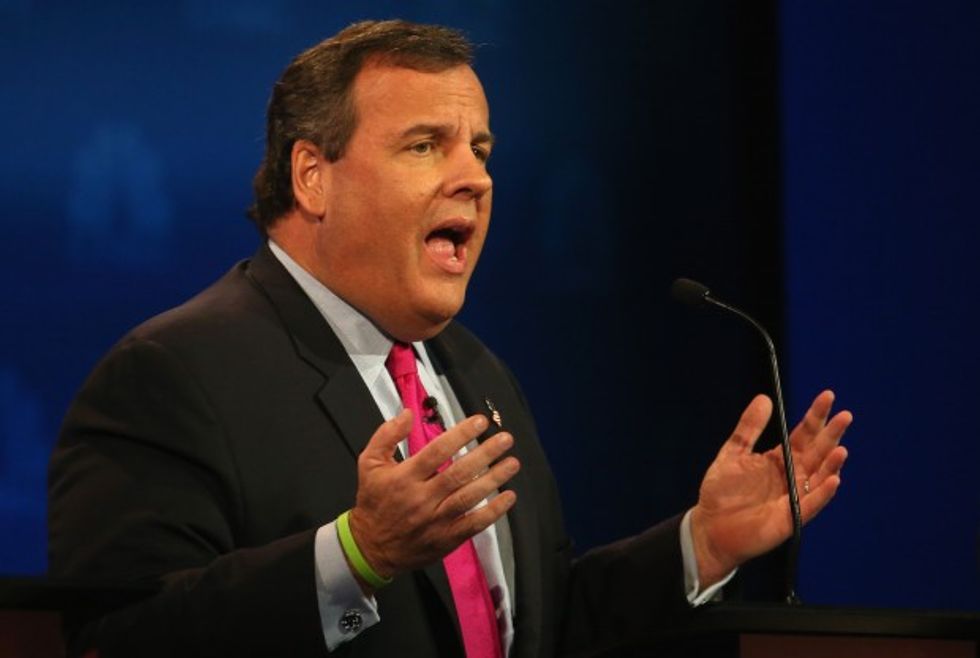 Photo by Justin Sullivan/Getty Images
The New Jersey governor and former House Speaker Newt Gingrich were runners-up to Indiana Gov. Mike Pence in Trump's vice presidential search. Christie didn't mention Gingrich when making the "big mouth" comment.
Christie told reporters Sunday that he was disappointed he wasn't chosen but has "no discontent."
Speaking at a hotel outside of Cleveland, Christie told the Michigan delegation that the GOP needs to come together to defeat Hillary Clinton.