Fewer than 50 percent of people apprehended while trying to cross the U.S.-Mexico border are from Mexico, according to a report by the San Diego Union-Tribune.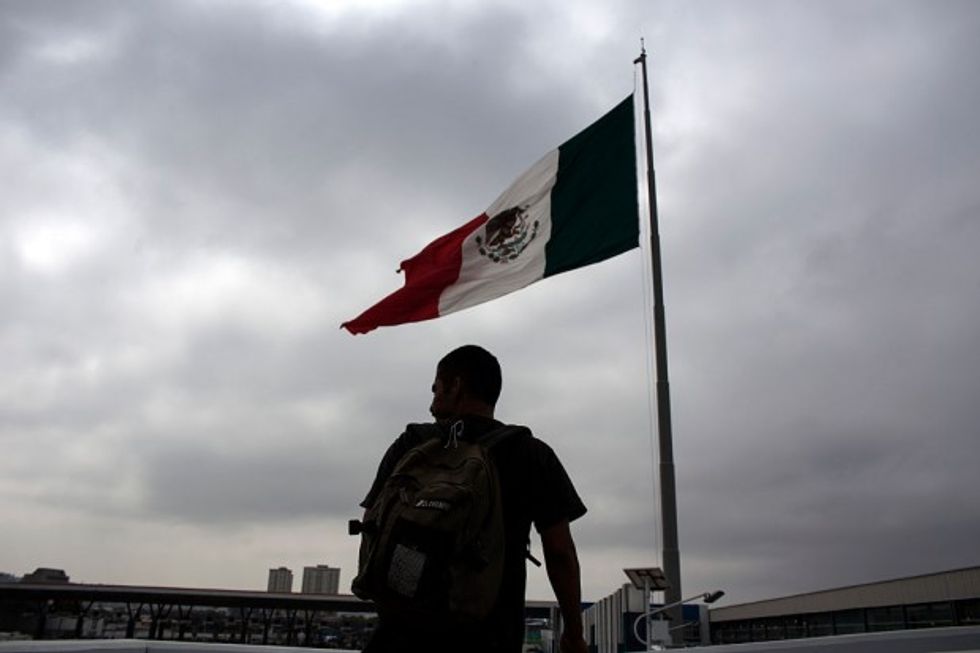 A Mexican deported from the US is seen next to a Mexican national flag at El Chaparral repatriation center in Tijuana, northwestern Mexico, in the border with the US on July 1, 2016. (GUILLERMO ARIAS/AFP/Getty Images)
Of the 264,165 people caught trying to cross the southern border in the first six months of 2016, 49.6 percent were from Mexico, the paper said.
Only 49.6 percent of all southwest border apprehensions are from Mexico: https://t.co/woAwNvr0Hb pic.twitter.com/1Glj5H93cq

— SanDiego UT Graphics (@sdutgraphics) July 19, 2016
The countries with the most citizens apprehended were:
Mexico: 131,138

Guatemala: 45,604

El Salvador: 44,574

Honduras: 30,585

India: 2,867

Brazi:l 1,841

Equador: 1,770

China: 1,498

Romania: 1,307

Nicaragua: 730
The Union-Tribune added that six Canadians were caught taking "the long way back home."
—
Follow the author of this story on Twitter and Facebook: