One day after reports that Fox News chief Roger Ailes soon could be out of a job following allegations he sexually harassed women at the cable network, Megyn Kelly, arguably the channel's most prominent personality, reportedly told lawyers she also was a victim.
According to New York Magazine, Kelly told investigators with New York City-based law firm, Paul, Weiss — hired by Fox News to investigate the allegations — that Ailes sexually harassed her a decade ago. The magazine's report cited two sources with knowledge of the probe.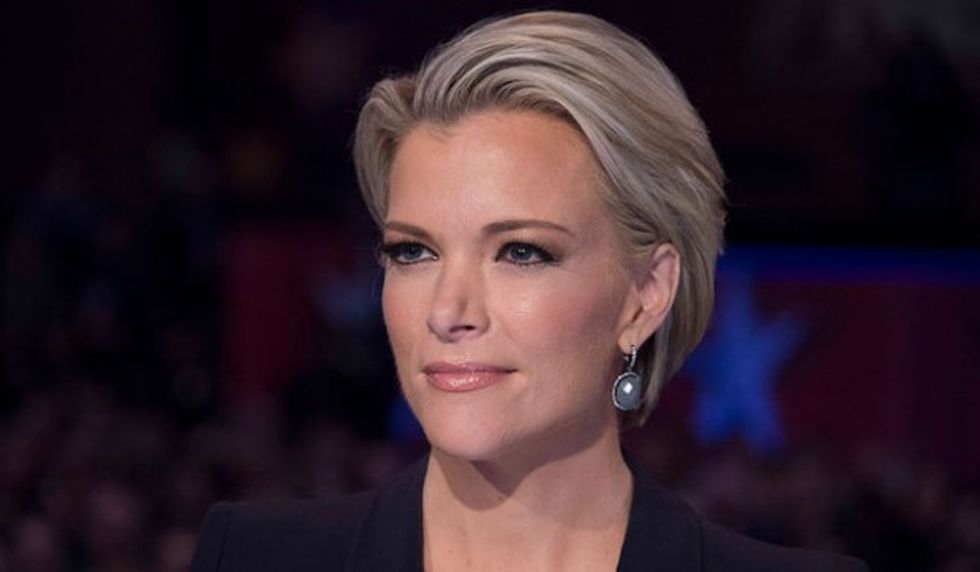 Fox News host Megyn Kelly looks on during the Republican Presidential debate sponsored by Fox News at the Iowa Events Center in Des Moines, Iowa on January 28, 2016. (Jim Watson/AFP/Getty Images)

A decade ago Kelly was a Fox News legal correspondent based in the channel's Washington, D.C. bureau. Three years later, Ailes gave Kelly her own two-hour daytime slot, and in 2013, Kelly was moved to primetime for the launch of her current show, "The Kelly File."
Kelly has not publicly defended Ailes amid the allegations as other Fox News anchors have, leading one source to tell the Daily Beast that Kelly was being "selfish." Kelly has praised her boss in the past, and before former Fox News anchor Gretchen Carlson filed suit against Ailes, which sparked the legal controversy.
Tuesday's report comes just one day after New York Magazine reported that Rupert Murdoch and his two sons, Lachlan and James Murdoch, agreed to ask Ailes, 76, to resign or risk being fired. Asked about the report Monday, a spokesman for 21st Century Fox, Fox News' parent company, told BuzzFeed, "This matter is not yet resolved and the review is not concluded."
A spokeswoman for 21st Century Fox on Tuesday declined comment to TheBlaze. New York Magazine reported that Kelly's agent, Matthew DelPiano, did not respond to a request for comment.
(H/T: New York Magazine)
—
Follow the author of this story on Twitter and Facebook: