It's a picture that captures everything right with law enforcement officers who put their lives on the line everyday to protect their communities.
A photo that's now going viral shows a Houston police officer clipping a nearly blind homeless man's toenails because he says the man "couldn't do it for himself."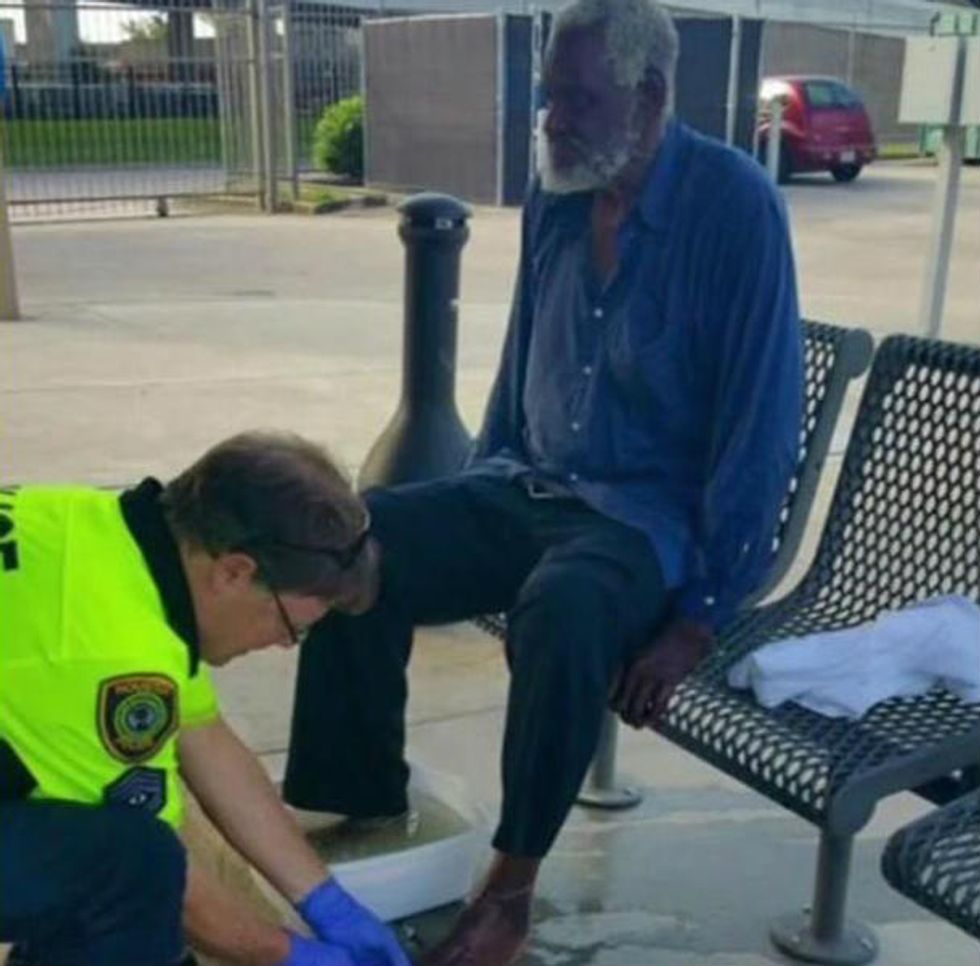 Image source: KTRK-TV
"You gotta have a heart for it. You gotta have a heart for this kind of work," Sgt. Steve Wick, the officer in the photo, told KTRK-TV.
"To get your toenails cut will make your life of walking around a whole lot better," Wick added. "He couldn't do it for himself."
Wick was with his partner, Officer Colin Mansfield, when someone snapped the photo. The pair had seen the man on the streets in downtown Houston. After clipping his toenails, they brought him to a homeless shelter where he took the first shower he's had in years.
"He showered for about 45 minutes. It was great," Wick told KTRK-TV. "He was washing his hair and everything."
A team is now helping the man schedule doctor visits while also trying to find him a place to live outside of the shelter. As for the officers, Mansfield said he and his partner were just doing their jobs.
"It's just helping your fellow man and reaching out to your community. I think this is how we serve the community best," Mansfield said.
—
Follow the author of this story on Twitter and Facebook: