Independence Hall in Philadelphia is considered to be the birthplace of America. It's where the Declaration of Independence was signed back in 1776.
But what many might not know is that in addition to being a historic site inside a National Park that houses the Liberty Bell, Independence Hall is also home to some of the Pokemon Go creatures.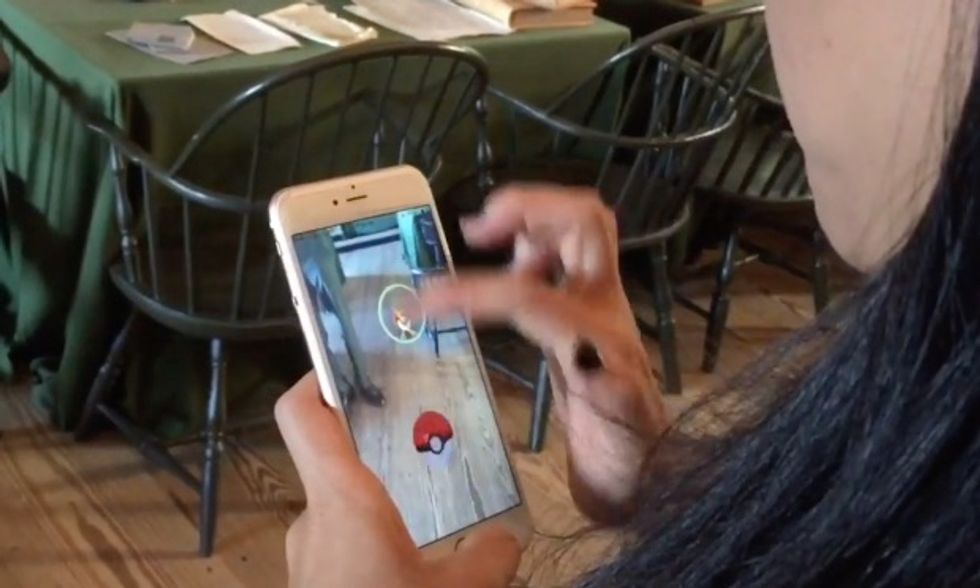 Image source: Mike Opelka / TheBlaze
Early Sunday morning, TheBlaze was invited to partake in a small, private media tour providing exclusive access to Independence Hall and the Liberty Bell.
But as journalists from all over were enjoying an enthusiastic presentation delivered by a National Parks ranger with more than 25 years of experience at the site, they noticed one Chinese journalist who was not recording the 12-minute speech. Her phone was out, but she was using it to track down and capture Pokemon characters inside the room where the Founding Fathers debated and ultimately signed the Declaration of Independence.
Watch:
__
Follow the author of this story on Twitter and Facebook: