Revolutionary communists gathered outside the Democratic National Convention in Philadelphia earlier this week where one of the group's leaders delivered an anti-American diatribe and railed against Democrats. TheBlaze was on the scene to capture the moment on video.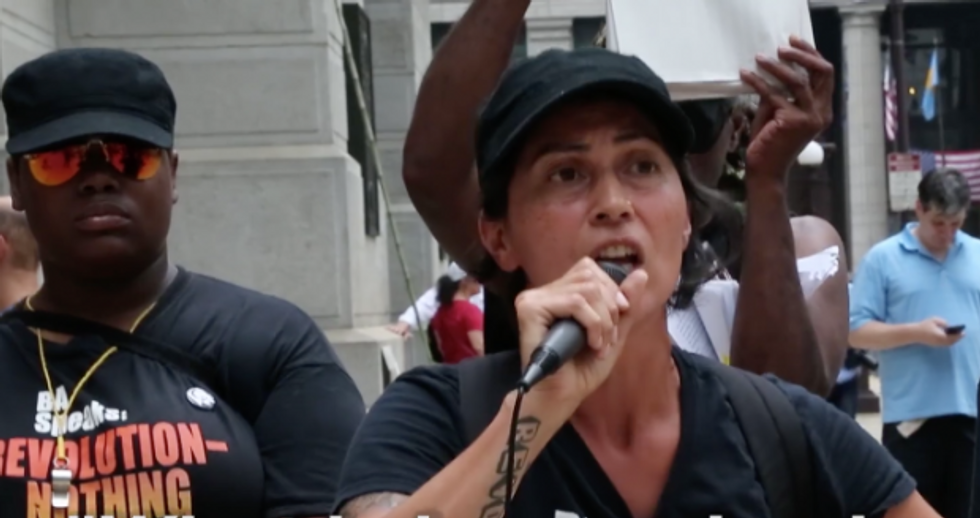 Revolutionary communists gather outside the DNC in Philadelphia. (Source: TheBlaze)
"No one should be proud of being a f***ing American," the female speaker said. "What is happening here? This empire, f***ing Obama — and yes, Bernie is supporting this as well."
She went on to criticize Bernie Sanders for not openly talking about carrying out a "real revolution."
"He's only talking about American lives," she added.
Watch the remarks below via TheBlaze:
---