Surveillance video caught the moment a car crashed along a busy Florida boulevard, tumbling end over end multiple times and landing upside-down — as well as the group of good Samaritans who rushed to save the driver.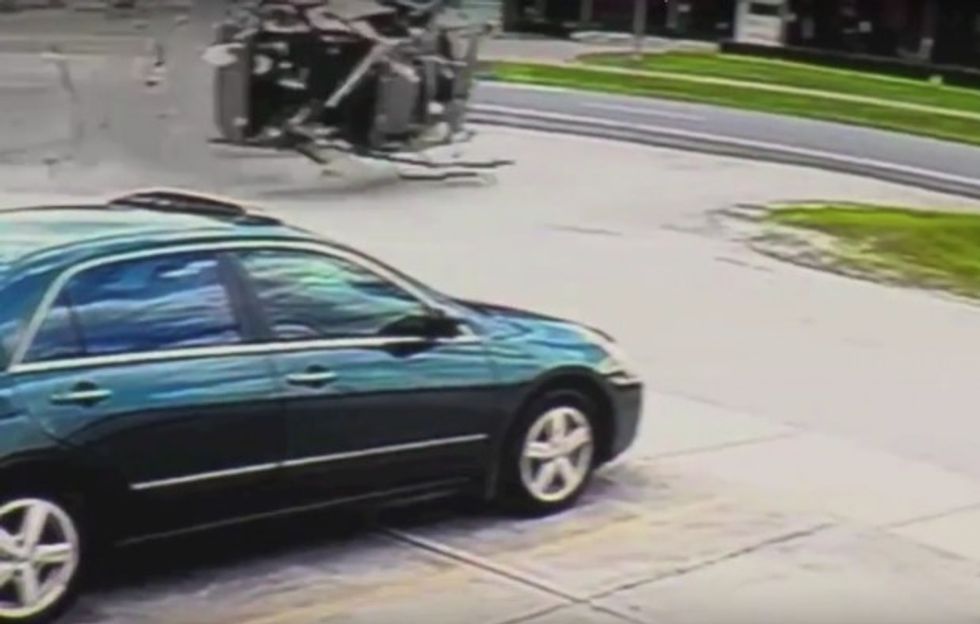 Image source: YouTube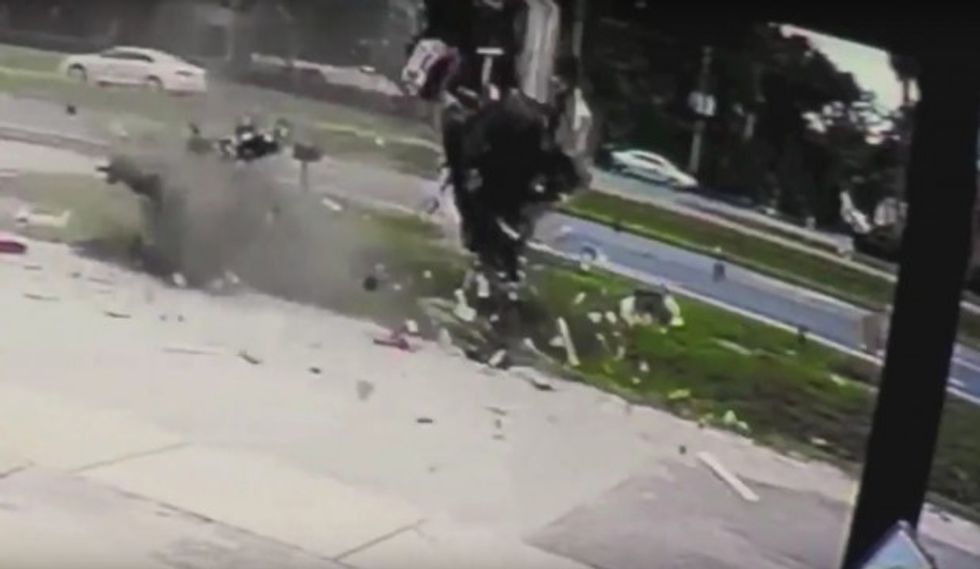 Image source: YouTube
Despite the danger and smoke rising from the wreck along South Woodland Boulevard in Deland on Saturday afternoon, bystanders ran to the rescue.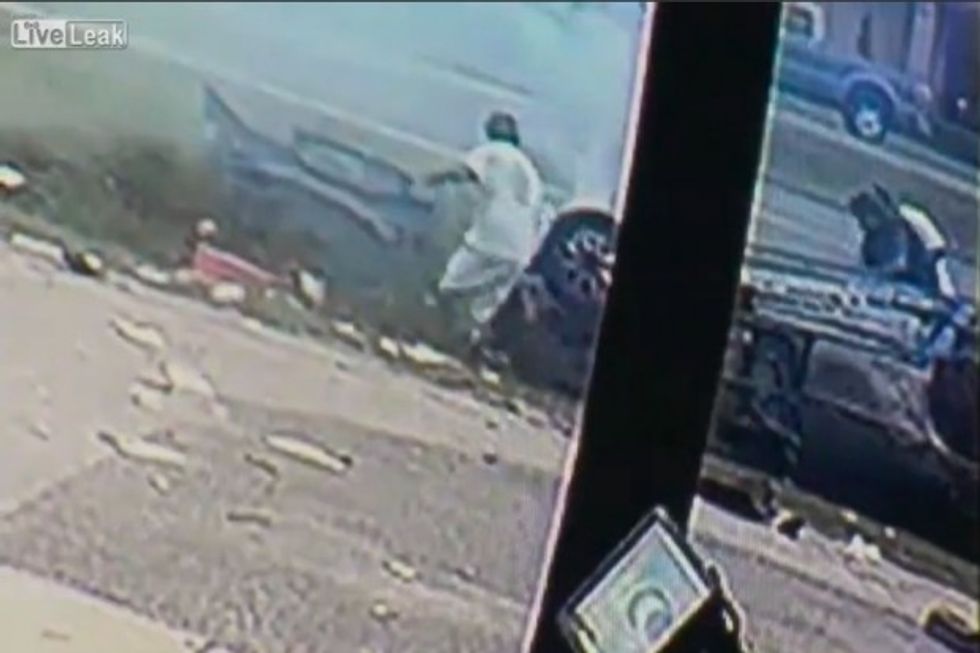 Image source: Live Leak
"People came over with fire extinguishers to put out the fire," Morgan Bissel told WESH-TV. "We flipped the car over and pulled the guy out so he didn't burn alive."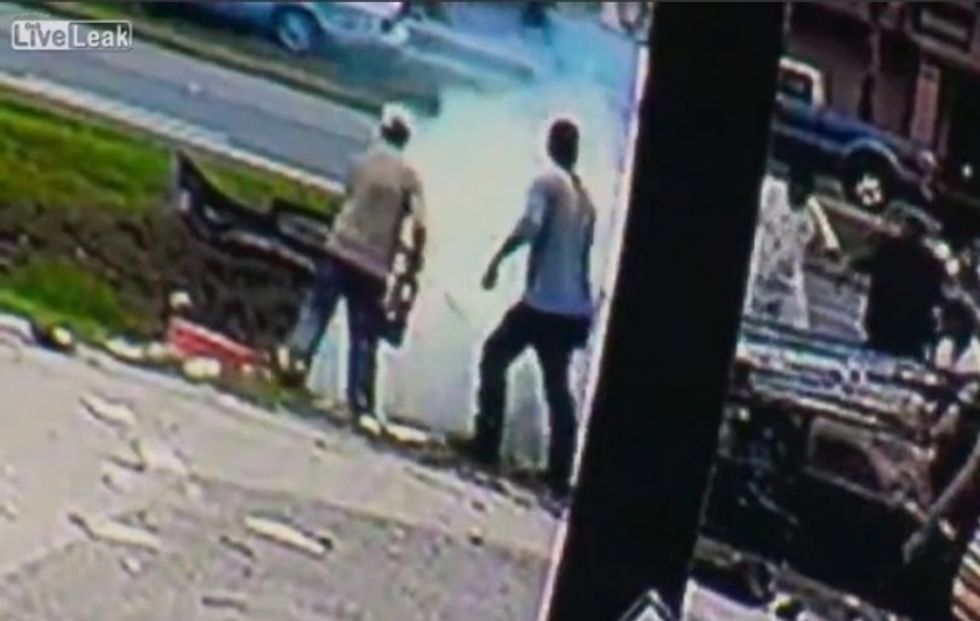 Image source: Live Leak
"We couldn't pull him out of the windows because the car was crushed," Jarrod Winfield added to the station, adding that the driver was cut free of his seatbelt and then lifted through the sunroof.
"I start pulling him out and another guy about my age helps me pull him out of the car," he told WESH.
"And then cops and paramedics took over and did their job, really," Keeling King added to the station.
Rescuers transported the driver via helicopter to Central Florida Regional Hospital in Sanford for head trauma, WESH reported.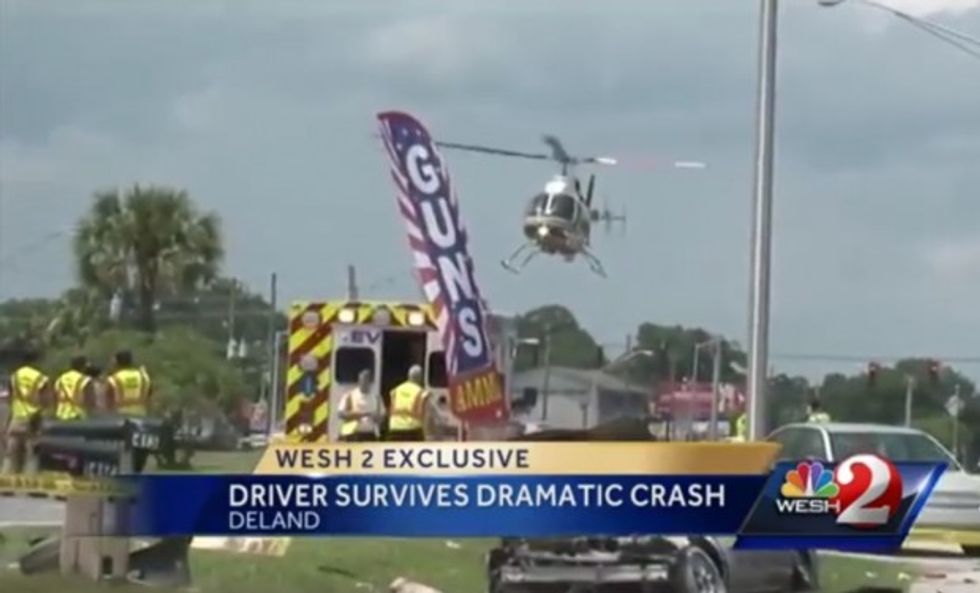 Image source: WESH-TV
The crash began in the 1600 block when the car hit a mailbox and then ATVs parked outside a scooter store — then it started tumbling end over end all the way to the 1400 block, the station said.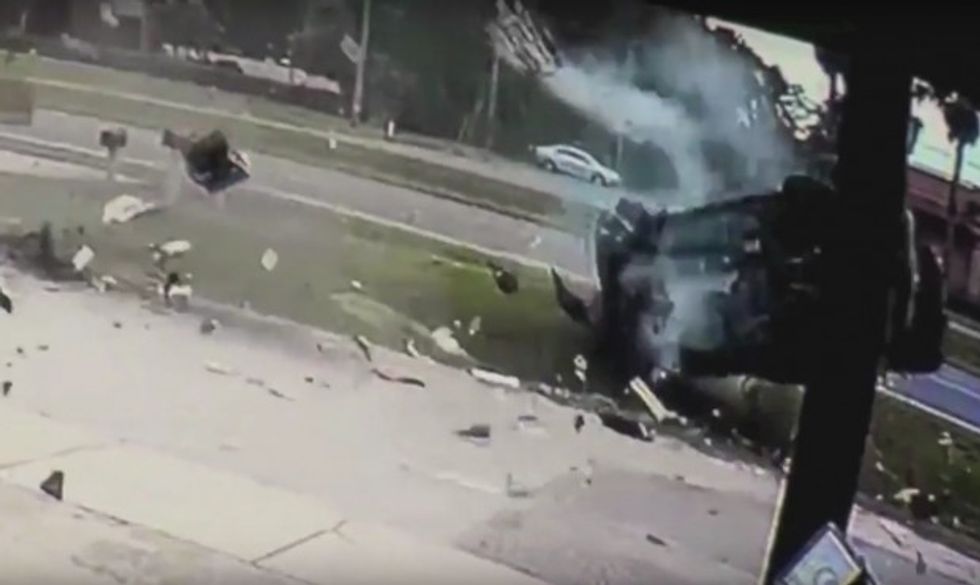 Image source: YouTube
"It probably did four or five 360s in the air," King told WESH, adding that no one else was injured.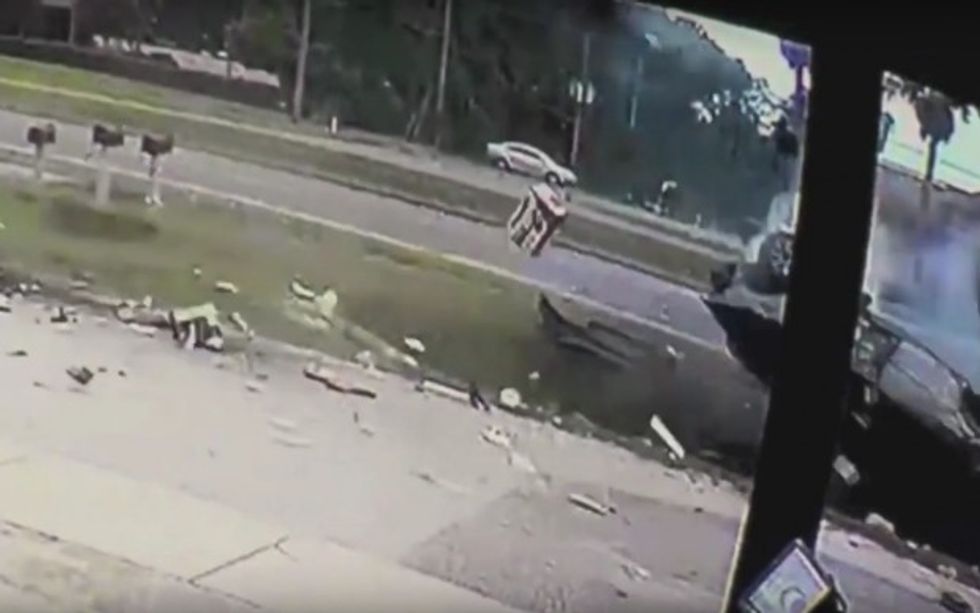 Image source: YouTube
"The more people the better in this situation to help somebody and possibly save their life," Winfield told the station.
"If it weren't for the bystanders, he wouldn't have made it, at least this far," Bissel added to WESH.
Kelly Robinson, an employee at Dustins BBQ on South Woodland near the crash site, told TheBlaze the street was closed from about 2 p.m. to 7 p.m. Saturday.
It wasn't immediately apparent what led to crash, WESH reported.
This story has been updated.