Glenn Beck's Mercury Radio Arts has filed a lawsuit against TheBlaze's former CEO Chris Balfe, accusing him of breach of contract, general mismanagement and breach of fiduciary duty. Mercury Radio Arts, Beck's production company, is the majority shareholder in TheBlaze.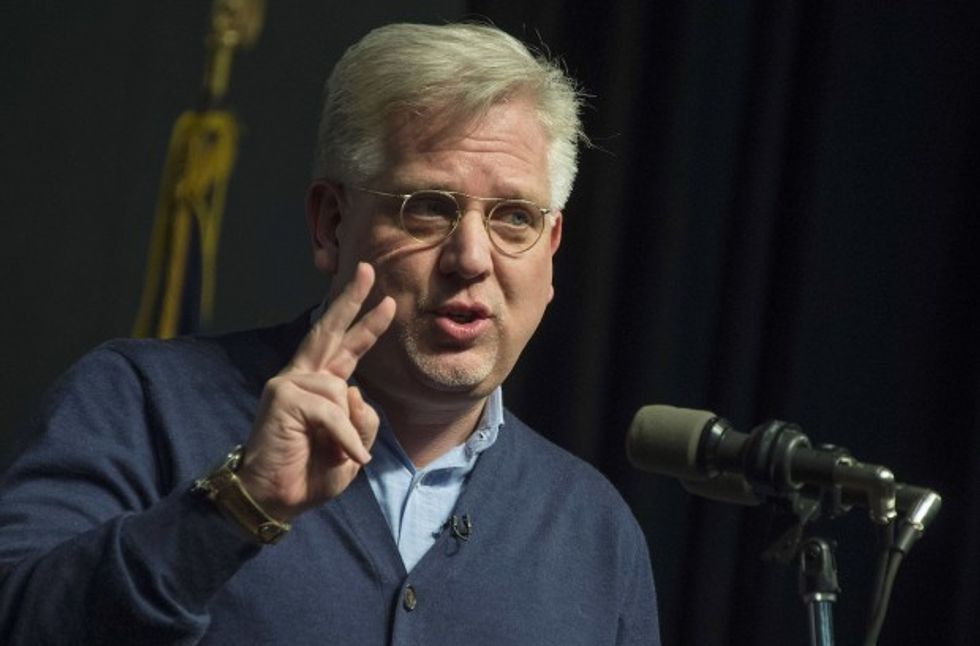 Glenn Beck (JIM WATSON/AFP/Getty Images)
On Monday, Beck issued a brief statement on his website confirming the lawsuit.
"You have all heard me over the last couple of years describing how hard a time it has been," Beck wrote. "Between being sick, turning over my company, etc… It culminates in a lawsuit that we filed Friday in Dallas between MRA and the former President."
He added, "I am embarrassed and saddened it has come to this."
Beck's statement came on the heels of a report on the lawsuit published Monday by LawNewz.com. Beck told his audience he will not speak about the "ongoing legal matter" much, but wanted them to "hear it from me" first.
Citing "sources close to Mr. Beck," LawNewz.com reported the legal complaint alleges between 2009 and 2014, Balfe's compensation totaled in excess of $13 million" and accuses the former boss of "fraudulently causing Mercury to sign an unnecessary lease thereby taking on a $20 million liability."
"The lawsuit seeks to recover all money paid to Balfe since he allegedly breached his duties to Mercury, as well as Balfe's interest in TheBlaze," the report added.
---