Authorities are investigating the death of an alleged burglar after an Alabama homeowner reportedly tied him to a tree, according to WALA-TV.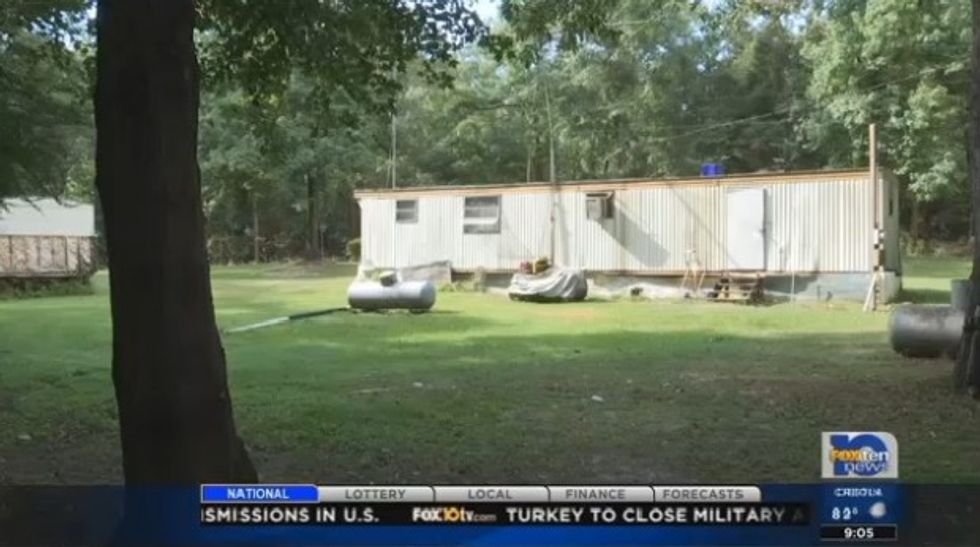 Image source: WALA-TV
"I would say this is a very unusual case," Washington County Sheriff Richard Stringer told WALA.
According to WALA, Nathaniel Johnson, 68, told authorities that he was tired of his home being burglarized, so he hid his car at a neighbor's home to make it appear as though his home was empty — and then he waited.
When Cleveland Gully, 31, allegedly entered his home, Johnson tackled him and dragged him to a tree.
"He began to tie him to the tree still in the standing up position," Stringer said.
Stringer said that Johnson detained Gully with electrical wire and rope in addition to "multiple layers of masking tape that he had wrapped around his mouth and all the way around his head."
"I don't think he was intending to kill the intruder," Stringer said. "I think he wanted to capture him and have him arrested."
Simone Johnson, Jonhson's niece, told WALA her uncle "doesn't bother anybody."
"He'll help you if you need helping, so the family just hates what happened," she said. "I know the other guy. His family is hurting too, but we are also and we hate that, and I hope that we can just get this resolved soon."
Gully's uncle, Michale Gully, told WALA that he is shocked by his nephew's death.
"He just wasn't a violent person that I know of," he said.
Johnson is being held for questioning but has not yet been charged with a crime, according to WALA.
—
Follow the author of this story on Twitter and Facebook: