Just 14 weeks from the 2016 presidential election, MSNBC regular Donny Deutsch still believes his friend (and Republican nominee) Donald Trump does not want the job.
During a segment on MSNBC's "Morning Joe" Tuesday, Deutsch again talked about how lucrative it would be for Trump to avoid the White House and start a private television network.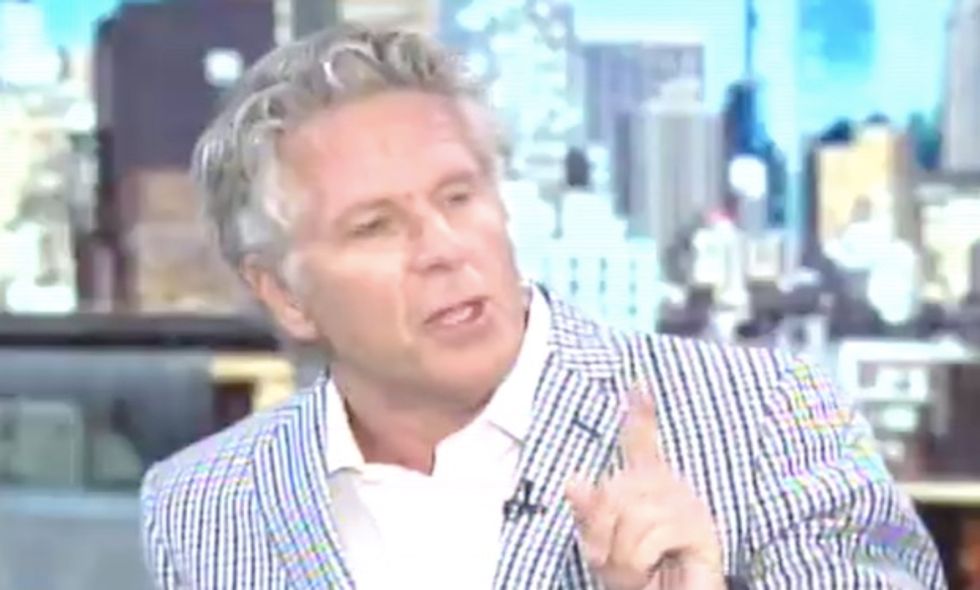 Image source: YouTube
"Donald Trump is not winning this election, Donald Trump does not want to win — I've said this all along," Deutsch told Scarborough and company. "He wants to run; he wants to have fun. He does not want to govern."
According to Deutsch, Trump could easily generate $600 million-$700 million a year by setting up a subscription television network.
"What does he love to do? He loves to talk and be the center of attention," said Deutsch. If only 20 percent of Trump's estimated 40 million supporters would pay $6 per month to subscribe to "Trump TV," Deutsch estimates the GOP candidate would generate as much as "three quarters of a billion dollars a year."
On what information does Deutsch base his theory about Trump's lack of genuine interest in the presidency?
At least in part, it stems from a question Deutsch posed to Trump in September on "Morning Joe," when Deutsch asked Trump, "Do you actually want that job, or do you just want to win?"
Trump responded:
Look, it's not a question of wanting to win or wanting the job. I know I can do a great job. There are things that are being done now that are so incompetent. These are grossly incompetent people.

We have grossly incompetent people running our country. I know I can do a great job. And you know my slogan, "Make America great again."
When the clip ended, Deutsch looked at the panel and said, "All he had to say was 'Yes, of course I want the job. I'm running for president. What a dumb question.'"
Watch Deutsch explain his theory on Trump's options beyond the election and why he believes that Trump "is not going away. He is not going to be president. but, he is not going away."
—
Follow the author of this story on Twitter and Facebook: