Time columnist Joe Klein recently used an article in which he deemed the GOP "the party of hate" to take a jab at Fox News host Bill O'Reilly. In the piece, which appeared in the Aug. 1 edition, Klein claimed that the Fox News host was "busy trying to gin up a race war by blaming Black Lives Matter for the police shootings."
O'Reilly was not pleased with the assertion and invited Klein on Monday's "O'Reilly Factor" to clear things up.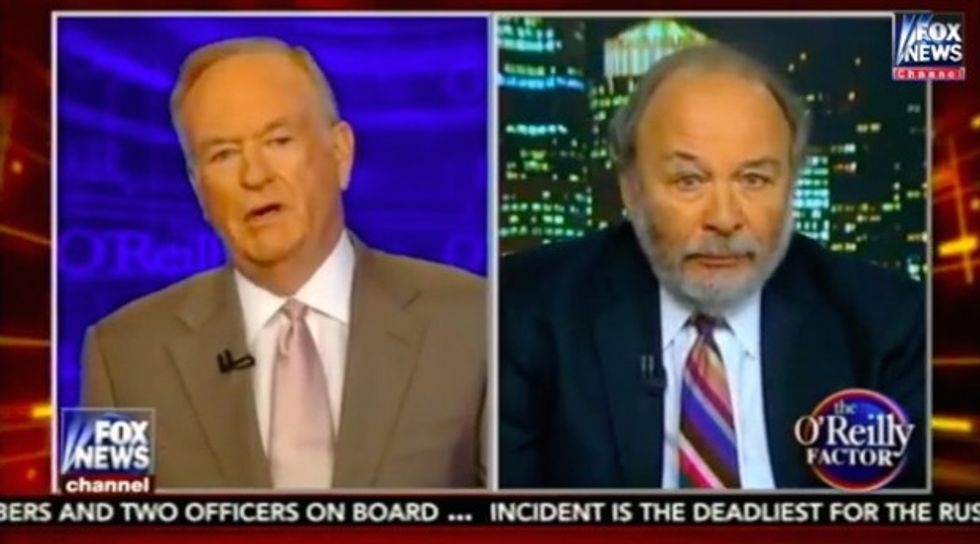 Image source: YouTube/"O'Reilly Factor"
The columnist told O'Reilly that he sees no issue in criticizing the Black Lives Matter movement, noting that he is also critical of the group, but added that "to say that they have caused the shooting of police officers I think is a bridge too far."
O'Reilly interjected, asserting that he never made that connection, but Klein insisted that he "implied" it. The host refused to accept this, clarifying that what he said was that "their provocations lead to a climate that is hateful toward police."
O'Reilly then suggested that Klein go back and look at the "O'Reilly Factor" transcripts and get his facts straight.
But Klein didn't back down, noting again that criticizing Black Lives Matter is not the issue. "I've been as strong on this issue as you would like to think you are," he said. "And the fact is, that there is a broad line, and you can't go across it."
"Well I didn't go across it. I reported accurately every single time on Black Lives Matter," O'Reilly insisted, cutting off Klein and telling him he "made a mistake" before moving on to the next topic.
But even after O'Reilly's defense, some critics still believe it is reasonable to see how such assumptions could be made regarding his sentiments towards Black Lives Matter. For example, a Talking Points Memo he posted back in May bore the headline "How Black Lives Matter Is Killing Americans." In it, he suggested that race centric groups like Black Lives Matter hinder police from doing their jobs out of fear that they could be accused of racism.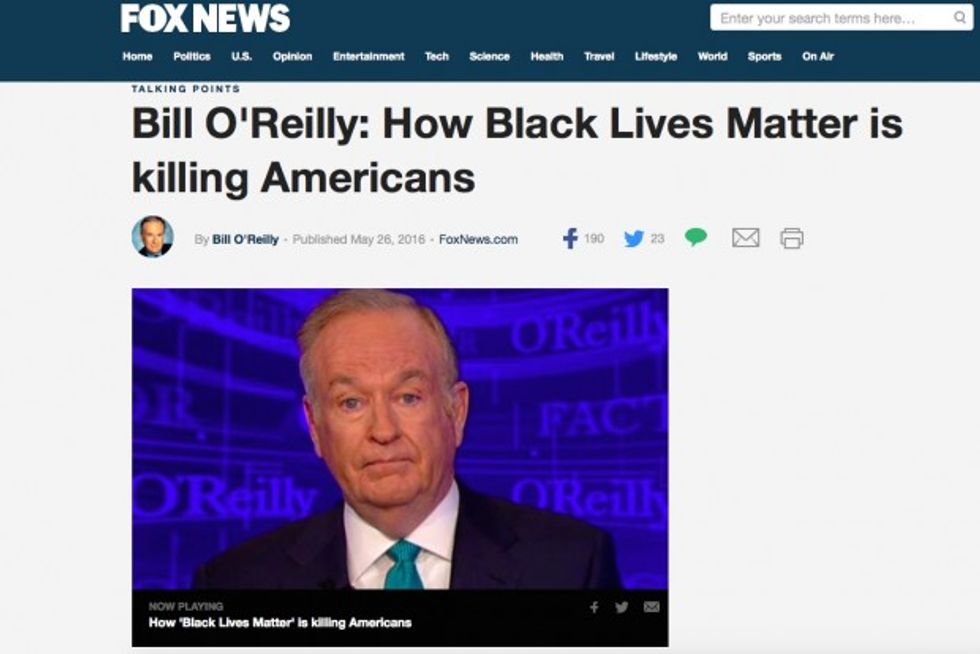 Image source: FoxNews.com
And just last month, the host called Black Lives Matter a "hate America group" of racial "provocateurs" that "inflames rather than illuminates."
Watch (relevant portion begins at the 32:00 mark.):