Apple announced Monday that it will release a batch of new emoji icons to better reflect its "gender diverse" consumer base. Included in the new designs are emojis that depict female athletes and professionals.
But hidden in the set of designs is a picture of a water pistol, which the company plans on using to replace its original gun icon.
Apple will replace the pistol emoji with water gun, add new icons depicting women and people of color https://t.co/HeHQd5z8JS

— All Tech Considered (@npralltech) August 2, 2016
The unprecedented removal of an icon from the emoji keyboard comes after talks between Apple and Unicode, the company in charge of establishing the standards for computer characters, including emojis.
Earlier this year, Apple argued at a Unicode meeting for the removal of rifle emoji from a package of proposed icons created to commemorate the Summer Olympics, BuzzFeed reported.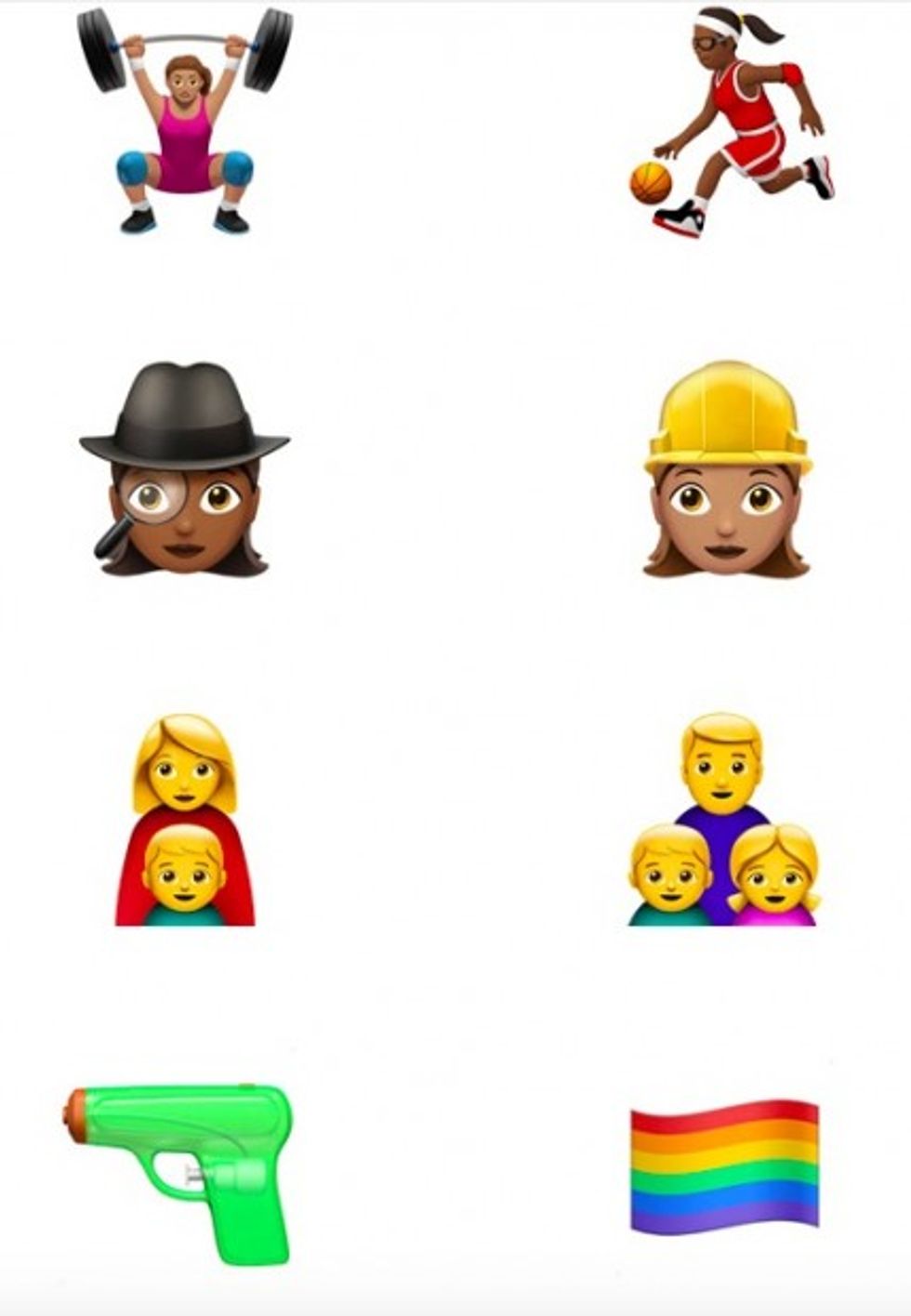 Image source: Apple
Last October, Unicode President Mark Davis told the New York Times that "some people are bothered by the inclusion of the rifle as a candidate, but the reason that's included is because shooting is an Olympic sport."
Anti-gun activist groups have since pressured Apple to change its pistol emoji, citing the problem of gun violence in the United States, according to Business Insider. Microsoft's version of the pistol emoji already resembles a toy gun.
But Apple's decision to take a stand against gun violence has the potential to "cause widespread confusion across platforms," Business Insider's Rob Price argued.
Price claimed that replacing an existing emoji with a radically different symbol would "retroactively change the meaning of countless historic messages and texts — setting a dangerous precedent with unpredictable results."
"We're in uncharted territory here," Price notes, explaining that the modern proliferation of emoji usage has resulted in something like a new language, and that "even a subtle change can affect how [an emoji] is emotionally perceived."
But unlike any other language, the evolution of emojis and their meaning is determined consciously, by a committee.
"Apple is tampering with the meaning of hundreds of millions of old messages, documents, and private communications to score a political point," Price argues, "and that might not be a precedent we want to set."
Apple wants to make every #iPhone firearm free by replacing the pistol emoji with a squirt gun. pic.twitter.com/DawVvitfum

— Fox News (@FoxNews) August 2, 2016