A California convenience store clerk acted quickly Friday when a familiar suspect entered the business looking to cause trouble.
Police say the clerk immediately recognized Marcus Hardin, a confirmed gang member with a lengthy history of violent crime in the Fresno area.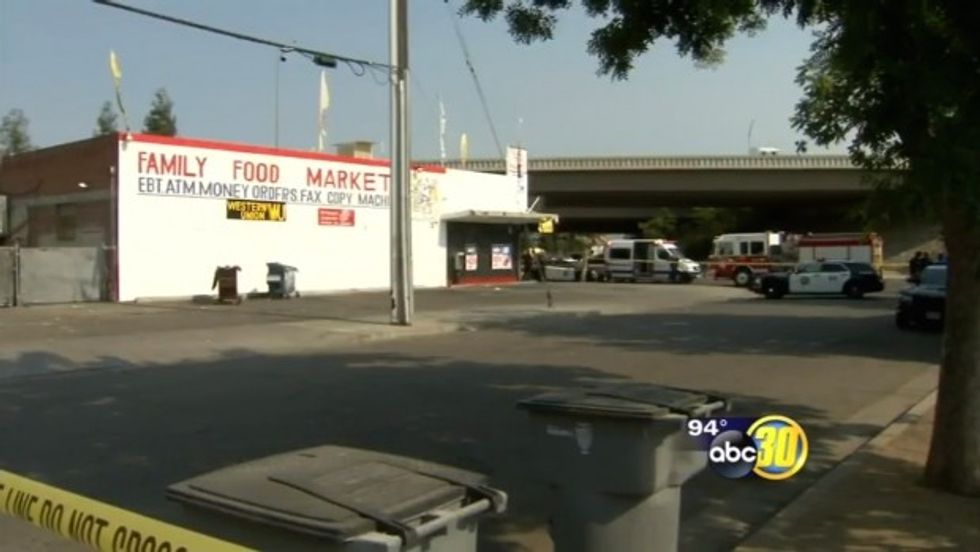 Image source: KFSN-TV
According to the Fresno Bee, as soon as Hardin, 28, walked into the store, he began harassing the clerk and making threats.
Joe Gomez with the Fresno Police Department told KFSN-TV that the clerk ordered Hardin to leave. That's when the suspect threw off his backpack and got "ready to fight" the clerk, who remained behind the counter.
Surveillance video taken from inside the store shows the clerk quickly reaching for his gun.
When the clerk threatened to call the police, Hardin reportedly responded, "F*** the police, go ahead and call them."
The suspect persisted in his threats to harm the clerk before spitting on him making his way behind the counter. Fearing for his safety, the clerk drew his gun and fired at Hardin, striking him in the abdomen.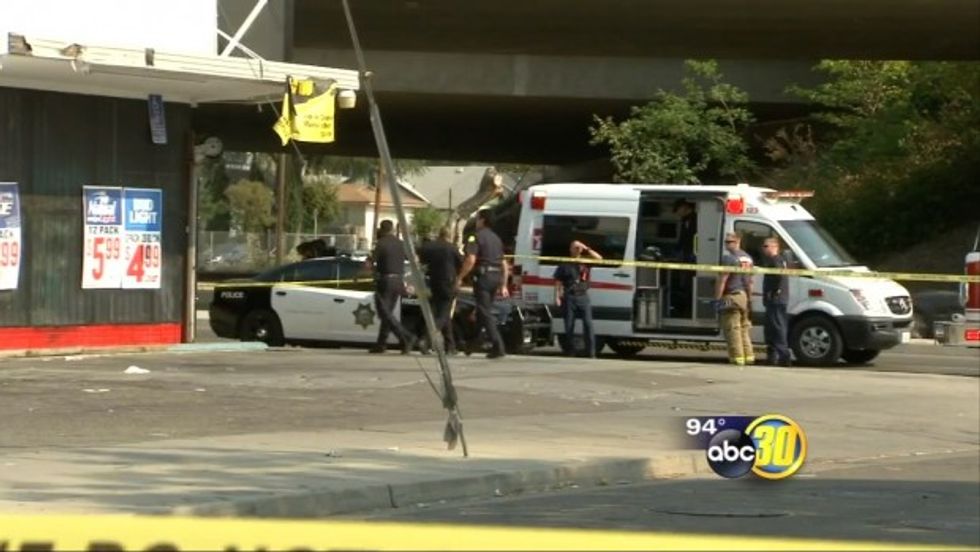 Image source: KFSN-TV
After shooting the suspect, he called the police. Hardin was taken to the hospital for medical treatment and is expected to survive the gunshot wound.
Gomez noted that Hardin has a much larger build than the clerk, whose name will not be released. He said it was clear from the footage the the man had a reason to fear for his safety. The clerk was later questioned by investigators and released.
Police told KFSN that Hardin had been involved in several previous incidents at the store, including theft. The 28-year-old parolee, who was wanted by state authorities, was taken into custody and is now recovering from his injury.
Hardin and the clerk were the only ones in the store at the time of the altercation. An investigation into the incident is ongoing, and it's not known if Hardin was armed.