President Barack Obama commuted the sentences of 214 federal inmates — including 67 with life sentences — on Wednesday, the administration announced.
According to the White House, the president has now reduced the sentences of more prisoners than the past nine presidents combined. The White House added that the president granted the most commutations "in a single day since at least 1900."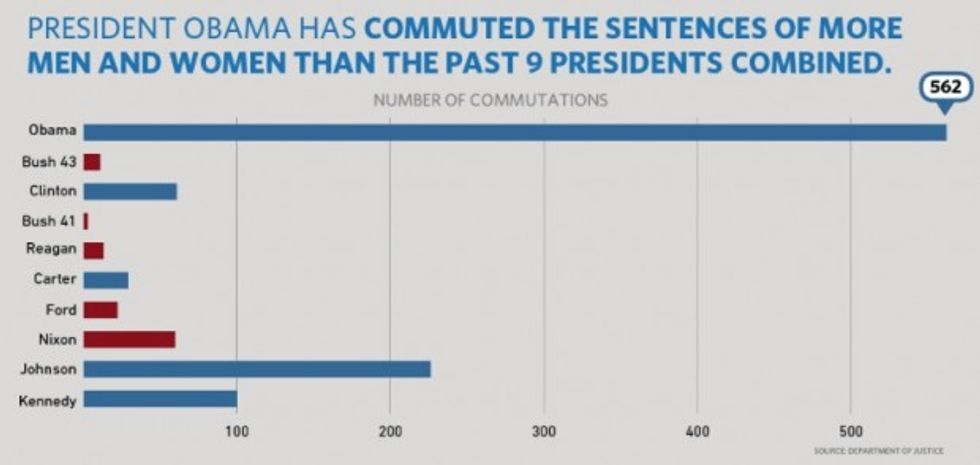 Image source: White House
"All of the individuals receiving commutation today — incarcerated under outdated and unduly harsh sentencing laws — embody the president's belief that 'America is a nation of second chances,'" White House counsel Neil Eggleston wrote on the White House's blog.
The Associated Press reported that "almost all the prisoners were serving time for nonviolent drug crimes" and that most of the prisoners who had their sentences reduced will be released Dec. 1.
See a list of the commutations here.
—
Follow the author of this story on Twitter and Facebook: