While Democratic presidential nominee Hillary Clinton has repeatedly assured voters that she does not want to repeal the Second Amendment, gun rights could be in trouble if she were to become president and nominate Supreme Court justices, legal experts have said.
Speaking to Fox News, legal analysts speculated that Clinton's high court appointees could determine that Americans do not have a right to "keep and bear arms." The court only narrowly affirmed that right in 2008 with a 5-4 vote.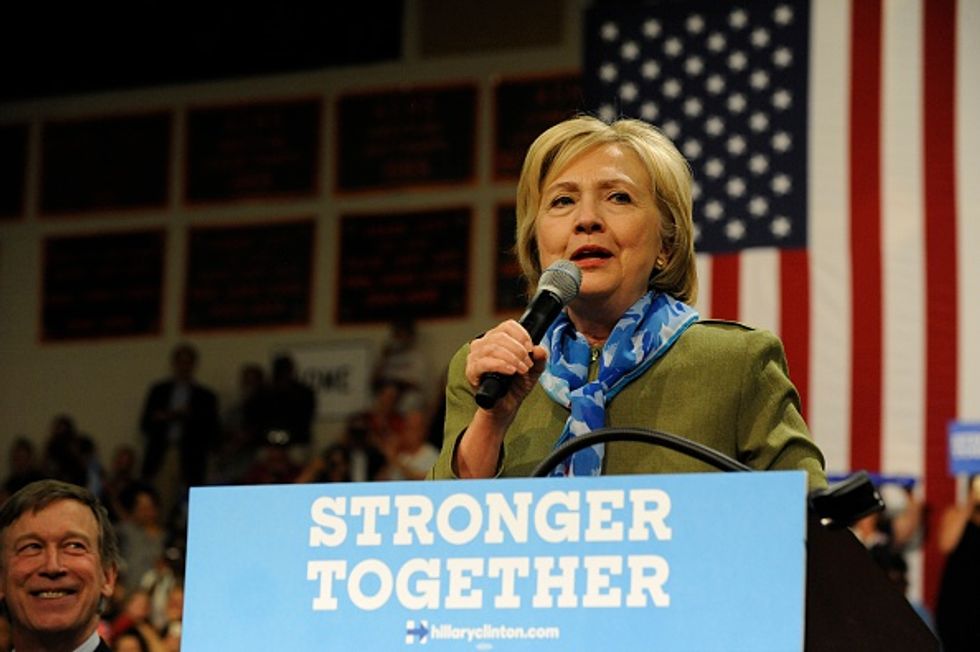 Democratic presidential nominee Hillary Clinton addresses supporters during her campaign stop at Adams City High School in Commerce City, Colorado. (Getty Images/Jason Connolly)
"They may reverse that decision, or they may limit it so it doesn't mean much," George Mason University law professor David Bernstein told Fox News.
"They would say, 'You have the individual right to bear arms, but it's subject to reasonable regulation, loosely defined,'" Bernstein added.
He went on to say that the court could determine that a "reasonable regulation" implementation could include a ban on handguns for all Americans until an individual could produce evidence that he or she had a "good reason" to obtain a firearm.
Read more here.